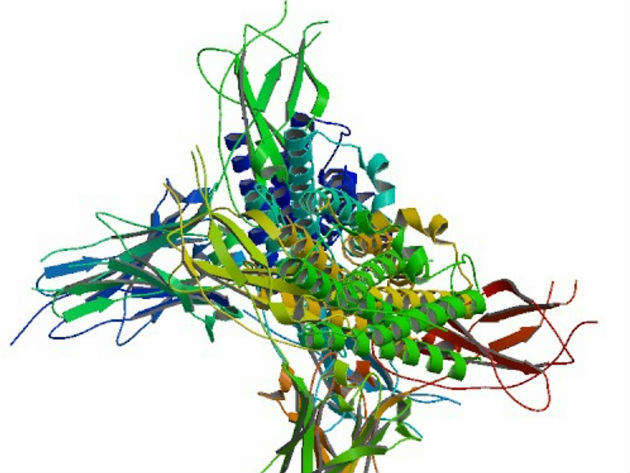 In the US, the passing of the 1984 Drug Price Competition and Patent Term Restoration Act, commonly known as the Hatch-Waxman Act, was a watershed moment for generic drug manufacturers all over the world. The act streamlined the approvals process for generic versions of branded drugs, encouraging generic competition and effectively creating the modern system of generic drug regulation in the US.
Access to the world's largest pharmaceutical market was revolutionary for India's pharma sector, and helped propel the country into what it is today – the world's largest supplier of generic drugs, with around 20% of global generics exports originating in India. Indian healthcare companies such as Sun Pharmaceuticals, Dr. Reddy's Laboratories, Cipla and Zydus Cadila have become mainstays in lists of the top generic drug companies by revenue.
The global biosimilars market – biosimilars, also called follow-on biologics, are comparable versions of biologically-derived rather than chemically-synthesised drugs – might not have had a definitive 'Hatch-Waxman moment' like generics did back in the 1980s, but momentum has been building throughout the 21st century as advanced regions such as the US and particularly Europe refine the biosimilar approvals process over time and more biosimilar products are launched around the world.
The biosimilar opportunity
Since 2006, when the European Medicines Agency blazed a trail by approving its first biosimilar drug – Sandoz's human growth hormone Omnitrope – more than 400 million patient days of clinical experience with EU-approved biosimilars have been built up. And the US, though behind Europe in biosimilar regulation and guidelines, is beginning to catch up, issuing its first biosimilar approval in March last year to another Sandoz drug – Zarxio, a biosimilar version of filgrastim, a biologic neutropenia treatment originally licensed by Amgen in 1991.
All of this momentum adds up to a massive opportunity in the modern biosimilars sector, and one on which India, the generics behemoth, seems poised to capitalise. As Indian newspaper The Economic Times noted in a February report: "Observers of the pharmaceutical industry consider today's opportunity for India in biosimilars as not being different from that of the generics industry in 1984."
"The global opportunity for biosimilars is a follow-on effect from the growth of the biologics market."
The global opportunity for biosimilars is a follow-on effect from the growth of the biologics market, as effective biologically-derived drugs have been steadily gaining market share, with biologics launched in many markets for the treatment of cancer (monoclonal antibodies), diabetes (insulin – the first biologic) and many other diseases. But these treatments, while effective and often featuring better side effect profiles, can be prohibitively expensive, both in developed and developing countries. In the US, President Obama has spent years trying to reduce the exclusivity period of biologic medications from 12 years to seven, much to the consternation of biologics innovators.
And just like the generics market for small-molecule drugs, the upcoming expiry of biologic patents could prove a huge boost to biosimilar developers. According to India's national pharma regulator the Central Drugs Standard Control Organization (CDSCO), there are 10 blockbuster biologics with combined annual sales of $60bn that have patents due to expire over the next four years. As a consequence of this and other factors, the value of the global biosimilars market has been predicted to jump to $35bn by the end of 2020.
India realigns to the global biosimilar market
India has a thriving biosimilars market that outdoes highly regulated regions for the sheer number of biosimilars available. While Europe has 16 biosimilars on the market and the US has two, in India there are more than 50 approved biosimilar products. Indian pharma companies are now making significant investments into biosimilar development and production in an attempt to secure the early mover advantage as the market continues to flourish. Major players in the Indian biosimilars space include Dr. Reddy's Laboratories, Biocon, Zydus Cadila, Wockhardt and Intas Biopharmaceuticals.
"There has been a great surge in biosimilars in [India], initially for our own market," said Anthem Biosciences CEO Ajay Bharadwaj at the BioAsia 2015 conference in February. This is the main challenge for Indian biosimilar developers looking to tap into the growth of the global market: what is the best way to leverage market presence and experience in India and other developing markets to expand into lucrative global hotspots such as the US, Europe and Japan?
In a July interview with Business Standard, Dr. Reddy's executive vice president of biologics Dr Cartikeya Reddy described the company's desire to satisfy the needs of both developing and developed markets.
"In emerging markets, we aim to alleviate the unmet need caused by exorbitant prices of originator biologics through a broad portfolio of affordable, high quality biosimilars," Reddy said. "In developed markets, where the medical need is already substantially met, we aim to drive significant reduction in the cost of biologics treatments through proven products that rapidly gain patient, physician, provider and payer acceptance."
The Indian Government this year acknowledged the challenge involved in expanding Indian biosimilar production into global markets, as CDSCO issued new revisions to the country's biosimilar guidelines for the first time since they were introduced in 2012. One of the main changes within the new guidelines is a requirement for post-marketing studies on approved biosimilars, with safety as the primary endpoint.
Post-marketing studies should, according to the updated CDSCO guidelines, take the form of "a pre-defined single arm study of generally, more than 200 evaluable patients and compared to historical data of the Reference product. The study should be completed preferably within two years of the marketing permission/manufacturing license unless otherwise justified."
New regulatory steps, such as this post-marketing and pharmacovigilance requirement, bring India closer into alignment with global standards, and should help the country's biosimilars sector find a footing in highly regulated markets. The private sector will have to play its part as well, as given the much higher complexity of developing follow-on biologics when compared to small-molecule generics, there are still gaps to be filled in terms of India's skills base, research and manufacturing capability and the cost of clinical validation.
New partners, new markets
Nevertheless, Indian pharmaceutical firms appear to be making strong and proactive investments to stand them in good stead to start penetrating more markets over the next few years. Dr. Reddy's and Zydus Cadila have both signed separate agreements with Turkish firms to develop and export biologic products that satisfy unmet needs in the country.
"Establishing biosimilar production facilities abroad is also proving to be popular."
Biocon, meanwhile, formed a partnership in March with Mexican firm Laboratorios PiSA to jointly develop and commercialise a biosimilar recombinant human insulin for sale in the US, which could, if successful, open doors to more affluent, tightly regulated markets such as the UK.
Establishing biosimilar production facilities abroad is also proving to be a popular means for Indian companies to widen their global scope and work towards improved international acceptance. Biocon has spent $200m setting up an insulin production plant in Malaysia, the commissioning of which has allowed the company to "commence the necessary validation batches to enable filing for global approvals in FY17", according to Biocon CEO and joint managing director Dr Arun Chandavarkar.
Cipla, meanwhile, is set to build an $89m biosimilars manufacturing plant in Durban, South Africa, which it will use as a base to serve new markets when it is completed towards the end of 2018. As well as introducing more affordable biologics for African countries, Cipla Medpro CEO Paul Miller noted in July that "the capacity of this factory will have the potential for a vast majority of the products to be exported".
Biosimilars are clearly set to become a very big deal on the pharmaceutical world stage. Research by IMS Health suggests that patient access to biologics has doubled since the introduction of biosimilars. This process, coupled with a growing market acceptance of bio-generics in recent years, will drive lower prices and wider adoption of these sophisticated treatments, with biosimilars expected to deliver savings of up to $110bn in Europe and the US alone by the end of 2020.
Indian companies have clearly got their eyes set on capturing as large a market share of biosimilar production has they have with generics. Whether they can capture lightning in a test tube for the second time will likely depend on solid state-level policy and regulatory support, coupled with the right investments from the private sector and establishing rock-solid global credibility on quality and safety.