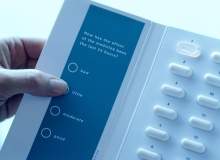 In short, after much debate and discussion, smart packaging is on the brink of a breakthrough. The technologies that make up smart packaging have the potential to deliver significant value to businesses and consumers alike. However, the uptake and use of smart packaging to date hasn't been universal, and although pharmaceuticals is one sector that looks likely to harness the value and capabilities of smart packaging, others are still grappling with issues around feasibility, cost and consumer demand.
But firstly, what do we mean by smart packaging, an expression which has become somewhat of a catch-all term? Smart packaging can be broken down into intelligent and active packaging. Active packaging works to actively improve a product, while intelligent packaging is designed to collect data and communicate with the user, for example alerting them to an upcoming sell-by date.
Why pharma?
So what makes the pharma industry ripe for smart packaging? In short, patient safety. Regulation is stringent and quality is of the utmost importance within the sector. Legislation is constantly evolving as breakthroughs in research are made and new technology becomes available. All the while, packaging has to reflect, support and communicate these changes.
Looking ahead, the pharmaceutical market is expected to experience above-average growth, aided by the commercialisation of sophisticated biotechnology-based drugs, which tend to be costly, while an increased prevalence of drugs with high moisture sensitivity will also boost demand for moisture control packaging. In addition, as populations age and more of us require medicine and drugs on a regular basis, the need for a packaging system which can provide an active reminder service becomes increasingly valuable.
Although the costs may well remain prohibitive for many healthcare providers, especially in emerging economies, smart packaging is already playing an important role in offering patients, pharmacists and healthcare professionals valuable information about expiry dates, composition and dosages. With future innovation likely to drive down the cost in the coming years, the role of smart packaging is only set to grow.
Tackling counterfeiting
Whilst smart packaging is proving invaluable within formal healthcare systems, it is also helping to protect from counterfeit drugs, one of the greatest threats to the industry and more importantly, to the lives of patients.
"In some areas of Asia, Africa and Latin America counterfeit medical goods are thought to form up to 30% of the market."
According to Interpol, the increasing prevalence of counterfeit and illicit goods has been compounded by the rise in Internet trade, where drugs can be bought easily, cheaply and without a prescription. While it is impossible to quantify the extent of the problem, in some areas of Asia, Africa and Latin America counterfeit medical goods are thought to form up to 30% of the market, while the problem is also a significant challenge for the European and North American industries.
In response, print firms such as the UK's Denny Bros are innovating. Last year, to help combat counterfeiting, the company launched a new 2D matrix which enables information to be encoded using either text or numerical data. Hidden to the naked eye of counterfeiters, the encoded information is easily identified by healthcare officials and the authorities.
Microtext is another relatively straightforward solution that can be implemented in the fight against counterfeiting. This enables words to be printed below or at one point size, which is almost unnoticeable to the human eye without the help of magnification.
Such approaches are vital in the fight to protect patients from counterfeit and often harmful drugs. However, the print and packaging industries must continue to innovate in an effort to stay ahead of illegal producers and keep potentially dangerous imitation drugs out of the hands of unsuspecting patients.
The future
The pharma packaging industry is expected to grow quickly in the coming years. In 2013 the industry was estimated at around $56.9bn, led by Europe and North America. Globally, the sector is expected to grow in value by a CAGR of 6.5% between 2015 and 2020. This growth surge is expected to be led by Asia-Pacific and other markets outside of Europe and North America, as a result of increasing government initiatives, emerging pharmaceutical markets, growing contract manufacturing activities, rising populations and increasing spend on healthcare.
With the sector's packaging industry set to grow, smart packaging will undoubtedly begin to take a greater share of the packaging pie. Our traditional little white box of pills has become so much more, ensuring our pills are kept in optimal atmospheric conditions, reminding us when to take them, whilst waging war on the counterfeiters. The prospect of smart packaging illustrates the role that packaging plays as an integral part of the consumer experience.