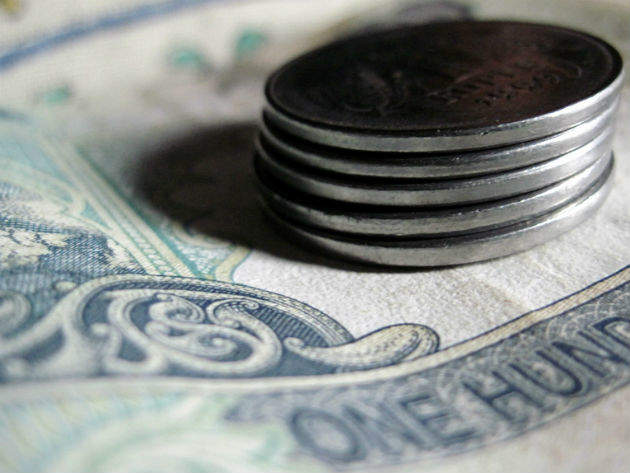 India's policy of placing price caps on pharmaceutical products is set for a shake-up, as the government considers dismantling the National Pharmaceutical Pricing Authority (NPPA) and making decisions on drug pricing itself. However, the potential move has met with mixed responses from industry experts. While some have argued that the change could raise drug prices for ordinary people, others think an overhaul is exactly what the current system needs.
At a meeting in October last year between various government representatives and government think tank NITI Aayog's CEO Amitabh Kant, Indian officials deliberated over a plan to revamp the country's drug pricing policy, which would involve shutting down the NPPA, the body that has monitored drug prices in India for the past 20 years, transferring the right to regulate prices to the government and potentially delinking essential medicines from price regulation.
Currently, the prices of over 400 essential medicines are capped by the NPPA, and for all other medicines companies are allowed to hike prices by a maximum of 10% annually. For any further increase, companies have to seek permission from the NPPA. The establishment of a more relaxed system, the government believes, would facilitate a smoother business environment for pharmaceutical companies, which are currently being hampered by too-stringent regulations.
Strong opposition
However, many in the industry have expressed strong opposition to the government's planned changes, saying they would lead to price hikes for ordinary patients and decrying the lack of transparency in the decision-making process.
"Instead of delivering on its promises of free medicines and assured healthcare, the government appears intent to shut down the NPPA – this will increase the prices of medicines," noted Narendra Gupta, a physician and member of the Jan Swasthya Abhiyan, the Indian outpost of the People's Health Movement. Currently 70% of healthcare expenditure in India comes from personal expenses, while medicines make up nearly 70% of health costs.
Meanwhile, Sourirajan Srinivasan, a joint-convenor of the All India Drug Action Network (AIDAN), a non-government body tracking the government's drug pricing policies, called the development "shocking".
"In its efforts to provide ease of business to industry, the government is capitulating to industry demands without a thought to patients."
"In its efforts to provide ease of business to industry, the government is capitulating to industry demands without a thought to patients," he said. "NITI Aayog's CEO does not have the legal capacity to take these decisions. This is an undemocratic way to decide on subjects that are fundamental to the health of the people. Thinking about drug price control from the frame of reference of ease of business is a wrong approach. I don't think the government can see this decision through. They are on weak footing, legally and morally."
Days after the October meeting, NPPA chairman Bhupender Singh also said the decision was rushed and the agency was not consulted. "There were two meetings and the NPPA was not a party to them," he said. "Both meetings were held at short notice. For any policy change, there needs to be consultation."
Another concern expressed by activists and healthcare groups is that drug pricing should be overseen by an independent, autonomous body – not a government department. They also maintain that price control rules have not curbed the growth of the pharmaceutical industry. Indeed, since the current regulations came into effect in 2013, annual domestic drug sales have climbed from Rs70,000 crore to around Rs100,000 crore.
The other side of the coin
However, other experts, such as independent health and rural development consultant Chris Ward (who has worked extensively in India and in low and middle income countries), think a shake-up is just what the current system needs – if it's done right.
For Ward, the NPPA has been the source of unpredictable policies, fostering an unviable and unpredictable business environment for industry and also negatively impacting the availability of medicines for patients. "NPPA currently does not do much to improve access to medicines for people with low incomes," he believes. "The current drug pricing system focuses only on controlling prices, without accounting for the value of the medicines to patients and societies. In many instances, lowering prices so significantly results in shortages, stock-outs, and the flourishing of low-quality medicines in the market.
"Disbanding the NPPA and addressing access to medicines more holistically would actually be beneficial to Indian patients. This move would allow the Department of Pharmaceuticals (DOP) to focus on incentives for strengthening and promoting both access to medicines and the pharmaceutical industry."
Ward is keen to stress, though, that in order to truly improve access to healthcare for Indian patients and address the infrastructure, human resources and availability challenges the country is currently facing, the government must also increase the amount of public financing spent on healthcare.
"No pricing and patient access policy will be effective and sustainable without increased healthcare coverage," he emphasises. "An efficient and effective drug pricing system would work with manufacturers and suppliers to identify appropriate prices for medicines, but more importantly address the affordability and access challenges faced by patients through increased healthcare financing and reimbursement."
Ward also advocated thorough consultation before any decision is reached. "Transparency and public engagement is always a good thing when used to genuinely inform public policy development," he notes.
At present, no firm decision has been reached on the direction the government will go, although for Ward, disbanding the NPPA does seem to be in line with its policy objectives. As discussions continue, activists and healthcare groups can only hope that their concerns are taken into account via a thorough consultation process, and that any new drug pricing system is introduced as part of comprehensive, holistic reform.