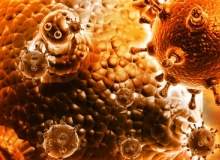 A new treatment for multidrug resistant tuberculosis was approved by the US Food and Drug Administration, the first for 40 years.
The drug is called Sirturo, but known chemically as bedaquiline.
Developed by Janssen Therapeutics, a division of Johnson & Johnson, the drug was approved via the FDA's fast-track drug approval scheme that helps promising drugs get to market quicker.

In 2012 the US Food and Drug Administration approved the highest number of drugs in 15 years, including 11 new cancer drugs.
The FDA approved 39 novel medicines last year, up nine from the year before. For a decade, drug approvals have averaged at 23 a year.
A high profile failure by the FDA in 2003 resulted in Merck's painkiller Vioxx being withdrawn from the market, prompting tighter safety standards.
Victory Pharma last month agreed to pay $11,420,743 to resolve a federal civil and criminal liability lawsuit over allegations that it paid kick backs to doctors in order to encourage them to prescribe its products.
The fine comprises of $1.4m to resolve federal Ant-Kickback Statute allegations and $9,938,310 to resolve False Claims Act allegations.
Former sales representative and whistleblower Chad Miller also received $1.7m in the settlement.

Indian activists accused GlaxoSmithKline and MSD Pharmaceuticals of conducting illegal tests of their HPV vaccines on tribal girls in Andhra Pradesh and Gujarat.
The Supreme Court said on Monday that the local activists filed a public interest litigation (PIL) alleging that the companies tested two unproven HPV vaccines designed to prevent cervical cancer – gardasil and cervarix – on 24,000 girls, including 44 patients at the Maharaja Yeshwantrao Hospital.
Of these 44 patients tested, ten were male, said the report.
A study carried out by the Princess Margaret Cancer Centre in Toronto last month claimed that researchers and academics regularly downplay negative results of clinical studies while amplifying their positive aspects.
It also found that reports of clinical trial results in medical journals regularly published serious side effects in small print only.
Medical oncologist and leader of the research Professor Ian Tannock and his colleagues studied the results of 164 large scale (Phase III) trials reported in journals and found evidence of large-scale misreporting of clinical trial results.

A text message system is now being used in Nigeria, Ghana, Kenya and India that enables consumers to tell if a drug is counterfeit or not, further enhancing the battle against the illegal drug trade.
MPedigree, a non-profit organisation based in Ghana, last month rolled out a text message system in eight countries where the possibility of consuming fake drugs is a daily problem.
The text message technology, provided by Sproxil, enables patients buying medicines to scratch away at a silver panel on the medicine box to reveal a code.

The US Food and Drug Administration in January approved the world's first influenza vaccine manufactured using an insect virus.
Flublok, manufactured by Protein Sciences, is produced using a 'baculovirus expression system' that does not require the virus to be grown in chicken eggs, as is usually the case.
This means the vaccine can be made quickly in the event of a pandemic and without any of the infectious risk traditionally associated with vaccine manufacture.

GSK last month said it is prepared to go to court with families in the UK over its Avandia diabetes drug and will not settle compensation claims privately, despite agreeing to pay billions to settle claims in the US.
After evidence was found that Avandia could cause heart failure and heart attacks, its license was pulled in Europe in September 2010.
Manufacturer GlaxoSmithKline has admitted concealing data about the damaging side-effects of the drug.