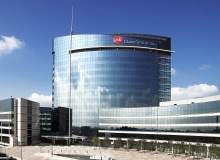 UK drug maker GlaxoSmithKline pleaded guilty to charges of medical fraud on 2 July and agreed to pay £3bn to settle allegations relating to false advertising and bribes.
GSK" height="110″ src="https://www.pharmaceutical-technology.com/wp-content/uploads/static-progressive/GSK.jpg" style="padding: 8px" title="GSK" width="110″ />
The company was found to have marketed its antidepressant Paxil to patients less than 18 years old, despite it being approved for use in adults only, while also advertising Wellbutrin for uses it was not approved for, such as weight loss.
An investigation found GSK to have engaged in providing bribes, such as meals and spa treatments, to doctors to promote the drug.
The company was also accused of failing to provide safety information regarding its diabetes medication Avandia.
Later in the same month, when asked whether more executives should go to jail for illegal activity, GlaxoSmithKline CEO Andrew Witty told the Inquirer: "The question of how people get punished or how entities get punished is a big question."
"It goes far beyond the drug industry and is for others to think about. I can absolutely answer you that I don't think it would have made any difference to the seriousness with which this organisation has dealt with."
Scientists in Mali supported the continued use of anti-malaria drug artemisinin despite it showing signs of weakness against the disease in south-east Asia.

On 3 July, the University of Bamako published a study which showed that the drug flushed out deadly parasite Plasmodium falciparum from infected children in late 2010 and 2011, in a village in Mali that has "high-intensity" seasonal malaria transmission.
Senior author of the study, Abdoulaye A Djimde, said: "Our study indicates that in this region of Africa, there does not appear to be any artemisinin resistance."
But the Chinese drug has been strongly opposed by the World Health Organisation as there have been signs that certain strains of malaria are developing resistance to it.
The first cases of confirmed artemisinin resistance were found in western Cambodia along the Cambodia-Thailand border in late 2006 and in April 2012, scientists along the Thai-Myanmar border reported that patients were taking longer to get better when treated with combination therapies containing the drug.
Concerns over drug resistance were re-ignited on 5 July when data from UK Health Protection Agency revealed that antibiotics were failing to treat some patients with tuberculosis (TB).

The research showed that drug-resistant TB grew by 26% to 431 in 2011, up from 342 cases in the previous year.
Overall, 8,963 cases of TB were reported to the HPA in 2011, up from 8,410 cases in 2010.
Less than a week later, seven pharmaceutical giants and four research institutions joined forces with the Bill and Melinda Gates Foundation to speed up the discovery of new drugs to treat the disease.
Under the TB Drug Accelerator partnership, Abbott Laboratories, AstraZeneca, Bayer, Eli Lilly, GlaxoSmithKline, Merck and Sanofi hope to target the discovery of new TB drugs by collaborating on early-stage research and eventually create a TB drug regimen that cures patients within one month.
The Gates Foundation will contribute $20m to the programme, which will also see the Infectious Disease Research Institute; the National Institute of Allergy and Infectious Diseases; Texas A&M University and Weill Cornell Medical College work together to develop TB drug candidates.
Five US retailers filed a lawsuit against Pfizer and India's Ranbaxy Laboratories this month, accusing the companies of delaying the release of generic versions of cholesterol-lowering drug Lipitor into the market.
Walgreen Co, Kroger Co, Safeway Inc, SuperValu and HEB Grocery Co said the defendants obtained a fraudulent patent to keep the generic drugs off the shelves until 30 November 2011, 20 months after the original patent expired.
Pfizer strongly denies these claims and on 6 July vowed to "vigorously" defend itself in court.
Despite the lawsuit, Forbes' price estimate for Pfizer stood at $25 on July 11, implying a premium of ten percent to the current market price.
The looming patent expiration for Viagra, Enbrel and Detrol in 2012, however, is expected to hit revenues hard.
Scientists in the US made exciting progress into the study of Alzheimer's in July when they discovered that the disease could be treatable decades before symptoms occur.

In a study, a team of researchers at the Washington University School of Medicine analysed data from 128 participants and found that concentrations of amyloid-beta – a key ingredient of Alzheimer's brain plaques – appeared to decline in the spinal fluid 25 years before expected symptom onset.
The report also showed that increased concentrations of tau protein in the cerebrospinal fluid and an increase in brain atrophy were detected 15 years before symptoms occurred.
The research is expected to help increase the chances of preventing brain damage in patients with a genetic risk of developing onset Alzheimer's.
Research into preventing heart attacks and strokes took a dramatic leap in July, with the discovery of a new pill that could save 200,000 lives a year.

The polypill, a tri-layered tablet, contains three blood pressure lowering medicines and a statin for lowering cholesterol.
Scientists in the UK said that if people took pill from the age of 50, an estimated 28% would benefit by avoiding or delaying a heart attack or stroke during their lifetime; on average, those who benefit would gain 11 years of life without a heart attack or stroke.
In the study, published in the scientific journal PloS One, participants experienced a 12% reduction in blood pressure and a 39% reduction in LDL cholesterol, achieving levels typical of a 20 year-old.
The Aids Healthcare Foundation slammed the US Department of Health and Human Services for advertising Aids and HIV drug funds that were due to be distributed in 2011.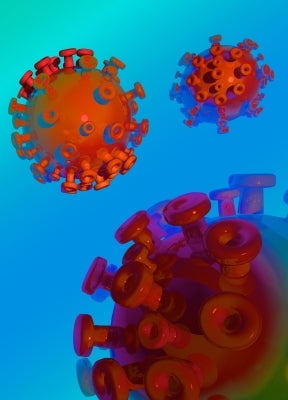 The Obama Adminstration announced on July 19 that it will provide $69m to 25 states to help eliminate waiting lists for life-saving medications through state AIDS Drug Assistance Programs.
But, in a statement issued a day later, the foundation said these funds have been delayed by more than six months.
President of the not-for-profit organisation Michael Weinstein said: "Though well-timed PR-wise for the upcoming start of the International AIDS Conference, the funding that was announced today is not new money."