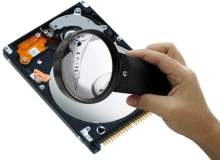 South African case study
Local distribution partners often have to deal with many of the complications involved in getting pharmaceuticals to remote locations and are hence a crucial link in the pharmaceutical logistics supply chain.
"There are numerous complications involved in transporting pharmaceuticals to remote areas, especially when it comes to home deliveries," said Stephen Pitcher, former managing director of Cargo Planning & Distribution – a member of the IMPERIAL Logistics Group involved in home deliveries of sensitive pharmaceutical items in remote areas of South Africa.
"According to WHO, incidence of SFFC medicines is low in most industrialised countries with effective regulatory systems."
For one thing, as Pitcher pointed out, remote areas may have little or no road access. "We often had to deal with farm and rural deliveries where the patient resides in a shack in the hills. These deliveries had to be completed by farm labourers, using wheelbarrows, despite the delivery weighing more than 500 kg at times."
With home deliveries in particular, a number of extra factors emerge involving the patients themselves. "Patients were often not at home, despite delivery being arranged telephonically the day before – resulting in returns and re-delivery of goods – while if a home patient passed away their relatives would often just dump leftover stock in open fields, leading to time-consuming investigations to pinpoint the stock's point of origin," explained Pitcher.
"Other challenges we faced ranged from delivery crews suffering serious dog attacks, to being forced to deliver medication to patients on vacation. We have delivered to hotels and even to ports, where patients have been waiting to board their cruise liners," he said.
On top of this, there are potential financial and/or legal implications for a distributor to deal with. "Thermo labile products are delivered in sealed insulated packaging, complete with Techni-ice (similar to a freezer pack). Our patients did not always have a refrigerator in which to store the products, however, resulting in product claims that the cold chain had not been maintained."
Technology has helped simplify the delivery of sensitive items in some regards. "Farm deliveries, for example, often relied on incomplete addresses or faulty directions – a situation that has been rectified to a degree by the advent of GPS. Absent or stolen road signs also added to the challenges faced by our delivery crews and a GPS in every home patient delivery vehicle soon became essential for effective operations."
Different areas present their own unique challenges due to varying levels of infrastructure and product and supply chain management. "The combination of rain and dirt roads causes numerous issues in not being able to reach patients in remote or rural settings," Pitcher said.
"Vehicles can become stuck in muddy conditions, while we noticed accident statistics increasing in these situations. We eventually refused any deliveries on dirt roads in the former Transkei regions and certain areas of the Natal Midlands, because it was simply too dangerous for our delivery vehicles."
Pitcher goes on to state that all private hospitals in South Africa have very small storerooms. "This has created the need for next day and same day deliveries throughout the country, which results in very expensive logistic distribution costs."
In addition to this, Pitcher explained that many medical staff struggle to physically handle the weight of solutions, at approximately 14 kg/carton. "This forces delivery staff to undertake stock rotation within the hospital stores, leading to a more time-consuming delivery, while out of stock and partial deliveries also create many re-deliveries in renal home patients in Africa, as they need all the products at the same time for them to be effective."
The importance of a regulated cold supply chain network
WHO emphasises the importance of a regulated cold chain supply network while outlining the dangers of spurious, falsely-labelled, falsified or counterfeit (SFFC) medicine, as they claimed: "Counterfeiting is greatest in regions where regulatory and enforcement systems for medicines are weakest."
"Local distribution partners often have to deal with many of the complications involved in getting pharmaceuticals to remote locations."
According to WHO, incidence of SFFC medicines is extremely low in most industrialised countries with effective regulatory systems and market control, such as Australia, Canada, Japan, New Zealand, the USA and most of the EU (less than 1% of market value according to the estimates of the countries concerned).
But, WHO warned: "In many African countries and in parts of Asia, Latin America and countries in transition, a much higher percentage of the medicines on sale may be SFFC.People might also purchase medicines from non-regulated outlets if, as is often the case in the rural areas of developing countries, medicine supplies at regular health facilities do not meet demand."
WHO believes that stringent regulatory control of medicines and enforcement by national medicines regulatory authorities contributes significantly to prevention and detection of SFFC medicines and, with this in mind, the International Medical Products Anti-Counterfeiting Taskforce (IMPACT) was created in 2006, aiming to involve a range of stakeholders in collaborative efforts to protect people from buying and taking SFFC medicines.