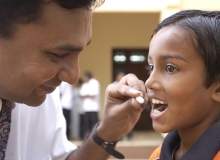 Global research and development (R&D) funding is expected to grow by about 5.2% to $1.4 trillion in 2012, according to Battelle-R&D Magazine's annual Global R&D Funding Forecast – with one noteworthy exception, big pharma.
Against the grain, pharmaceutical companies plan to cut R&D spending by 5.7%, with Pfizer for example hoping to reduce its overall R&D budget from $9.4bn in 2010 to $6.5bn in this year, 2012.
While one may expect that widespread R&D cuts would lead to an increased focus on drugs with the potential to produce the greatest revenues and a pushing aside of those molecules that only affect small populations, the favoured strategy is, in fact, quite the opposite.
Orphan drugs: the future for R&D?
"In the last two years, big pharma has begun to catch on. Both GSK and Pfizer announced the formation of specialist rare disease research units in 2010."
A rare disease, also referred to as an 'orphan disease', is any disease which affects a small percentage of the population. Under the USA's Orphan Drug Act, drugs, vaccines and diagnostic agents qualify for orphan status if they are intended to treat a disease affecting less than 200,000 American citizens, while the European Medicines Agency (EMA) defines a rare disease as a disorder that affects fewer than 5 in 10,000 Europeans.
Traditionally, pharmaceutical companies have focused on developing treatments for common diseases in an effort to recoup R&D costs and generate maximum profit, largely ignoring or 'orphaning' rare diseases.
However, a number of factors are now coming together to put paid to the conventional big pharma business model.
How well do you really know your competitors?
Access the most comprehensive Company Profiles on the market, powered by GlobalData. Save hours of research. Gain competitive edge.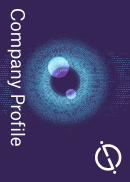 Company Profile – free sample
Thank you!
Your download email will arrive shortly
Not ready to buy yet? Download a free sample
We are confident about the unique quality of our Company Profiles. However, we want you to make the most beneficial decision for your business, so we offer a free sample that you can download by submitting the below form
By GlobalData
"The consensus in the industry is that the blockbuster model is broken, there aren't going to be many more small molecules that affect big populations, so big pharma needs to find a new way of producing innovative therapies," said Alastair Kent, director of Genetic Alliance UK.
"If companies wish to continue to innovate, they have to follow the science, and the science is taking us into the area of large molecules and small populations."
"R&D for rare diseases should be increasing," Tim Cote, chief medical officer for the National Organization for Rare Disorders (NORD) and professor of regulatory practice for the Keck Graduate Institute, agreed.
"I think there will be more clinical trials for rare diseases as it's a very profitable business. In terms of overall revenues, rare diseases are extremely small, but in terms of return on investment, they are extremely large."
This is partly down to the huge therapeutic potential of the molecules involved. "How many people do you need in a clinical trial for a parachute to show that it's a good idea to wear one when you jump out of a plane? Not too many. The same is true of orphan drugs," Cote emphasised.
"The size of clinical trials for orphan drugs historically has been much less, so the costs of doing the clinical trials are considerably lower."
Although orphan drugs still have to meet the safety and efficacy requirements of therapies for common diseases, regulatory agencies demonstrate considerable flexibility in terms of the number of people involved in clinical trials.
"It's almost an order of magnitude different," Cote confirmed. Kent agreed: "You've got a very supportive regulatory environment, which has the effect of making an area that was hitherto unattractive, attractive in terms of generating a return on investment."
For Dr Steve Groft, director of the Office of Rare Diseases Research (ORDR), the globalisation of research and pharmaceutical companies has also contributed to the appeal of orphan drug development. "If you look at the entire marketplace throughout the world, it becomes clear you can do well enough with the sales of a product to make the investment worthwhile," he explained.
Drug developers can also expect a great deal more help from both academia and patient organisations during orphan drug research.
"Although there are very few experts in most orphan diseases, you can find them all in just a few different places. There are centres of excellence for rare diseases that you can approach," said Cote. "You also have patient organisations, there are highly motivated parents and patients for most of these rare diseases who will help you with your clinical trial."
Big pharma: still showing reticence
Despite the clear advantages of developing orphan drugs, big pharma still remains a minor player in the field, with the majority of funding coming from venture capitalists and small pharmaceutical companies. "It's a very different kind of business model than big pharma is used to," Cote noted.
"Drug developers can also expect a great deal more help from both academia and patient organisations during orphan drug research."
"Part of the reason small companies have succeeded in the orphan space where large companies haven't is that they haven't had to unlearn the fact that it's impossible. A large drug company will tell you that you need at least $300m to $400m to develop a drug, but a small company will go forward and develop a drug for less than $10m. Large companies supposedly 'know' how to develop a drug, but sometimes learning is unhelpful."
Yet, in the last two years, big pharma has begun to catch on. Both GSK and Pfizer announced the formation of specialist rare disease research units in 2010, and they're certainly not alone.
"All of the major pharmaceutical companies now have some component of their portfolio and of their staffing dedicated to drugs for rare diseases," Cote remarked. Indeed, the Pharmaceutical Research and Manufacturers of America (PhRMA) has reported a steady increase in the number of medicines in development in the USA for rare diseases. This rose from 303 in 2007 to 460 in 2011.
"The old ways of drug development don't work anymore and if you're looking at developing interventions for small populations that require different forms of treatment to get an effective result, you've got a lot of lessons to learn from the rare disease field," Kent said.
Moreover, pharmaceutical firms are beginning to realise that, following an approval for an orphan product for a rare disease, a larger market could quite easily open up.
"We're seeing that transition from rare disease to common disease and that has helped stimulate companies to think it's worthwhile to pursue these products," Groft remarked.
Collaboration: essential for success
"Global research and development (R&D) funding is expected to grow by about 5.2% to $1.4 trillion in 2012."
Yet it is only through collaboration that this momentum can be maintained.
On top of partnerships with academic groups and small biotechnology companies, something Kent sees as a "pattern for the future", strong alliances with patient organisations will be an absolute must in order to ensure the continued pace of orphan drug development.
"I've seen a number of companies which have liaisons to patient advocacy groups on their staff," Groft noted. "It's becoming a very active relationship, which is beneficial for both the community and the company."
According to Cote, these organisations show no sign of letting up. "Patients are really taking their destiny into their own hands. They're funding their own research and not sitting around waiting for others to deliver something to them," he concluded.
"I wouldn't bet against them by any means."