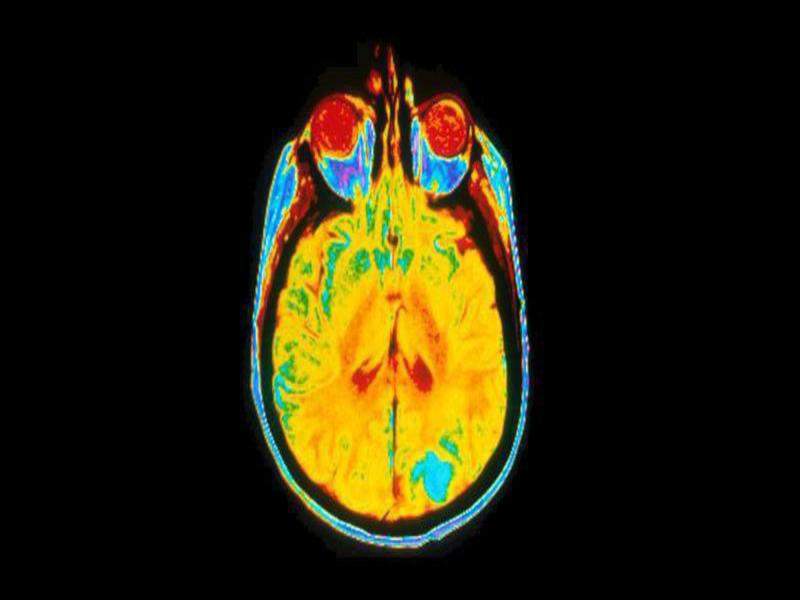 Drug manufacturer Perrigo completed the sale of its right to the royalty stream from the global net sales of the drug Tysabri (natalizumab) to Royalty Pharma's (RPI) affiliate RPI Finance Trust for $2.85bn.
Tysabri is a treatment approved by the US Food and Drug Administration (FDA) for multiple sclerosis.
The agreement will see RPI acquire all of Perrigo's rights to receive Tysabri royalty payments from and after 1 January this year.

A new brain cancer study conducted by scientists at London's Institute of Cancer Research (ICR) revealed new secrets about the genetic causes of the disease.
ICR scientists partnered with colleagues in Europe and the US to conduct the study, which involved more than 30,000 people with and without glioma, the most common form of brain cancer.
The research was funded by the National Institutes for Health in the US, with additional support from UK charities Cancer Research UK, Wellcome and the DJ Fielding Medical Research Trust.

Cancer Research UK announced an investment of £10m to support the Precision Panc project, which aims to develop personalised treatments for pancreatic cancer patients.
As part of the project, the molecular profile of each individual cancer will be used by the researchers to offer a menu of trials to patients and their doctor that might benefit them.
Initially, the researchers will establish the best way to collect and profile patient tissue samples.

Eli Lilly and Company completed its previously announced acquisition of US-based CoLucid Pharmaceuticals for approximately $960m.
The acquisition was announced in January this year and will enable Eli Lilly to improve its existing portfolio in pain management for migraine.
Upon completion of the merger, CoLucid became a wholly owned subsidiary of Lilly.

The US Food and Drug Administration (FDA) approved Newron Pharmaceuticals' Xadago (safinamide) tablets to treat patients with Parkinson's disease.
The drug had been approved as an add-on treatment for patients currently taking levodopa / carbidopa and experiencing 'off' episodes.
The efficacy of these tablets in treating the disease was shown in a clinical trial of 645 participants, who were also taking levodopa and experiencing 'off' time.

Victoria University of Wellington's Ferrier Research Institute and the Breast Cancer Foundation New Zealand (BCFNZ) joined forces to create a new vaccine for breast cancer.
Under the five-year research partnership, BCFNZ will grant $500,000 to the Ferrier Institute to progress a breakthrough made by the research institute's chemists to create the vaccine.
Ferrier Research Institute is currently developing a synthetic cancer vaccine technology that has the capability to activate tumour-specific T-cells, producing a targeted immune response.

Apricus Biosciences completed the sale of its ex-US assets and rights related to Vitaros, a topical erectile dysfunction cream, to Ferring International Center.
The sale is pursuant to a definite agreement with Ferring, which is the existing commercialisation partner of Apricus for Vitaros in Latin America and certain parts of Europe and Asia.
As part of the agreement, Ferring will make an upfront payment of $11.5m to Apricus and up to an additional $700,000 with respect to certain product inventory.

US President Donald Trump pledged to introduce a new system that will help decrease the pricing of drugs and increase competition in the pharmaceutical industry.
Without disclosing the details of the plan, Trump tweeted: "I am working on a new system where there will be competition in the drug industry. Pricing for the American people will come way down!"
After the tweet, shares of pharmaceutical and biotechnology companies such as Pfizer, Merck & Co and Amgen fell.

The National Phenotypic Screening Centre (NPSC) at the University of Dundee and the Medical Research Council (MRC) Centre for Regenerative Medicine (CRM) at the University of Edinburgh signed a memorandum of understanding (MoU) to accelerate drug discovery using stem-cell technology.
The new 'Engineering and exploiting the stem cell niche' hub, funded by the UK Regenerative Medicine Platform (UKRMP) and led by CRM, will further work towards understanding the biology of stem-cell niches.
Niche Hub research is focused on understanding the signals to stimulate cartilage, liver, and neural tissue repair and on developing tools and technologies for real-time analysis of the regenerating tissue.

Cancer Research UK, Cancer Research Technology (CRT) and biotech company HitGen signed a licence agreement to develop new drugs against lung cancer.
As part of the agreement, a new family of compounds will be identified using HitGen's technology platform.
The process involved screening vast DNA encoded libraries, containing several small molecules with drug-like properties synthesised on chemically diverse scaffolds.