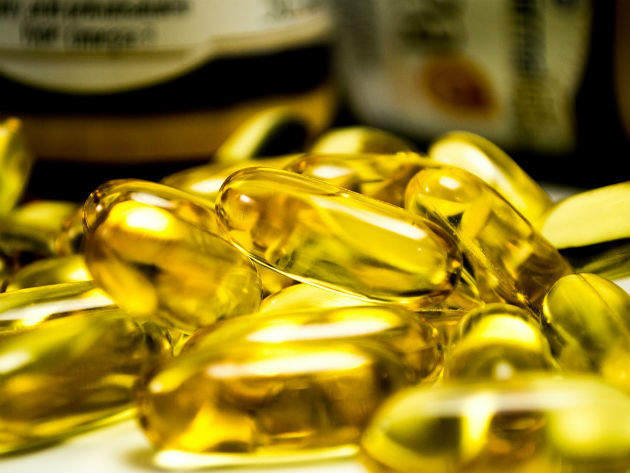 Drug discovery is a notoriously expensive and time-consuming process, with many potential stumbling blocks on the path from research lab to patient. All too frequently, the money invested comes to nothing, as pharma companies stake everything on a single project with a slim chance of success.
This kind of research model is coming to seem unworkable. As medicine becomes more personalised, and drug discovery becomes more complex, the need for speed and efficiency is greater than ever. Put simply, if you only need one drug per disease, a protracted development pipeline is bad enough. But if you need multiple drugs per disease, reflecting what we now know about the genome, a costly, high-risk process can prove disastrous.
For the new Medicines Discovery Catapult (MDC), there are grounds for optimism. One of 11 Catapult centres set up by Innovate UK, the company wants to help the UK become a world-leader in the drug development process. Crucially, it aims to do so through collaboration, bringing together the public and private sectors, along with academia, charities and patient groups.
"The catapults are designed to help diverse stakeholders come together around a specific problem and address the problems that none of those stakeholders could, or would, address by themselves," explains CEO Chris Molloy. "The MDC will provide discovery science, technology, informatics, development and a capability for virtual drug discovery – the distributed experimentation across multiple parties that forms the modern model for research. This will remove the air bubbles from the pipes of medicine's discovery and allow the information assets to flow naturally."
A multidisciplinary approach
While the MDC is very new, having been established towards the end of 2016, its ambitions are clear and its work is already well underway. It is developing its facility, investing in equipment, and planning projects. The first of these will be announced early this year.
"We are beginning to engage with the critical players in the medicines discovery community, to build disease syndicates and to unearth those issues which stall assets from flowing," says Molloy. "This will help us identify the natural stakeholders with whom we can collaborate to address those barriers."
"Drug discovery is by definition a multidisciplinary activity."
These so-called 'disease syndicates' form a critical part of MDC's model – referring, in essence, to a cluster of stakeholders who are interested in a given condition. They can then work jointly to develop a package of disease targets, increasing the odds of success and removing some of the financial risk.
"Drug discovery is by definition a multidisciplinary activity involving basic science, biology, chemistry, safety, formulation, regulatory, clinical development and manufacturing, and all of these disciplines need to be harnessed together," says Molloy. "Particularly today we recognise this cannot happen through the high walls of the multinationals – this is a highly distributed activity where the centre of each activity is the project and the information asset rather than the company and the location."
He uses the analogy of film studios, which historically employed everyone from actors to lighting technicians, and conducted all their work in one environment. Today, these studios are holding companies staffed by freelancers.
"They have a critical asset, which is the idea, and they realise the idea through a naturally collaborative multidisciplinary process. It's very much the same in drug discovery," he says.
Putting the patient first
Because the MDC takes a broad view on drug discovery – using the term to apply not just to pre-clinical lab research, but also right up to Phase IIa clinical trials – its goals go beyond identifying biological targets. It will also focus on informatics, developing new methods of modelling and simulation that can better predict which drugs are most likely to succeed. This will ensure only the best prospects make it to a clinical trial.
Importantly, the company wants to help the industry 'put the complexity upstream' – in short, grappling with the heterogeneity of each condition right from the outset, rather than having to think about additional drug development targets further down the line. This is crucial at a time when existing dogma – 'one gene, one target, one disease' – is being overturned.
"It's important to ensure that the targets of exploratory science are relevant for the patient."
It also wants to involve patient groups right from the earliest stage, helping the stakeholders better understand the real unmet clinical need.
"It's very critical we believe to put the patient first, not to introduce patients at the time of clinical development when a lot of the understanding and the patient buy-in could have been beneficial upstream," says Molloy. "For many years, unmet clinical need has been defined on the basis of the most attractive science. And while there will always be highly innovative and attractive science in the discovery of new medicines, it's important to ensure that the targets of that exploratory science are relevant for the patient, not just the publication."
Improving the foundation
Molloy believes that, in these times of uncertainty, what the MDC offers is more important than ever. With Brexit poised to create further upheaval, particularly surrounding regulation and freedom of movement, the UK pharma industry needs to play to its considerable strengths.
"The UK is the site where 25 of the world's top 100 selling medicines were discovered – that's a disproportionately high number for our population," he says. "We have a heritage position as a leader globally in medicines discovery, we have great academic assets, we have great pharmaceutical knowledge, and we have a fantastically rich medical charities community. The Catapult's role is to maintain and improve the foundation for medicines discovery here in UK, such that it remains a highly attractive place worldwide for medicines discovery to be carried out."
"Our funding gives us the energy to propel the community forward."
With funding secured until 2023, the Catapult is well-placed to achieve its aim of speeding up drug discovery.
"The clue's in the name really," says Molloy. "Our funding gives us the energy to propel the community forward. We enable people to come together and provide the fuel through which they can turbo charge their efforts."