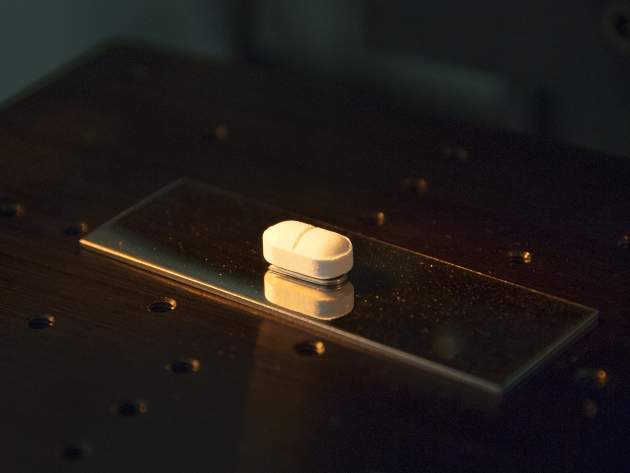 GlaxoSmithKline (GSK) submitted a biologics licence application to the US Food and Drug Administration (FDA) for approval of its candidate shingles vaccine, Shingrix, to help prevent herpes zoster (shingles) in people aged 50 years or more.
The drug candidate is not currently approved for use worldwide and is a non-live, recombinant vaccine developed to help prevent shingles and associated complications.
Shingrix combines glycoprotein E, a protein found on the varicella zoster virus (VZV) that causes shingles, with an adjuvant system, AS01B, which is intended to improve the immunological response to the antigen3.
US-based pharmaceutical company Pfizer announced plans to introduce Inflectra (infliximab-dyyb) for injection, a biosimilar of REMICADE (infliximab) in the US next month.
Inflectra will be the first biosimilar monoclonal antibody (mAb) in addition to only the second biosimilar to be available in the country, as well as being approved to treat adult and pediatric patients with moderate-to-severely active Crohn's disease.
The product can also be used to treat adult patients with moderate-to-severely active ulcerative colitis who do not have an adequate response to conventional therapy.
Teva Pharmaceutical agreed to sell its assets and operations of Actavis Generics in the UK and Ireland to Intas Pharmaceuticals subsidiary Accord Healthcare for £603m.
The sale of certain specified assets and operations of Actavis Generics in the UK and Ireland was part of an undertaking that Teva made to the European Commission for the purchase of Actavis Generics earlier this year.
The divestment will include a portfolio of generic medicines in addition to a manufacturing facility in Barnstaple, England.
Piramal's wholly owned Critical Care subsidiary in the UK signed an agreement to acquire five anesthesia and pain management injectable products from Janssen Pharmaceutica for $155m, and up to an additional $20m.
As part of the agreement, five injectable versions of Janssen brands, Sublimaze (fentanyl citrate), Sufenta (sufentanil citrate), Rapifen (alfentanil hydrochloride), Dipidolor (piritramide), and Hypnomidate (etomidate) will be acquired.
The acquisition of the brand names and all related IP associated with the products will enable Piramal to boost growth in the healthcare businesses, both organically and inorganically.
The Swiss Agency for Therapeutic Products, Swissmedic, approved Sobi's Alprolix (eftrenonacog alfa) for the treatment of haemophilia B.
Haemophilia is a genetic disorder that impairs the body's ability to clot the blood required to stop bleeding. It occurs in about one in 25,000 male births annually, and more rarely in females.
Alprolix is a recombinant factor IX Fc Fusion protein therapy and is indicated for on-demand, as well as prophylaxis treatment of previously treated haemophilia B patients.
Researchers at the University of Liverpool, UK, have explored the use of nanotechnology to improve administration and availability of drug therapies to HIV patients.
Nanomedicine is the medical application of nanotechnology for prevention and treatment of disease in the human body.
This technique has the potential to dramatically change medical science and is already having an impact on a number of clinically used therapies and diagnostics worldwide, according to a statement posted on the university's website.
Elsevier selected four start-up companies for its new incubator project, The Hive, for biotech and pharmaceutical start-up firms.
Arctic Pharma, Rubius Therapeutics, Myelo Therapeutics and Reset Therapeutics are part of The Hive.
The companies taking part in the project will have access to Elsevier's information solutions to accelerate research in early drug discovery and development.
All four companies have demonstrated their commitment to address areas of high needs in therapeutics.
Japan's Daiichi Sankyo and US-based Dana-Farber Cancer Institute announced a preclinical research collaboration to carry out lung cancer research.
A team of scientists from Lowe Center for Thoracic Oncology, Dana-Farber Cancer Institute, Belfer Center for Applied Cancer Science and Harvard Medical School will partner with Daiichi Sankyo to develop a translational pharmacology package with experimental animal and patient-derived xenograft models.
These models were established at Dana-Farber Cancer Institute.
Pharmaceutical company Eisai launched Uritos tablets (imidafenacin) to treat overactive bladder (OAB) in Thailand.
OAB is a urological condition where the patient will have a frequent, sudden urge to urinate. It is often accompanied by frequent urination and nocturia, and in some cases by urge urinary incontinence.
KYORIN Pharmaceutical, a subsidiary of Kyorin Holdings, has given Eisai the exclusive rights to develop and market the therapeutic agent in China, India, Sri Lanka and ASEAN countries in 2009.
Uritos is an anti-cholinergic agent that exhibits selective antagonistic effects on M3 and M1 muscarinic subtype receptors to help alleviate the urge to urinate, frequent urination and urge urinary incontinence associated with OAB, Eisai said in a statement.
International Centre for Genetic Engineering and Biotechnology (ICGEB) and Sun Pharma have collaborated to develop a new and safe vaccine for mosquito-borne viral disease Dengue.
The vaccine is targeted against all four serotypes of the dengue virus that cause disease in humans.
As part of the collaboration, a recombinant virus-like-particle (VLP) has been developed by ICGEB based tetravalent dengue vaccine, containing host-receptor binding domain of envelope protein of all four DENV serotypes.
The latest partnership between Sun Pharma and ICGEB follows the initial one announced in May this year related to the development of a botanical drug to treat dengue.