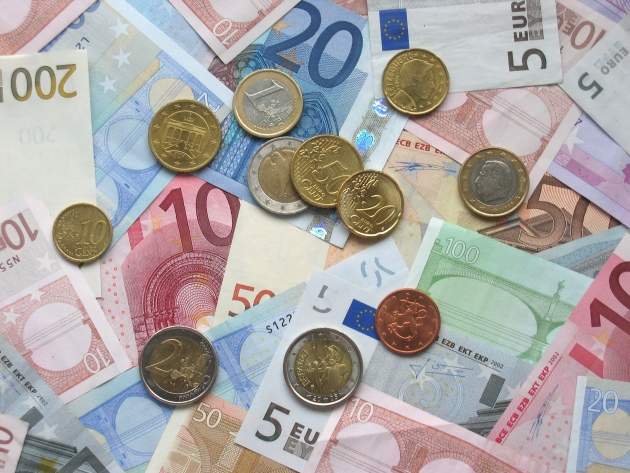 The debate over whether the pharma industry has gotten too cosy with doctors and healthcare organisations is not a new one, but it has received a shot in the arm with a Europe-wide transparency initiative that has begun to shine a spotlight on drug company payments into public health systems.
Under European Federation of Pharmaceutical Industries and Associations (EFPIA) guidelines, national pharma representative bodies on the continent have been required to publicly disclose 'transfers of value' (ToV) flowing from drugmakers to doctors, clinics and other healthcare organisations.
In Ireland, the Irish Pharmaceutical Healthcare Association (IPHA) released its first batch of disclosures for ToVs in 2015 on 30 June last year, the same time as its UK counterpart, the Association of the British Pharmaceutical Industry (ABPI). The resulting disclosures in Ireland – revealing a total of €27.2m of payments in 2015, including €9.7m for R&D, €10.7m to healthcare organisations and €6.8m to individual healthcare professionals – have prompted a rush of debate in the country. Specific concerns have been raised over €3.7m of undisclosed payments to doctors who refused to give their consent to detailed descriptions of payments under data protection laws. Consent levels for 2015 ToV disclosures among Irish doctors stood at just under 50%, significantly lower than the UK's consent rate of around 70%. Some detractors, meanwhile, argue that pharma companies have no business making payments to doctors at all, arguing that these interactions could be influencing their prescribing decisions.
"There is no role for the pharmaceutical industry in medical education," said National Centre for Pharmacoeconomics clinical director Professor Michael Barry in a November interview on RTE Radio 1. "The pharmaceutical industry's job is to sell medicines, not educate doctors. They have a marketing budget, not an education budget."
We sat down with IPHA's communications and public affairs manager Philip Hannon to discuss these issues, as well as the importance of transparency and public awareness of the role and regulation of pharma industry collaboration with doctors and public health groups.
Chris Lo: Could you give some background on the thinking behind IPHA's decision to introduce the ToV initiative at the end of June last year?
Philip Hannon: As a member of EFPIA, we were obliged to change our code, the same as what's happened at ABPI. So we did, we changed our Code of Practice, which all member companies of IPHA are obliged to follow. It's a voluntary code for the industry, but all our companies must follow it. So we introduced the changes on the schedules laid down by EFPIA. I think the initial changes were gifts, which [were banned] in 2013, and then the threshold on entertainment. Every country had to set a limit for food and beverages; I think Ireland set it at €80.
The most substantive change was the disclosure of the transfers of value. There was a certain degree of flexibility around when it would be introduced, as long as it was around the same time. We chose 30 June, which was the UK date as well. We prepared for that for quite a while; certainly this time [in 2015] we were well at it. We decided to go with what we call a Central Report. We have a dedicated website, www.transferofvalue.ie, where all the companies uploaded the information, and it went live on 30 June.
It's not as elaborate a system as is operated in the UK. The information is quite user-friendly, but it's loaded by the company and you can't cross-check it and things like that. But the templates and the way the information is set out very much follow the guidelines that were laid down by EFPIA.
So basically we were following the lead of the industry Europe-wide and we introduced it here, so all our companies did that. The obligation was to make the information public, but we certainly encouraged everybody to put it on this website, and everybody did. And it wasn't just IPHA companies; a number of other non-IPHA companies that are selling medicines in the Irish market also chose to upload their information there.
CL: Could you elaborate on the kinds of impacts that come from interactions between industry and healthcare professionals?
PH: We're about developing new medicines and bringing innovative medicines to the market, and an essential element of that is relying on the expertise of clinicians to advise on these medicines, to sit on advisory boards and to work in the area of clinical trials. They also attend conferences and educational processes that are informing them about what's happening in the development of medicines, and informing their peers. We see that as something that's quite important.
The Minister for Health, Simon Harris, who's a relatively new and very young member of the cabinet, did comment on this whole transfer of value thing, which broke in the media recently. He went out of his way to say that he understood the importance of the relationship between the industry and the medical community, that it was very important for the development of new medicines. It's just that he wanted to look more closely at this, in particular the issue that a lot of the hospitals seem to have been unaware of the money trail; certain payments to healthcare organisations need to be tightened up a bit more. But the government has made it clear that it supports the transfer of values system in principle.
CL: Is the transparency initiative an acknowledgement that there is a risk that payments like this could become inappropriate and detrimental to the public interest, and that transparency is the best way to mitigate this risk?
PH: I think we're living in an era of transparency, and transparency is seen as a positive thing in all walks of life. I think this is maybe something that should have happened before, and I think it's a very positive thing. I was in Brussels yesterday at a communications meeting with all the comms leads from the various associations. The ToV issue was discussed; the industry is very satisfied that this has actually happened; it was quite a logistical undertaking to get all the countries of EFPIA to do this. They all did it in different ways, but it's out there and it's stimulating debate, it's causing people to think, and it's giving the industry an opportunity to explain why this relationship between doctors and industry is important, ultimately for patients.
I think the priority for 2017, including for ourselves, will be to try to maximise consent levels, because that is something that underpins the transparency message much more strongly, and it's something we emphasise all the time. The Irish consent levels were about 50%-52% among HCPs [healthcare providers], but we'd like to see that much higher. We will be considerably higher than some countries, but our president has openly stated recently that we want a 100% consent rate.
CL: What do pharma businesses and their shareholders expect to get back from these arrangements?
PH: They expect, certainly in terms of continuing medical education, to benefit from the expertise of clinicians in the development of their medicines, across a wide range of areas. That's how I'd sum that up.
CL: Critics have argued that industry payments to doctors could influence their prescribing decisions. Do you think the evidence backs up these claims?
PH: Well, I'm certainly not aware of any evidence of that in Ireland. Nobody has put anything forward. Obviously at the end of the day, the pharmaceutical industries want to get their medicines prescribed, but I wouldn't link it in any way to profit, I'd link it to patient outcomes. It's quite normal, it would seem to me, if an industry is trying to develop a breakthrough medicine, it wants to make it available to patients. It's a positive thing if it can educate doctors and encourage doctors to prescribe these. But there is no direct correlation.
CL: In a situation where a patient would receive an equivalent standard of care at the same cost across a number of treatments, do you think it's acceptable for the industry to influence a doctor's prescribing decision?
PH: Well, obviously every company is interested in promoting its own medicine as much as possible, especially in innovative medicines. But I would simply point to the savings that the industry has brought here in Ireland, because with the new pricing agreement, €780m [in savings, or €600m according to a Department of Health press release] has been agreed up to 2020, which is the largest ever deal. This is going to give a lot of headroom for the government to fund new medicines.
That's building upon quite a bit, given over the last ten years no sector in the health service has been hit as much as the medicine spend. I was just looking at a parliamentary question during the week, and the General Medical Services Scheme, which is our equivalent of the NHS in giving out free medicines. The spending on that is back to 2001 levels on medicine. There has been a big and noticeable reduction, first in what the state is paying and people are seeing it as well.
CL: When IPHA released its batch of payment data for 2015, there were concerns about €3.7m worth of payments to doctors that were for undisclosed reasons because the doctors involved did not consent to the information being made public. Are you considering making public disclosure of the reason for payments mandatory for those working with your member companies?
PH: Well, we can't do that because of the data protection laws. If there's a change in the data protection law, perhaps we could. But what I would say is [IPHA president and Sanofi general manager for Ireland] Mary Dickens did say at a recent conference that she wants 100% consent levels. What we're doing, and in fact we're planning it at the moment, is going back to the medical representative organisations, and we are going to push very hard that it's in everyone's best interest that consent levels be maximised.
But, at the end of the day, the doctors can choose to either not give consent or withdraw it. Some companies have gone down the route of no ToV without consent, GSK for example. Other companies may adopt that, but that's not something that we can proscribe.
CL: There are some signals that the Irish public is sceptical about pharma payments to healthcare professionals. Do you think the IPHA and its members need to do more to explain the role of these payments to the public?
PH: Well, I think perhaps we do. It's something that we intend to do far more vigorously. 2016 was the first time this happened; that in itself is a very positive thing, that we came out and this information is out there now. We're happy enough that all of these transactions can be explained, and in 2017 as I said the priority will be to increase consent levels but also to discuss this publicly more often. People are just not aware of the importance of the pharmaceutical industry, not just in providing medicines but also working with doctors to actually develop them. We feel if we can get that message across more vigorously, people will understand. I think we probably have to broaden our dialogue to the general public on this, rather than just the medical community.