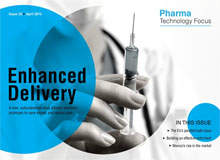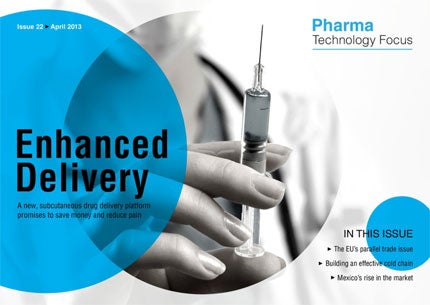 While companies are allowed to trade medicines freely within the EU, pricing laws decided by governments have resulted in unequal trade across European borders. We find out what measures are being taken against this and how trade laws are affecting patients and industry.
We also investigate GSK's pledge to make detailed trial data available and what full disclosure could mean for drug development in the future. Moreover, we find out if the future of analgesic drug development will be a case of no pain, no gain. We also explore the Enhanze drug delivery platform which promises to eliminate the need for intravenous delivery of specific drugs, and take a look at temperature controlled packaging and critical stages in the cold chain.
Finally, we chart the rise of Mexico's pharmaceutical market, and look at new opportunities for biopharma growth in Latin America.
Read the latest issue here.
In this issue
Unravelling the EU's Dilemma
The abolition of trade tariffs on goods between European Union countries has created a pharma market where cheap drugs are resold for higher prices across borders. Pharma Technology Focus reports on the problems caused by this parallel trade.
Click here to read the full article.
Open Data
GlaxoSmithKline is pledging to be more transparent in reporting its clinical data so what are the arguments for and against the full disclosure of clinical trial results?
Click here to read the full article.
No Pain No Gain?
Inflicting controlled painful stimuli on volunteers could reduce costs and speed up development of new painkilling drugs. Could the future of analgesic drug development be no pain, no gain?
Click here to read the full article.
Breaking Barriers
Cancer rates are rising sharply just as healthcare providers are being asked to implement enormous efficiency savings. A revolutionary new subcutaneous drug delivery platform could be part of the solution.
Click here to read the full article.
Fixing the Chain
While packaging is essential to keeping temperature-sensitive drugs protected, storage also matters. Laetitia Perche of French cold chain packaging supplier, Sofrigam talks cold chain logistics.
Click here to read the full article.
Mexico Steps into the Ring
An improving regulatory environment and foreign investment has made Mexico's pharmaceutical industry one to watch. However, an undercurrent of economic uncertainty casts a shadow.
Click here to read the full article.
Follow the Leader
Latin America is providing opportunities for biopharma growth. Brazil has established its place as one of the world's top ten largest earners and has a significant influence on the region.
Click here to read the full article.
Next Issue Preview
Growing medicines in open fields could cut costs and make vaccines more easily available in the developing world, but current regulations mean it can't happen on a large scale. We find out more about the potential of the outdoor lab.
We also explore how bio-modelling could help in finding causes of diseases and developing new therapeutic strategies, take a look at the transdermal patch as an alternative to intravenous drug delivery, and find out how a new pain relief platform delivers drugs directly into the nervous system. Moreover, we ask why the growing use of combination drugs has challenged the industry and regulators, and find out how technological innovations are helping to ensure the integrity of temperature-sensitive medicines is maintained.
Subscribe for free to get each future issue of Pharma Technology Focus delivered directly to your inbox.
Digital Magazine FAQ
The digital magazine is viewable on any computer with Flash Player installed. It is also viewable on mobile devices, iPhones and iPads, although some features and videos may be disabled.
View the archive of back issues.