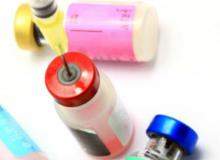 Japan's National Institute of Biomedical Innovation (NIBIO), Aeras and Create Vaccine Company (CREATE) entered into a collaboration agreement for the preclinical and clinical development of new mucosal tuberculosis (TB) vaccines.
The deal will advance vaccine candidates based on the rhPIV2 technology via preclinical stages with an aim to advance to safety and immunogenicity testing in clinical trials.
Under the deal, the partners will collaborate jointly to establish development criteria and evaluate progress through agreed upon development milestones, which will include the characterisation of new vaccine constructs with a range of antigens, the conduct of immunology studies to identify the most promising novel vaccines, and the establishment of current good manufacturing practices (cGMP).
Bayer Nordic's subsidiary Aviator Acquisition started the voluntary cash offer to acquire all the shares of Norwegian oncology firm Algeta for Nkr362 per share.
The total value of the transaction is about Nkr17.6bn (€2.1bn), and the enterprise value amounts to Nkr16.2bn (€1.9bn).
A Nordic country group in the international Bayer Group, Bayer Nordic established Aviator Acquisition for the sole purpose of the acquisition of Algeta.
GSK" height="60″ src="https://www.pharmaceutical-technology.com/wp-content/uploads/image-digitalinsightresearch/Archive/nri/pharma/GSK%20small.jpg" style="padding: 8px" width="80″ />
GlaxoSmithKline (GSK) received approval from the US Food and Drug Administration (FDA) for the use of Mekinist (trametinib) in combination with Tafinlar (dabrafenib) for treatment of patients with unresectable melanoma or metastatic melanoma with BRAF V600E or V600K mutations.
The combination was approved through the FDA's accelerated approval programme and reviewed under a priority review designation.
The approval was granted following successful demonstration of response rate and median duration of response in a Phase I/II study.
UK's Institute of Cancer Research (ICR) and Cancer Research Technology (CRT) entered into a drug discovery collaboration with Denmark-based Nuevolution to identify novel lead candidates for treatments.
Under the collaboration, Nuevolution's screening technology 'Chemetics' that tags compounds with unique strands of DNA such as barcodes will be used to evaluate around a billion prototype drug molecules for anti-cancer activity.
Researchers Researchers at both organisations will use Chemetics to screen libraries of DNA-tagged compounds to identify those that act on a key protein in the stress response pathway, which has an important role in cancer cell survival and resistance to cancer treatments.
US-based Amgen (AMGN), Massachusetts General Hospital (MGH) and the Broad Institute collaborated to jointly discover and validate new therapeutic targets and develop new therapies for inflammatory bowel disease (IBD).
The collaboration brings together scientists with expertise in clinical medicine, IBD biology, human genetics and genomic technology, as well as drug discovery to work together to help create a new world of therapeutic options for IBD patients.
Massachusetts General Hospital chief of gastroenterology Ramnik Xavier said the collaboration will translate discoveries of IBD genes and biology into novel drugs for IBD patients.
The US Food and Drug Administration (FDA) approved AstraZeneca and Bristol-Myers Squibb's (BMS) FARXIGA (dapagliflozin), a once-daily oral treatment for the improvement of glycaemic control in adults with type 2 diabetes mellitus.
According to the firms, FARXIGA should not be used to treat patients with type 1 diabetes or diabetic ketoacidosis.
Initial dose of the drug is 5mg and it should be administered in the morning, with or without food and in patients tolerating the dose who need additional glycaemic control, the dose can be increased to 10mg once daily.
Capricor Therapeutics (CAPR) signed a collaboration agreement and exclusive licensing option with Janssen Biotech (Janssen), a Johnson & Johnson company, for the development of new cardiovascular products.
Under the deal, both the firms agreed to collaborate on the development of Capricor's cell therapy programme for cardiovascular applications, including its lead product, CAP-1002, an allogeneic cardiosphere-derived cell (CDC) therapeutic under evaluation in patients who have suffered a large myocardial infarction.
Following the deal, both companies will collaborate on elements of cell manufacturing development.
Israel-based clinical-stage biopharmaceutical firm BioLineRx received notice from the US Food & Drug Administration (FDA) confirming an Orphan Drug Designation for BL-8040 as a treatment for stem cell mobilisation.
The FDA has previously granted orphan drug designation to BL-8040 for the treatment for acute myeloid leukemia (AML).
BL-8040 is a clinical-stage drug candidate indicated for the treatment of AML, as well as other haematological indications.
Bayer's riociguat tablets was recommended for approval by the European Committee for Medicinal Products for Human Use (CHMP) for the treatment of patients with two types of pulmonary hypertension.
Riociguat is intended for treatment of adult patients with inoperable chronic thromboembolic pulmonary hypertension (CTEPH) or persistent or recurrent CTEPH after surgical treatment to improve exercise capacity, as well as with pulmonary arterial hypertension (PAH) to improve exercise capacity.
The company said that riociguat tablets are the first of a novel class of drugs, the soluble guanylate cyclase (sGC) stimulators.
Finland-based FIT Biotech developed a new vaccine for the treatment of human immunodeficiency virus (HIV).
The new vaccine will be tested in hundreds of HIV patients in a large clinical trial, which is scheduled to start towards the end of the first quarter of 2014.
The trial will evaluate the new vaccine's efficacy at lowering the viral load of current HIV patients, in combination with AIDS medication.