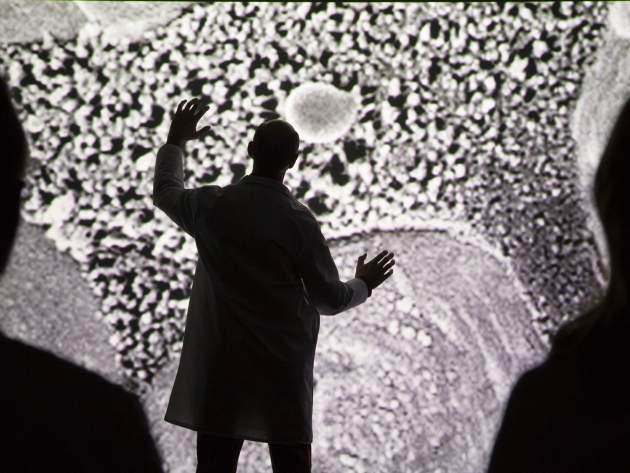 Over the last few years, the issue of drug prices has been rising ever higher on the agenda in the US. Prominent politicians, including erstwhile Democratic presidential hopeful and champion of American socialism Bernie Sanders, have campaigned hard to bring predatory pricing by pharma companies into the public eye, arguing for measures that will reduce healthcare costs for US patients, which are famously some of the highest in the world.
And while the powerful pharma lobby – led by industry association Pharmaceutical Research and Manufacturers of America (PhRMA) – has previously been able to rely on the support of Republican administrations in the pricing/innovation debate, President Donald Trump's tenure looks set to be a different story. Trump didn't mince words on the campaign trail last year or in the wake of his electoral victory, accusing the pharma sector of "getting away with murder" when charging the government for medicines.
Tide begins to turn on drug pricing
More recently, the administration has been reportedly considering how it could start addressing the issue, with or without congressional support. Government officials aren't being forthcoming about the shape any drug pricing reform would take – aversion to detail is becoming a running theme of the embattled new president – but it's clear that the tide is slowly beginning to turn on this debate.
This leaves PhRMA in a tricky position as politicians and the public continue to lose patience with pharma companies that have blatantly left patients at a disadvantage so they can pad their profit margins. "The real reason we're not liked is that we've used price increases to cover up the gaps in innovation," said Regeneron CEO Leonard Schleifer at a Forbes healthcare conference in December. "That's just a fact."
While it would be wrong to attribute the worst behaviour of pharma companies to the industry en masse, organisations such as PhRMA still face an uphill struggle in terms of public perception. When pharma companies engage in practices like buying treatments and then immediately jacking up prices without justification, "the rest of the pharma industry has trouble explaining that to the public," Tufts University School of Medicine's Ken Kaitin told Kaiser Health News in April
PhRMA takes action with new requirements for members
It appears the potential for a sea change in US drug pricing policy has not been lost on PhRMA, which has been taking proactive steps to revitalise the industry's image and shore up its position on the key talking points.
In May, the association unveiled a long-anticipated new set of requirements for its members. With immediate effect, PhRMA is stipulating that members must reinvest a three-year average of at least 10% of their global sales volume into research and development (R&D), as well as a three-year average total R&D spend of at least $200m a year.
The new requirements serve a central role in PhRMA's efforts to rebrand big pharma. The industry's keystone response to drug price concerns centres around the cost of drug discovery and developing new innovative treatments, and the policy change can be seen first as an exercise in putting its members' money where their mouths are, strengthening the core argument that high prices make risky innovation feasible.
"By putting in place new membership criteria, the board is sending a clear message that being a member of PhRMA means being committed to doing the time-intensive, scientifically sound research it takes to bring bold new advances in treatments and cures to patients," said PhRMA board chairman Joaquin Duato when the new rules were revealed.
PhRMA president and CEO Stephen J Ubl, meanwhile, noted that the association was aligning itself with firms that are "swinging for the fences" in medical discovery and expressed his hope that emerging biopharmaceutical companies, as they grow, "will choose to join PhRMA."
Out with the old, in with the new
As well as potentially bringing innovative prospective members into PhRMA's orbit, the new rules are pushing away companies that don't share the same values. While the majority of the association's members' R&D budgets are well in excess of the new criteria, with a PhRMA-wide average of 20% of revenue being funnelled into research, some members withdrew from the organisation before the change was even publicly announced.
Mallinckrodt Pharmaceuticals, which only joined PhRMA in January 2015, resigned from the trade organisation in early April. In a statement, the company noted that "the significant financial and time commitment required as a full PhRMA member outweighs its direct policy value to us at this time." Mallinckrodt might not have directly cited the new requirements as a reason for its departure, but given that the firm's R&D spend was less than 8% of its revenue in 2016, it's almost certain that the 10% R&D threshold played a significant part.
Mallinckrodt has exemplified some of the behaviours from which PhRMA is seeking to distance itself, first and foremost its alleged price-gouging after acquiring anti-inflammatory drug Acthar, whose list price has risen from around $40 a vial in 2001 to around $30,000 today. Similarly, Marathon Pharmaceuticals, which also withdrew from PhRMA before the membership criteria update, has been embroiled in controversy over the $89,000 price tag of its Duchenne muscular dystrophy treatment Emflaza, which was approved as an orphan drug by the US Food and Drug Administration (FDA) in February, but has been available in cheaper generic forms in Europe for years.
Giving pharma a human face
So at a stroke, PhRMA has been able to strengthen the innovation credentials of its R&D-intensive members while attracting research-focused organisations and pushing away those companies that aren't on board with the association's new image.
And the industry group is putting significant weight behind its new public face. In January, it announced a large new multi-year publicity campaign dubbed 'GoBoldly', complete with an opening TV advertisement featuring emotive images of patients and researchers, set to stirring strings and Dylan Thomas's immortal refrain: 'Rage, rage against the dying of the light'.
The campaign, for which PhRMA is promising to spend tens of millions of dollars of its members' dues, echoes some of the themes set out in comparable publicity material released by the likes of Pfizer and the Biotechnology Innovation Organization: the transformation of healthcare as a result of innovative research, and putting a human face on researchers' "perseverance and unwavering commitment to American patients for whom we all work," as Ubl put it in January. Follow-up advertising campaigns have featured personalised stories of the scientists working to advance new treatments and the patients affected by their breakthroughs.
Same old arguments on US drug prices
But are these elaborate publicity campaigns worth it, especially given the cost? Rehabilitating the pharma sector's public image, and to some extent resetting the conversation, is clearly important to PhRMA, which needs to build credibility to advance its stance on drug prices, which is essentially the same as it ever was.
Whatever momentum is built by the campaign – and the new membership criteria – will help legitimise the pharma lobby's efforts to address accessibility concerns while resisting attempts to fundamentally alter the current system of market-based drug pricing that is outside federal control and where discounts are negotiated with insurers and other payers.
In the last few months PhRMA has been engaged in a concerted effort to set the terms of the pricing debate, suggesting tweaks to the current system and shifting any blame to parties outside the industry. A June op-ed by Ubl emphasised the need to shift towards a more value-oriented approach in negotiations between pharma and payers.
"Our reimbursement system needs to evolve to better recognize and reward value," Ubl wrote. "Not all patients are alike, and they do not all benefit equally from each medicine. We need to make sure our payment system for medicines reflects these differences." The recent public communications of PhRMA as a whole are awash with think-pieces and case studies laying out "innovative payment models" that it argues could improve accessibility within the existing policy environment.
Industry innovation under threat
PhRMA has also been emphatic in its criticism of any prospective large-scale drug importation scheme (from Canada, for example), arguing that it compromises patient safety and supply chain integrity, as well as highlighting that it may be an ineffective way of bringing prices down.
The organisation is not shy about launching attacks on those it deems responsible for distorting the perception of drug costs and undermining innovation. In the last few weeks alone, PhRMA has criticised the insurance industry for "continuing to advance a false and misleading narrative about prescription medicine cost growth," singling out an infographic released by America's Health Insurance Plans, which PhRMA says omits payer discounts and making unfair comparisons. Foreign healthcare systems with state-mandated price controls have also come under fire, with a PhRMA editorial in May arguing that government price-setting of any kind threatens industry innovation by distorting market competition.
Setting new membership requirements that mandate a minimum R&D spend is undoubtedly a progressive move by PhRMA; it's a decision that will likely provide a direct future benefit to patients as well as boosting big pharma's public image. Nevertheless, the industry's critics will argue that the recent PR surge represents little more than a new lick of paint on a set of old ideas, and that PhRMA is making small changes in hopes of staving off a big one. As the US drug pricing debate builds towards critical mass, only time will tell if the American pharma business's most prominent advocate has positioned itself well enough to win the war of words.