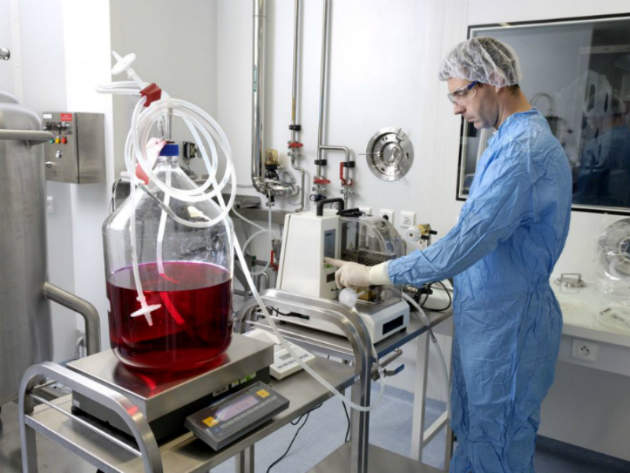 Adaptive clinical trials are becoming increasingly commonplace. Unlike traditional approaches to clinical trials – which lock in the study's design from the outset – an adaptive design allows researchers to adjust their approach along the way. For instance, they might be able to change the size of the cohort or the dosing protocol, or home in on a particular patient population.
In principle, this allows pharma companies to save time and money, expediting the passage of the drug to the patient. Scott Gottlieb, the new head of the US Food and Drug Administration (FDA), has suggested he will promote wider use of adaptive design features throughout the industry, no doubt prompted by the political momentum to speed up drug development timeframes.
Complex protocols
"At a time when R&D costs are climbing, and the ROI on research is diminishing, fixed protocol designs are becoming more inefficient," explains Wade Wirta, managing director of Medidata Balance. "Adaptive trials allow you to make changes in the trial as it's ongoing, so rather than having a fixed endpoint you are able to analyse the data that's being collected and make adjustments."
However, adaptive trial protocols are generally more complex than fixed ones, and pharma companies taking this approach may run into unforeseen issues along the way. They are likely to require new infrastructure and a corresponding change in mind-set, along with a far more nimble supply chain.
"Adaptive trial protocols are generally more complex than fixed ones."
It's a situation that Medidata, as a clinical trials optimisation company, knows only too well. Recently, the company teamed up with biopharmaceutical company TESARO to develop new features for its Medidata Balance tool. The partnership, which was named 'clinical partnership of the year' at the second annual Clinical and Research Excellence (CARE) Awards, enabled Medidata to target its solution specifically towards adaptive trials.
"Our partnership with TESARO allowed us to couple cutting edge technology with innovative trial designs," says Wirta. "We think these types of partnership are critical for the industry as a whole."
Centralising data
Medidata Balance, which forms part of the Medidata Clinical Cloud, was first released in 2010, but has evolved substantially since. A randomisation and trial supply management (RTSM) tool, it is the only fully configurable solution of its kind in the industry. It is also fully integrated with Medidata Rave, Medidata's electronic data capture (EDC), management and reporting system.
"It's a very robust flexible tool that continues to adapt to address the challenges our industry faces in clinical development," says Wirta. "One primary difference around Balance, compared to other systems of its kind, is that it's a pre-validated, parameter-driven, SaaS-based platform which reduces the timeline significantly in each protocol."
By treating RTSM and EDC processes as connected, Medidata allows its users to create a single, centralised source of data.
"This provides advantages like reducing data reconciliation costs between EDC and RTSM, meaning you no longer need to manage multiple databases. We found it decreases the data entry time by 35%," says Wirta.
It also offers flexible deployment models, meaning studies can change their protocol without having to pay extra for new pieces of functionality. This is ideally suited to the demanding requirements of adaptive trials, which by nature cannot be planned too rigidly from the outset.
Pooling inventory
The latest feature, developed in conjunction with TESARO, is a special functionality enabling users to pool clinical supply inventory across multiple trials at the same research site. According to TESARO, this has led to 39% less packaging waste, as well as a 34% reduction in shipping costs on the trials in question.
"In a pooling scenario you have the same drug being shared across multiple protocols, which leads to significant reductions in packing costs, shipping costs and really overall drug supply costs," says Wirta. "This approach also provides flexibility and agility to the clinical supply chain. It gives you a full supply to run a set of protocols, rather than needing a steady set of supply on a protocol by protocol basis."
"Together, we pioneered a collaborative cross functional product development process."
It is easy to see, then, why the feature might be so useful for adaptive trials, which often have several arms of a study underway at the same time. In this regard, TESARO's input was crucial.
"TESARO focuses on discovering new transformative oncology therapies and supportive care, and it conducts a number of adaptive trials," says Wirta. "Together, we pioneered a collaborative cross functional product development process, working with TESARO on the user interface and the ease of use. We wanted to make sure it was going to be effectively utilised at the site for these sets of trials."
Future possibilities
TESARO is not the only company likely to benefit. Announcing the winner, the CARE award judges remarked that the product has the potential to be adopted by many more organisations.
Already, Medidata has clients across all industry segments, ranging from large pharma to small biotech. Since the vast majority of clinical trials require an RTSM solution, many companies utilise Balance as part of their technology baseline.
As adaptive trials become more prevalent, it seems probable that many more clients will take an interest in the pooling feature, along with the other aspects of Balance that are specifically geared towards flexibility.
"Balance has a feature called Edit Live Design, and what that allows is what the title describes," says Wirta. "Once there's a change required in the study or the protocol, it normally requires time, cost and revalidation of the system. But Edit Live Design allows you to make the change through the system itself. We plan to continue to invest in Edit Live Design, and get to the point where we can change any feature of the trial through this feature. We think it's an important part of how Balance will support adaptive trials in the future."
Over the next few years, Medidata plans to make further tweaks to the software, predominantly in the form of value added features that improve drug supply planning and forecasting capability. These will come in useful not just at the beginning of the trial, but also as the trial is ongoing.
It cannot do this alone, however. As clinical research models become more complex, it seems clear that software providers and pharma companies will need to work together on the solutions that best serve the industry.
"The latest functionality of Balance is reflective of the type of partnership we have with our clients," says Wirta. "They help us develop the features, and we help them expedite their clinical development plans. We really see this model as essential in targeting our industry's challenges, and providing innovative therapies to help save patients' lives."