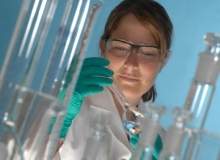 "Solidarity and the fair distribution of resources are two key principles inherent to healthcare systems," said Androulla Vassiliou, then European Commissioner for Health, at a pharmaceutical conference in late 2008. "Yet these principles do not always today translate into universal access to health care. There remain significant unmet healthcare needs, not only within the EU, but even more dramatically, worldwide."
Seven years later, it's no surprise that there are still many clinical needs that aren't being adequately addressed by healthcare systems and the pharmaceutical sector. Closing these gaps is widely recognised as a long-term collective goal, but a combination of an evolving global health situation, complex geopolitical issues and the profit-making priorities of the private pharmaceutical sector makes the road to better healthcare provision a long one, with many detours and traffic jams.
Many of the issues surrounding worldwide healthcare access can be addressed by the slow march of economic and societal progress, especially as developing economies grow and develop fuller and more inclusive health and welfare systems and devote more resources to public prevention programmes. However, there are many conditions that are becoming increasingly problematic across the world and require a dramatic improvement in treatment options. This is where the pharmaceutical industry – hopefully backed by supportive government policy and incentives – needs to play its role.
The entries below are drawn from the World Health Organization's (WHO) Priority Medicines for Europe and the World Report, which was updated in 2013 to inform the European Union's Horizon 2020 framework programmes for research and development.
Osteoarthritis: the search for biomarkers
Osteoarthritis (OA) is a chronic long-term disease that causes joint stiffness and impairs movement due to cartilage deterioration. It is a painful condition that is prevalent in older people, with an estimated 10-15% of the global adult population over the age of 60 affected by OA to some degree. And the problem is becoming more prominent and widespread as populations begin to age. According to the UN, over 60s will represent 20% of the world's population by 2050, meaning that there will be around 130 million OA sufferers by that time, 40 million of whom will be severely disabled by the disease.
"According to the UN, over 60s will represent 20% of the world's population by 2050."
One of the major priorities to improve outcomes for OA sufferers is the identification of biomarkers that will help pharma companies develop effective treatments for the condition. Discovering OA biomarkers is being pushed hard by the Foundation for the National Institutes of Health, which established an OA biomarkers consortium to bring together efforts in the area. In the meantime, biotechnology companies continue to work on new therapies and palliative measures, including Symic, which in December 2015 announced new patent protection for SB-061, a compound that mimics the protective proteoglycan, aggrecan, to reduce cartilage degradation and pain in OA patients.
Diabetes: a busy development landscape
Diabetes is already a prime public health concern for countries the world over, and the prevalence of the metabolic disease is only growing with time. Growing obesity rates, longer life expectancies and urbanisation all feed into the disease's growth, with around five million deaths from diabetes or diabetes-related illness recorded in 2012. The WHO priority medicines report notes that diabetes incidence is projected to rise dramatically at an annual growth rate of around 2.7%, with developing countries severely affected – 42% of the projected increase is expected in India and China alone.
High rates of diabetes have become the status quo for developed and developing countries alike, making the treatment of the disease a massive market for the pharma sector. As a result there is no shortage of development activity in the industry. In September, Boehringer Ingelheim and Eli Lilly revealed impressive results achieved by their new type 2 diabetes drug Jardiance (empaglifozin), which has become the only diabetes medication proven to show a significant (38%) reduction in cardiovascular death when added to standard of care in diabetes patients with high risk of cardiovascular events, as well as reducing the danger of non-fatal heart attack and non-fatal stroke.
Given that type 2 diabetes, which is closely linked to obesity and other lifestyle factors, accounts for a large majority of diabetes cases, better standards of treatment will undoubtedly save many lives, but wider education on the dangers of diabetes and preventative measures is key to reversing this dangerous growth trend. This will require the political will to fund public information and education campaigns on diabetes, as well as a better understanding of the epidemiology of the disease.
Dementia: can it be slowed or stopped?
Dementia comes in several common forms, by far the most common of which is Alzheimer's disease. These neurodegenerative syndromes, which are usually chronic or progressive in nature, are expected to affect more than 115 million people worldwide by 2050, compared to approximately 35 million sufferers in 2010. Europe has a particularly high prevalence of dementia, with ten million cases recorded in 2010 and rising incidence expected in coming decades, although it is a growing issue almost everywhere.
Due to the need for round-the-clock care and often placement in nursing homes, the cost of caring for patients with dementia, which cannot currently be cured or halted in its progression, is enormous. In the UK, a 2007 report commissioned by the Alzheimer's Research Trust (now Alzheimer's Research UK) pegged the societal costs of dementia at £23bn, more than cancer, heart disease and stroke combined.
"As with osteoarthritis, the emergence of validated biomarkers will be a vital step in allowing earlier diagnosis."
As a result, the need for more effective therapies to slow the progression of dementia, or delay its onset, is great. But the development and clinical trial process has proven extremely difficult, with a host of false dawns in the past few decades. As with osteoarthritis, the emergence of validated biomarkers will be a vital step in allowing earlier diagnosis and giving drug developers a chance to find out if treatments are more effective before the symptoms of dementia take hold in earnest.
Although the extreme financial uncertainty of formulating therapies to combat dementia is a powerful disincentive to drug developers, public and private research organisations are laying the groundwork for a breakthrough, but many years are likely to pass before that happens. Potential treatments being studied include a much-tested Chinese herbal remedy called Sailuotong, which could reduce dementia's impact on cognitive functions and is being trialled in Australia, while South Korean researchers have identified a molecule, EPPS, which has been shown to clear dementia-causing amyloid plaques from the brains of mice, although human trials are still years away.
Antimicrobial resistance: a global threat
The 2004 edition of the WHO priority medicines report highlighted the global public health threat posed by antimicrobial resistance (AMR). "We are witnessing the emergence of drug resistance along with a decline in the discovery of new antibacterials," the report read. "As a result, we are facing the possibility of a future without effective antibiotics."
Today the threat is just as serious, with hospital-acquired antibiotic infections a major issue and multi-drug resistant strains of dangerous infectious diseases such as tuberculosis wreaking havoc on health systems and patients' lives. The world has started to wake up to the danger of AMR; regional, national and international surveillance programmes have been established and there is a greater focus on improving antibiotic prescribing practices to mitigate the problem. Large research coalitions – such as the UK's AMR 'war cabinet' that was launched in July 2014, bringing together all seven of the country's research councils for the first time – are now turning their attention to tackling the issue from a host of different angles.
In terms of new antibiotic development in the pharma industry, the news is less rosy. The high investment needed to develop new antibiotic classes, not to mention the extreme technical difficulty, has led to stagnation in this area. However, smaller biotech companies that are agile enough to take on the risk are driving innovation in the antibiotics space, and there is evidence that they are starting to bring Big Pharma with them, as recent moves in the area by the likes of Merck and Roche demonstrate. Alternative approaches, such as using nanotechnology to attack resistant bacteria physically rather than chemically, are being added to a varied arsenal that is finally starting to respond to one of the most serious health risks the world has seen in generations.