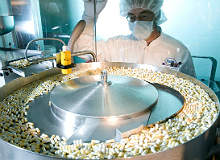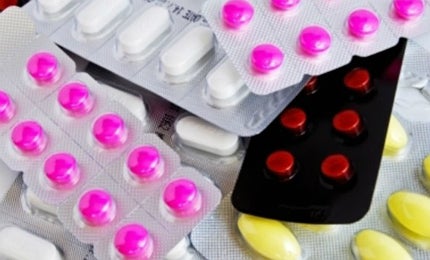 The ongoing issue of drug shortages in the developed world is a complex one, with varied causes and effects.
Depending on the cost, quality or age of the drugs in question, manufacturers (patent or generic) and / or legislators (with differing policies) may decide to withdraw certain drugs from the market.
For whatever reason, there may only be one supplier of a particular drug within a particular country, and this drug could be difficult to produce due to a lack of investment or a dwindling supply of active ingredients. And the issue becomes more complicated.
The solutions to this problem also vary depending on the root cause. But the one thing that's constant is the result of these drug shortages – patients' lives are at risk.
Disruptions in the supply chain
In many cases, shortages are caused by disruptions in the supply chain, meaning manufacturers withdraw from the market unexpectedly or in a way that means other manufacturers are not able to replace the volume that's been lost.
"A limited supply of active pharmaceutical ingredients may also lead manufactures to stop the production of certain drugs."
"This happens every day," explains IMS Institute for Health Informatics executive director Murray Aitken. "In every company in this industry, they are making decisions about production and business portfolio and market portfolio. And sometimes those decisions result in companies deciding not to be a participant in some segments of the market. If a lot of those companies decide that at the same time then we are going to have shortages in production."
A manufacturer may choose to discontinue the supply of a drug for various reasons. New treatments and therapies coming to the market may mean that some older drugs become redundant.
Andy Gray, senior lecturer in the Division of Pharmacology at the University of KwaZulu-Natal says: "As new off-patent products become available for generic manufacturers, they may decide to abandon older products because of limited manufacturing capacity and the increased return on investment possible from new generic launches."
A limited supply of active pharmaceutical ingredients may also lead manufactures to stop the production of certain drugs. In September, Danish drug maker Lundbeck announced that it will stop the supply of its leukaemia drug Elspar (asparaginase) because it was unable to get hold of enough API.
In a letter to US healthcare providers, Lundbeck's vice president of supply chain management said: "Despite our diligent efforts, we have continued to experience periodic supply interruptions which have often required short-term product allocations."
The company described the drug as a very old biological product and difficult to manufacture, adding that recent development activities have led the firm to the conclusion that securing future long-term sourcing for the active substance and the drug product would require "additional investment" and "significant changes" to underlying processes and specifications.
Lundbeck also noted that other forms of asparaginase are currently available in the market.
But the shortages aren't just affecting Big Pharma. On the contrary, 80% of products in short supply in the US are generic injectables, according to a report published in November 2011 by the IMS Institute. These particular shortages could be caused by difficulties in manufacturing and limited funding.
PA Consulting Group life sciences and healthcare expert Andrew Partis says: "It is telling that so much of the shortage reporting has been around generic products. There is no reason why a generic should be more prone to supply interruptions than a proprietary product, but one is tempted to wonder whether the lower margins in generic manufacturing do lead to a lack of investment in products that could be interpreted as lower quality."
Legislation and drug shortages
The IMS Institute report showed that many drugs on the US drug shortage list have only one or two suppliers, making the situation all the more difficult to resolve.
"New treatments and therapies coming to the market may mean that some older drugs become redundant."
The use of "sole supplier" contracts is also a problem in Canada, according to Canadian Pharmacists Association director of government affairs Jeff Morrison.
"Large purchasing groups tend to rely on one or two suppliers for cost reasons – they can achieve greater savings if they can buy from only one or two manufacturers. Certain generics are also specialized enough that it is not viable to have multiple producers," Morrison says.
In comparison, the UK National Health Service (NHS) sometimes pays more than it has to for pharmaceutical and non-pharmaceutical products by adopting a strategy of dual sourcing wherever it makes sense.
"The result is that the NHS is arguably less likely to run out of stock than a healthcare provider which single-sources at the lowest available price and switches whenever that price changes," says Partis.
Some government-funded health services, particularly Canada's, have also been known to put pressure on manufacturers to lower the prices of their products, but this action can lead to undesirable consequences.
"There's an open question as to whether the efforts by payers to find ever lower cost suppliers of pharmaceuticals might be inadvertently triggering a decline in the profitability margins that at some point crosses a line and causes individual companies to withdraw from a particular market," explains Aitken. "This can be an unintended consequence of payers looking to constrain their increasing spending on pharmaceuticals."
Regulatory issues have come to the fore of late, with a number of facilities having been cited for failures to comply with the current regulations as they are interpreted and enforced by regulators.
Parallel trade
In Europe, there are a large number of players who are looking for opportunities caused by changes in exchange rates, availability of supply and differential pricing that in some cases may cause temporary shortages.
"Some government-funded health services, particularly Canada's, have been known to put pressure on manufacturers to lower their prices."
Aitken says: "As currencies fluctuate and prices change, we can see the volume of parallel trade rising and falling and flowing in different directions."
The global financial crisis is also causing some pharmaceutical giants to put a halt to trading with certain countries.
In June, Swiss company Roche, one of the world's largest manufactures of anticancer drugs, tightened its conditions of trading with Greece, owing to its large outstanding debts, according to a report published in the British Medical Journal.
The company imposed similar conditions on 12 Spanish hospitals and 23 Portuguese hospitals in 2011 because of delayed payments.
Italy's health minister, Renato Balduzzi, had asked the European Commission to tackle the shortage of anticancer drugs affecting Union countries as a result of austerity measures, but European health commissioner John Dalli said that healthcare was the responsibility of member states, which would not countenance any interference.
Drug shortages: possible solutions
With so many overlapping causes for drug shortages, how can manufacturers, legislators and regulators attempt to better manage the supply chain to make sure all patients receive the treatment they need?
"One of the key strategies must be to avoid procurement methods that make it difficult to maintain multiple suppliers in the same market," says Gray. "This involves avoiding competitive bidding contracts that reward only one supplier."
Morrison calls for greater communication between governments and manufacturers to identify early on which drugs will be in short supply, and to work with other manufacturers to make up known shortfalls.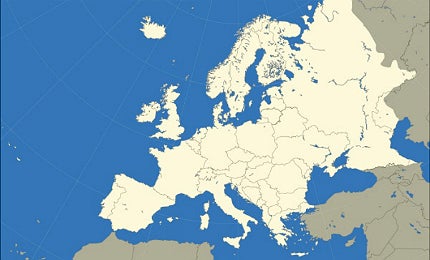 European health commissioner John Dalli said that healthcare was the responsibility of member states
---
"Governments also have the ability to expedite imports of drugs from other countries when domestic supplies are insufficient," Morrison adds.
Aitken says that the way in which manufactures make their decision to withdraw from the market needs to be better understood by their customers, adding that there needs to be a "much clearer understanding of the economics of drug manufacturing" among payers.
PA Consulting life sciences and healthcare expert Malcolm Horsley seconds that argument and adds that if a certain volume of product is needed, those that buy it would be wise to consider whether they are able to give a long-term contractual volume guarantee, thus dramatically improving demand signalling.
"This allows the manufacturers not just to be certain of making any investments in quality that might be appropriate, but also to enter into contracts or other deals with secondary suppliers to de-risk the situation for everyone. This is not always the cheapest option but in some cases it may be more reliable."
---
Related content
---
Pharmaceutical manufacturing expansion in recent years has focused on India and China but other nations, such as South Korea, Mexico, the Ukraine, Israel and Taiwan, are gaining.
Widespread drug shortages have been rippling through the United States for more than a decade, but the driest of the drug spells has been seen during the past two years.
Pill popping and injections are routine but could a wirelessly controlled microchip change drug delivery forever?
---