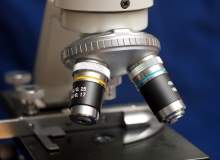 In response to the decline in new drug approval in the last year, the number of collaborations between large pharmaceutical companies and academic research institutions, mostly universities, has gone up over the last few years.
"The number of collaborations between large pharmaceutical companies and academic research institutions, mostly universities, has gone up over the last few years."
Faced with record lows in drug approvals due to late-stage failures and a lack of innovation in the research pipeline, the big pharmaceutical companies have started to realise that a change in strategy is necessary to maintain profit margins and ensure that they remain competitive.
A recent Biotechnology Industry Organization and BioMedTracker study has shown that the rate of success from Phase I to Food and Drug Administration (FDA) approval for drugs stood at around 9% from 2007-2010, lower than the previous estimates for earlier years.
This trend is corroborated in a recent study from the Centre for Medicines Research International, which notes that approvals for Phase III drugs have decreased to around 50% recently. Thomson Reuters Life Science Consulting has estimated that two-thirds of failures between 2007 and 2010 were due to efficacy issues, while around 20% were due to safety issues.
All of this is set against the backdrop of decreased R&D spending from major companies such as GlaxoSmithKline (GSK) and Pfizer and a series of looming patent expiries in the near future (the so called 'patent cliff'). In light of this, discovering a new business model has become an important issue.
Partnering with academia in order to enhance the quality of research while also decreasing the research and development (R&D) budget is being seen as one very promising avenue. While not a new idea, increasing numbers of deals of this nature have been seen over recent years, with companies both large and smaller getting involved.
For academia, the benefits lie in access to resources and funding, as well as providing a way of getting molecules out of the laboratory and into medical use.
Using detailed research from GlobalData's Increasing Collaboration Between Big Pharma and Academia to Counter R&D, Patent and Approval Issues in the Industry report, we find out exactly why more of these collaborations are expected in the future.
Overview of collaborations
New collaboration strategies are being tested far and wide, including trying to gain a foothold in as-yet untapped emerging markets such as Brazil, Russia, India and China (BRIC).
"New collaboration strategies are being tested far and wide, including trying to gain a foothold in as-yet untapped emerging markets."
Evidence of this can be seen in GSK's shift from the US to emerging markets in terms of its sales force, which it says has decreased by almost half in the US and increased from 8,500 to 13,000 in emerging markets over the last few years.
In addition, companies may aim to develop therapeutics for rare diseases that have low patient bases but the potential for highly priced drugs in under-served and overlooked markets, which are therefore lacking in competition.
Research collaborations tie into this nicely as many rare diseases are poorly researched and understood, meaning there is a lot of work to be done in R&D. However, focusing on novel molecule development in general is important, and can be achieved through the formation of these alliances with research groups in academia to concentrate on early-stage molecule development.
It has been noted by Nature journal that the high failure rate for therapeutics in the oncology sector may be linked to companies trying to use drugs approved for certain tumor types in other types of cancer without any hard evidence of suitability.
In addition, companies may be pushing through drugs with only slight efficacy data at Phase II because of the serious need for new molecules, which makes them more likely to fail.
Better R&D in the early stages of development should counter this, allowing companies to bring through only genuinely promising molecules with good efficacy data, therefore limiting the waste of resources.
Factors behind the increasing trend towards collaboration:
The increasing number of drug failures in the late stage pipeline requires new ways of working.
The number of approvals for drugs hit a record low in 2010. In addition, several high profile molecules that had shown promise failed in the late stage of development, which was a blow to the companies involved, who had invested significant time, resources and therefore expense into the development of these molecules.
By joining with academia and focusing on the early stages of development, companies are attempting to make sure the drugs they develop are sound, use the expertise of experienced researchers and will have the most innovative mechanisms of action.
Enhancing early-stage drug discovery will increase innovation
By beginning with basic research from the start and building up from there, the chances of identifying and developing novel therapeutics with innovative mechanisms of action are enhanced.
The research done in academic institutes is particularly good for the basic underlying scientific development that should later translate into successful molecules in clinical trials. Bringing together expertise and resources at this early stage can ensure the best possible outcome is achieved, rather than taking molecules which are in the later stages and trying to fit them to a particular indication and risking more in the hope that they are successful.
Academic institutions can compensate for budget cuts
Academic institutions face increasingly tight budgets due to funding cuts from overstretched governments, and the contribution in terms of funding and technology from pharmaceutical companies can be beneficial to departments that are limited in their ability to afford cutting-edge research tools.
Once a drug has been developed it is generally then prohibitively expensive to get a drug to market, due to the need to conduct clinical trials and deal with manufacture, sales and distribution.
As such, the relationship is two-way in terms of budgetary benefits for both industry and academia, and these collaborations are increasingly attractive for both.
Deals history
– In March 2011, GSK and AstraZeneca entered into a joint venture with the University of Manchester to set up the Manchester Collaborative Centre for Inflammation Research (MCCIR). Under this agreement, each partner will contribute $5m over a three-year period.
The aims will be set jointly by the three collaborators and the combination of expertise from the university and resources from the industry partners will facilitate the development of innovative biomedical research and its successful translation into a medically usable drug, which is often where the process falls down for academic research organizations.
– In April 2011, Sanofi formed a partnership with Stanford University to fund five research programmes a year and aid the development of new molecules. There is likely to be a movement of scientists from one partner to the other and vice versa to facilitate integration and cooperation.
Sanofiaventis will also fund a forum for the discussion of research once a year, so that the information, knowledge and perspectives being gained can be distributed throughout all people involved.
– In February 2010, Sanofi also formed a partnership with AVIESAN, the French Life Sciences and Healthcare Alliance, which is made up of the National Institute of Health, the National Centre for Scientific Research and Medical Research and the Institut Pasteur, among others.
This is a wide ranging collaboration, in which up to €50m will be provided for research into various disease areas.
– Pfizer has been particularly prolific when it comes to forming partnerships with academic institutions. In June 2011 it made agreements with eight research institutions in Boston, in which the scientists from the academic side are expected to be involved not only in the molecule development, but also the first clinical studies in humans.
Pfizer is investing $100m over five years in its third Center for Therapeutic innovation, which will gather scientists from the eight universities, and is expecting the time required to get the molecules to market to decrease by five to six years.
– In Japan, Eisai, among others, also has links with academia. In March 2010 it formed an alliance with the John Hopkins Brain Science Institute and its NeuroTranslational Program to develop small-molecule glutamate carboxypeptidase II (GCPII) inhibitors, using Eisai's technology.
It also has other partnerships with academic institutes in addition to this one.
There are countless examples that could be cited here, these are just a small sample of the overall amount.
For details on the full GlobalData report, click here.
GlobalData is an industry analysis specialist company providing business information products and services. Its highly qualified team of analysts, researchers and solution consultants use proprietary data sources and various tools and techniques to gather, analyse and represent the latest and the most reliable information essential for businesses to sustain a competitive edge.