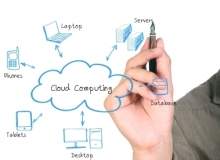 For a long time, pharmaceutical researchers have been weighed down with excessive amounts of data, data which has the ability to clog up and slow down computers, slow productivity, reduce the number of new drugs being brought to the market and, inevitably, promote poor returns on research investment.
Storing this information, built up from years of clinical trials and drug discovery processes, is a hefty task for any workforce. To put this into perspective, a single run of a High Throughput Screener (HTS) can generate as much as a terabyte of data, which is often discarded and buried in company portfolios.
Pharma firms need something that will allow them to offload some of their drug discovery capabilities and workloads, eliminating the need for large data centres and high-performance computing.
Enter cloud computing. Just like electricity, cloud computing offers companies virtually unlimited computing resources on tap, over an external network, enabling them to use storage and computing power without worrying about what's happening internally.
Using the cloud to speed up and cut costs
"Pharmaceutical R&D looked set for a downfall last year as disappointing productivity rates prompted the first-ever cuts to research spending."
Pharmaceutical R&D looked set for a downfall last year as disappointing productivity rates prompted the first-ever cuts to research spending.
According to the 2011 Pharmaceutical R&D Factbook compiled by Thomson Reuters, research investment by drug companies, accounting for 80% of the industry's total R&D, has increased by more than 50% since 2000, but output of new medicines has actually plummeted.
How well do you really know your competitors?
Access the most comprehensive Company Profiles on the market, powered by GlobalData. Save hours of research. Gain competitive edge.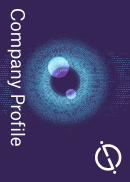 Company Profile – free sample
Thank you!
Your download email will arrive shortly
Not ready to buy yet? Download a free sample
We are confident about the unique quality of our Company Profiles. However, we want you to make the most beneficial decision for your business, so we offer a free sample that you can download by submitting the below form
By GlobalData
This led to drug firms, such as Pfizer and Novartis, to substantially reduce their manufacturing operations.
When it comes to pharmaceutical R&D, time is money. If there are productivity challenges, pharmaceutical firms need to streamline and speed up their drug discovery processes. One way of doing this is to outsource computing capacity to contractual organisations like Microsoft, Amazon or Google
.
Eli Lilly used Amazon's Elastic Compute Cloud (EC2) to do just that, as Dave Powers, the company's associate information consultant for discovery IT, explained to Chemical Engineering news, "We were recently able to launch a 64-machine cluster computer working on bioinformatics sequence information, complete the work, and shut it down in 20 minutes. It cost $6.40.
"To do that internally – to go from nothing to getting a 64-machine cluster installed and qualified – is a 12-week process," Powers added.
Roche has also demonstrated the viability of cloud computing in pharmaceutical R&D, says company spokesperson Silvia Dobry, "We have used cloud-hosting for temporary test environments to evaluate systems, without the need to host internally and enabling the supplier or collaborator to manage easily during the test period. At the end of the evaluation the system is simply dropped with no ongoing cost implications.
"The real data explosion is coming with the NGS data explosion and we expect to have to leverage data that are stored in the cloud as well as within our own internal high-performance computing environment," Dobry adds.
Roche hasn't taken advantage of cloud computing services for virtual screening, as it lags far behind its high-performance computing in tests such as protein folding. But when it comes to handling with an unlimited number of users, however, Roche believes cloud computing has potential.
"Hundreds or thousands of servers can be up and running in under an hour, and scaled down just as quickly, with us only paying for the time we actually use," Dobry says.
Share and share alike
What cloud solutions can also do is allow companies to make to make data and information broadly available to their scientists and researchers.
"These solutions make it easier for pharmaceutical firms to set up websites and share their collaborative research."
Further, these solutions make it easier for pharmaceutical firms to set up websites and share their collaborative research.
Microsoft worldwide managing director for life sciences Andrea McGonigle says, "Pharmaceutical companies are working together ever more frequently on co-developed and co-marketed drugs – and doing so using our solutions."
Microsoft offers several cloud solutions, including SharePoint, and Azure Virtual Machine Role, which allows organisations to take their own Windows Server 2008 R2 images and have them available as a cloud service.
McGonigle believes that moving workloads into the cloud enables drug manufacturers to have better access to ever greater and richer amounts of data, resulting in discoveries that were not possible years earlier.
"It comes down to a few essential questions: do you have your next blockbuster in your discarded portfolio, but don't know it exists because the data is buried? Will making that data more broadly available to your scientists, enabled by cloud services, result in a deeper understanding of your data, ending up in new therapies that weren't otherwise possible? That's what we at Microsoft believe," McGonigle adds.
The challenges of cloud computing
Pharmaceutical companies have seen the benefits of sharing data over a virtual network, but when it comes to storing information on a cloud, they are far more reluctant.
The risk of a data breach is a looming problem for any company, but particularly for pharmaceutical firms who handle extremely sensitive information.
Dobry explains, "Data security is certainly a concern that we are very diligent over, particularly if large internet protocol is potentially at risk."
Drug companies need to know that they can trust their service provider to make sure their data is secure.
"Drug companies need to know that they can trust their service provider to make sure their data is secure."
Microsoft believes that most drug companies know that it has put rigorous security standards into place in its data centres, and publicises those efforts to its customers.
But, while McGonigle assures pharmaceutical firms that they shouldn't be concerned about security, she understands that the biggest challenge faced by these firms is regulatory compliance.
"Drug companies and their cloud vendors need to think about the definition of regulatory compliance and the regulations themselves. Each FDA [US Food and Drug Administration] and EUDRA [European Union Drug Regulatory Authorities] regulated company has QA staff, often with each staff member taking a different view of the given regulations," McGonigle says.
"And then there are the regulations themselves: 21 CFR Part 11, GxP, GAMP5, HIPAA, etc. Each regulation has its own requirements and frequently its own interpretation, often within the same company."
So how can pharmaceutical companies overcome this challenge? "Education," says McGonigle. "Education on what the cloud vendor has done to qualify the platform. Validation to the specific regulation is up to the implementing party, but the cloud vendor needs to provide sufficient qualification documentation (or attestations to qualification) that would enable a pharmaceutical company to utilise the cloud platform for a given regulated workload.
"A second area is for the drug company to consider their processes and procedures and how they will change in a cloud computing environment, specifically for regulatory compliant applications. Will this make regulatory compliance simpler? Our assertion is that it will, but that is up to each individual company to decide."