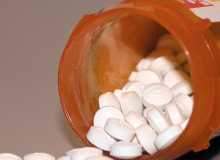 The arrival of the much dreaded patent cliff, which has been haunting the global pharmaceutical for years, is finally here. Twenty drugs, including Pfizer's cholesterol-lowering atorvastatin Lipitor, Bristol-Myers Sanofi's blockbuster blood thinner Plavix, Eli Lilly's atypical antipsychotic Zyprexa and Takeda's diabetes medication Actos will become generic drugs in the years ahead.
"It's critical that all traditional pharma companies go through a conscious process to evaluate generics as part of their brand strategy."
Between 2011 and 2016, the world's best-selling drugs, with about $255bn in global annual sales, are set to go off patent, as recent data from London-based research firm EvaluatePharma has revealed.
Once the blockbusters lose their patent protection, lower-price generics are expected to decimate as much as 90% of the sales of innovator companies.
But while consumers and companies provide health benefits could gain from the substantial slashes in costs, big pharma has to look at new ways and strategies to fill the gap; instead of relying on traditional patent blockbuster models, big industry players will have to embrace the generic market model as an increasingly important part of the overall pharmaceutical lifecycle.
The fall of the blockbusters
In 2010, around 130 blockbuster drugs represented 34% of the sales accumulated by the global pharma industry, accounting for $295bn of the $860bn in worldwide sales, according to figures by IBISWorld.
The drugs themselves are taken by millions of patients every day. Pfizer's Lipitor, which is set to go off-patent in November 2011, is taken by around 4.3 millions Americans alone, and accounted with $10.8bn in sales for 15.8% of the total revenue.
Plavix, the most prescribed anti-clot or blood thinner for preventing heart attack or strokes, claims the title of the second bestselling drug in the world with $9.4bn in global sales in 2010.
From May 2012, the generic clopidogrel will be allowed on the market, followed by generic versions of other big-selling drugs for blood pressure, asthma, diabetes, depression, high triglycerides, HIV, schizophrenia and bipolar disorder, creating a new world pharmaceutical order.
Deloitte US Life Sciences Leader vice chairman Terry Hisey said: "The expiration of blockbuster drugs in the pharmaceutical industry is both a threat and an opportunity for the innovator companies. Big pharma will lose market exclusivity on their products, which is going to result in a sharp price fall-off and loss of revenue."
The new price-point for the products however is also an opportunity, says Hisey. "The innovator companies have a well-established brand and product and there is an opportunity to leverage that, to expand into other markets and to continue to do a certain level of promotion. Even though it's off-patent it's got a clear clinical history and a well-known track record with people," he says.
Moving into generics
Although the generic industry is believed to benefit in the short term, it will also see a slowdown in revenue growth after 2016 because fewer blockbusters will be coming off patent for them to replicate. All the same, big pharma has realised that co-existence with generics will be the only solution in the years to come and that a generic version of their off-patent medication is the only way to success.
According to Hisey, even established companies must take advantage of the tremendous opportunity to move into generics. He believes innovator companies have to either fully capitalise the end of life of a product in the post-patent expiration period or to enter a number of emerging markets around the world, where generic products often can help to penetrate a segment and establish a market share.
"The expected flood of generic drugs, which typically cost 20%-80% less than brand names, will help to save patients a small fortune."
"It's critical that all the traditional pharma companies go through a conscious process to evaluate generics as part of their brand strategy, as part of their product portfolio and as part of their go-to-market strategy," he said.
"The ones that don't do that are potentially putting themselves into a disadvantaged position and miss out on significant opportunities."
The world's biggest drug company, Pfizer has been planning Lipitor's loss of exclusivity at a corporate, portfolio and branded level for several years. "Drawing on our years of experience manufacturing Lipitor, after its loss of exclusivity Pfizer will continue to offer branded Lipitor and manufacture generic atorvastatin," said spokesperson Raul Damas.
"As a result, more patients will have access to Lipitor with fewer barriers than ever before.
"Lipitor and its landmark clinical trial programme helped revolutionise the way cardiovascular disease is treated through its impact on treatment guidelines. Now it is helping to drive our business performance in the generics and emerging markets," he said.
"Pfizer's established products business unit will continue to support the Lipitor brand in some markets where appropriate and capture share in the generic market in other markets."
Reduced research and development
As a third consequence of the patent cliff, Terry Hisey names the significant loss of revenue, which translates to a significant loss of margin dollars. Therefore, companies will no longer have the necessary means to reinvest in research and development in new products and therapy areas.
"With products going off patent and not being replaced by other innovative products that are able to drive the same level of revenue and the same level of margin revenue, I get concerned about the industry's ability to invest in R&D," Hisey said.
"We're going to see scores of products that have the potential to improve the quality of life, and in effect save lives that will not make it to market because of the lack of available investment funds," he continued, saying that companies are going to focus much more on development and leave basic discovery in the hands of academics and governmental institutions.
Hisey believes relying on one or two blockbuster drugs will not be enough in the years to come. "Companies have to recognise that their portfolio needs to be a combination of products that have the potential to be blockbusters but also it is important to have products that can become nichebusters. They will have to produce drugs that address smaller patient populations, rare disorders and diseases. In general, companies are relying less and less on the traditional patent blockbuster model and I think that's going to prove to serve them well."
A shift in the business strategies of major companies has already started taking place. Eli Lilly, manufacturer of the antipsychotic Zyprexa, which is set to go off patent in October, says it will remain committed to exploring new treatment options for neurological conditions but has also proactively prepared for the patent expiry to ensure long-term growth.
"We've reorganised our global operations, are well-positioned in emerging markets and are utilising resources wisely in order to advance the most exciting pipeline in our company's history, with 70 new medicines in clinical development," the company stated.
Also, Pfizer has changed its strategy accordingly to the new rules on the market. "The global healthcare landscape is complex and rapidly evolving. We understand these changes and have been evolving our business to meet the needs of all those who rely on us," said Raul Damas.
"Our business now includes small molecules, large molecules, vaccines and generics, and we have a large and growing presence in emerging markets. Our focus is on developing the next level of high-impact differentiated medicines and vaccines that meet the needs of patients and healthcare systems."
The consumer wins
The expected flood of generic drugs, which typically cost 20%-80% less than branded medications, will help to save patients a small fortune, along with businesses and taxpayers who help pay for prescription drugs through corporate and government prescription plans.
Doctors also hope lower prices will significantly reduce the number of people jeopardising their health because they cannot afford medicines they need. Lipitor currently is sold for about $150 a month in the US; Plavix costs almost $200 a month. For those with drug coverage through their insurance, the costs of those drugs could fall below $10 a month.
"The expiration of blockbuster drugs in the pharmaceutical industry is both a threat and an opportunity for innovator companies."
"The lower price will benefit current patients and probably makes the product available to people who otherwise would not have been able to afford it if they were in a position where they didn't have a health plan or an adequate pharmaceutical benefit coverage," explained Terry Hisey.
As generics are chemically equivalent to the original medicine, also concerns about the quality of drugs are obsolete. "Whether it's a branded product or a generic product, they still fall under the oversight of the regulatory bodies around the world," he said.
While big pharma continues to juggle with new product portfolio requirements and market strategies, consumers and patients could end up as the big winners of the dreaded patent cliff.