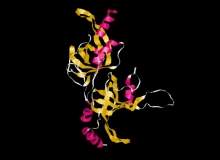 Recent years have seen a spate of breakthroughs in terms of both cancer treatment and diagnosis, but now it seems the science has gone one better, with new research from Northwestern University and Harvard potentially offering a way to predict the onset of the disease a decade or more in advance.
A simple blood test could, one day, help spot those already at risk of developing cancer well ahead of time, and ultimately revolutionise the entire concept of early prevention. The key lies in our telomeres.
Shortening telomeres
Located at the ends of chromosomes, these very short, repeated sequences of nucleic acid act as protective caps to shield the meaningful DNA from damage, and each time that material replicates, the telomeres become slightly shorter. On this basis, it is possible to make a correlation between their observed length and the chronological age of the cell that contains them – and it is precisely this correlation which lies at the heart of the new discovery.
How blood cell telomeres are affected in people who are developing cancer has been a topic of interest for researchers for some time, but until now studies had shown inconsistent results, with some finding telomeres to be shorter, some longer and others revealing no correlation at all. However, in Harvard and Northwestern's long-term investigation, based on multiple measurements from 792 people over a 13-year period, a distinct pattern emerged.
The telomeres of individuals who subsequently went on to develop cancer – but were not at that point diagnosed – initially shortened more rapidly, appearing as much as 15 years older than their true chronological age. Then, around three or four years before diagnosis, that accelerated shortening stopped.
Predictive biomarker
Thought to be the first study to take telomere measurements at different points in time, the research has finally explained why previous attempts to understand telomere behaviour had seemed so inconsistent, and according to lead author, Northwestern associate professor in preventive medicine Dr Lifang Hou, it could offer a predictive biomarker for cancer.
"The research has finally explained why previous attempts to understand telomere behaviour had seemed so inconsistent."
If that can ultimately be harnessed into a straightforward blood test that can accurately detect the tell-tale patterns in the very earliest stages of the disease, the implications for survival rates could be enormous – but, as some have suggested, it could also have major ramifications for health and life insurance, too.
Insurance implications?
With insurance companies inevitably keeping an eye on advances in medical sciences, and factoring them into their premiums, what happens if predictions begin to get close to 100% accuracy? Would that leave a predictee in much the same boat as someone in a known flood zone – being effectively priced out of insurance, assuming that they could even find a company willing to quote in the first place?
Dr Hou suggests not.
"Because telomeres are susceptible to damage from, for example, environmental causes – that is, they can change over the short-term – their utility in long-range insurance forecasting would be extremely limited, if any."
She thinks that a much more likely practical outcome of this work would be a blood test that could be used as a form of screening, and allow for earlier diagnosis of cancer. Although this is still some way down the road, Hou believes in time it could benefit both patients, in terms of increased chances of survival, and health insurance companies, since earlier diagnoses allow for more targeted treatments and thus lower costs.
"But it probably isn't feasible for this method to be used to stratify people into groups of low-risk and high-risk of cancer say, 20 or 30 years out," she says.
Cautious business
In any case, it seems the insurance industry itself is unlikely to be in too much of a hurry to make changes. As Liverpool Victoria media relations manager Addy Frederick points out, it is an actuary-led business, and actuaries are cautious by nature. Moving away from the firm and familiar ground of diagnosis to any form of medical risk forecasting would be a big step and not one likely to be taken lightly.
"I think we'd need probably decades more of predictions being put in place and seeing how accurate they actually are, before we took them more seriously than what we're using at the moment," she says. "It depends on how robust it is; I think in the first instance we'd be watching and seeing how it takes off. What we'd need to see is medical predictions being used, and then seeing how accurate they are, and that would define how much of a weighting we'd give it."
Improving certainty
In the end, of course, for insurers and patients alike, it all comes down to certainty – and that means more time, and continued research. The subjects in Hou's 13-year study were exclusively male, ex-military and 55 or older; one of the aims of her research centre is to expand the work to include women and younger age groups, though she accepts that it could easily be 40 or 50 years before such research would begin to bear fruit.
"In the end, of course, for insurers and patients alike, it all comes down to certainty – and that means more time, and continued research."
"A well-designed cohort study that recruits young people and collects, for example, blood samples for analysis periodically over the course of their entire lives, would in my opinion be an excellent long-term investment in our clinical research capability," Hou says.
Clearly the huge amount of data that would generate would be of interest to the insurers – but whether an accurate 'early warning' would then make someone uninsurable, or mean their premiums actually fell – by allowing them time to effect lifestyle changes to reduce the risk of cancer – remains a moot point.
Making insurance available
"We cannot predict how life insurers may use this information in the future," says American Council of Life Insurers director of media relations Whit Cornman. "However, in the past, life insurers have used advancements in medicine to make insurance available to more people."
He says that 50 years ago, someone who had a heart attack, for example, might have struggled to find life insurance. Today the situation is very different, with the improvements in healthcare and treatments such as beta blockers and angioplasty meaning that life insurers may be able to offer life insurance policies to someone who had a heart attack, at better rates than in the past.
"Keep in mind that life insurers want to make life insurance available to more people, not less," he continues. "Companies are in the business of selling policies and have every incentive to insure as many people as possible."
Prediction becomes prevention
There is, however, another side to this discovery altogether. Cancer itself interferes with normal telomere behaviour; rapidly dividing cancer cells should, in theory, repeatedly shorten the telomere to the point of cellular self-destruction – but in practice that just does not happen. Somehow cancer manipulates the telomeres to stop that taking place, and Hou hopes that the work she and her team are doing might eventually lead to them finding a way to reverse the mechanism which allows it to do so.
"If we could do that, then we could take away cancer cells' ability to replicate," she says – and that would have much more profound long-term implications for all of us than the cost of our insurance.