Teva Pharmaceutical Industries – $9.5bn
Teva Pharmaceuticals Industries' generic medicines segment generated 49% of the company's total revenue in 2015, with 51% of this in the US, 28% in Europe, and 21% in rest of the world (ROW). Sales witnessed a 3% fall compared with 2014.
The company's US generics sales in 2015 increased by 8% primarily due to the launch of Esomeprazole (the generic equivalent of Nexium) delayed-release capsules for reduction of stomach acids, and Aripiprazole (the generic equivalent of Abilify) tablets for treatment of schizophrenia.
Teva signed a definitive agreement with Allergan Generics, a subsidiary of Actavis, in July 2015 for $40.5bn. Expected to close in 2016, the deal will enable the combined generic business to have a commercial presence across 100 markets and achieve a top three leadership position in more than 40 segments.
Sandoz – $9.2bn
Novartis's generic medicines division Sandoz operates under three segments: Retail Generics, Biopharmaceuticals and Oncology Injectables, and Anti-Infectives. Europe accounted for 43% of Sandoz's sales in 2015, while 38% came from the US, and 19% from ROW.
Sandoz's major generic drug launches in 2015 included Glatopa in June, the first generic competitor to Copaxone 20mg in the US, and Zarxio (filgrastim) in September. Zarxio (Zarzio outside the US) stimulates white blood cell production in cancer patients undergoing chemotherapy, and is the first biosimilar approved by the US Food and Drug Administration (FDA) and first to be launched in the country.
How well do you
really

know your competitors?

Access the most comprehensive Company Profiles on the market, powered by GlobalData. Save hours of research. Gain competitive edge.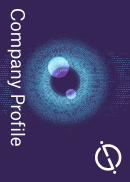 Company Profile – free sample
Thank you!
Your download email will arrive shortly
Not ready to buy yet? Download a free sample
We are confident about the unique quality of our Company Profiles. However, we want you to make the most beneficial decision for your business, so we offer a free sample that you can download by submitting the below form
By GlobalData
Other major drugs sold by Sandoz include Omnitrope, a human growth hormone, and Binocrit, an erythropoiesis-stimulating agent. The company has more than 1,100 molecules in its portfolio, employs 26,500 people worldwide, owns more than 30 manufacturing sites, and has presence in more than 160 countries.
Mylan – $8.17bn
Mylan's generics segment markets more than 1,400 products globally and generated 48% of its 2015 sales in North America, 27% in Europe and 25% in ROW. An estimated 50% of those living with HIV/AIDS in the developing world depend on a Mylan antiretroviral (ARV) product for treatment.
Some of the major product launches made by the company during 2015 include Nevirapine Extended-Release Tablets, 100mg, the generic version of Boehringer Ingelheim's Viramune XR for treatment of HIV-1 infection, and Paliperidone Extended-Release Tablets, the generic version of Janssen's Invega for treatment of schizophrenia, and a few generic contraceptive drugs.
Mylan acquired Abbott Laboratories' non-US developed markets specialty and branded generics business in February 2015. Jai Pharma, a specialty women's healthcare company leading in generic oral contraceptive products, was acquired from Famy Care in November 2015 by Mylan's subsidiary Mylan Laboratories. The deals are expected to further enhance Mylan's geographic footprint and grow its global women's healthcare franchise.
Fresenius Kabi – $5.9bn
Fresenius Kabi witnessed a 16% increase in sales year-on-year in 2015, accounting for 21% of the parent company Fresenius SE & Co's total. The subsidiary specialises in intravenously administered generic drugs, infusion therapies and clinical nutrition products, as well as the medical devices for administering these products.
In December 2015, Fresenius Kabi doubled production capacity of its infusion solutions plant in Vilassar de Dalt, Spain. Some of the major products launched by the company in 2015 were Cisatracurium Besylate, the generic equivalent of Nimbex, a neuromuscular blocker, and Dexmedetomidine Hydrochloride Injection, therapeutically equivalent to Precedex, which is prescribed for non-intubated patients requiring sedation.
The company employs approximately 33,195 people globally, and has more than 100 products serving primarily critically and chronically ill patients in more than 160 countries.
Hospira (now part of Pfizer) – $4.7bn (estimated)
Hospira is a global supplier of injectable drugs and infusion technologies, and worldwide leader in biosimilars. It was acquired by Pfizer in September 2015 for $17bn in one of the biggest pharmaceutical company takeovers in 2015. The acquisition generated approximately $1.1bn of operational revenues to Pfizer from legacy Hospira operations in the developed markets in the fourth quarter, with major growth driven by products such as Prevnar 13, Ibrance, Xeljanz, Lyrica and Eliquis.
Some of the major products launched by Hospira in 2015 include Remsima (infliximab), the first biosimilar monoclonal antibody approved for use in Brazil, and Bivalirudin for injection, a generic version of The Medicines Company's Angiomax anticoagulant drug.
Hospira has approximately 19,000 employees globally and owns five manufacturing facilities in the US and 11 facilities outside the US.
Sun Pharmaceutical Industries – $3.9bn
Sun Pharmaceutical Industries (Sun Pharma) is the biggest pharmaceutical company in India and the fifth biggest in the US. It witnessed significant revenue growth in 2015, aided primarily by the merger with Ranbaxy Laboratories in March.
Sun Pharma also entered a joint venture with Intrexon Corporation for developing gene-based therapies for ocular diseases, acquired Dusa Pharma, which gives the company access to patented drug-device combination useful for treating Actinic Keratosis, acquired InSite Vision to develop specialty ophthalmic products, and acquired GSK's Opiates Business.
Sun Pharma employs approximately 30,000 people globally, operates 49 manufacturing facilities, has a presence in more than 150 countries, and markets more than 2,000 products. In February 2016 following approval from the US FDA, it launched Imatinib Mesylate tablets, which are therapeutic equivalents of Novartis's Gleevec and indicated for treatment of chronic myeloid leukaemia.
Aspen Pharmacare – $2.3bn
Aspen Pharmacare's generics segment in South Africa continued to drive revenue growth in 2015. This was despite the divestment of certain products, including branded and generic injectables, and branded products distributed in South Africa to Litha Pharma, a wholly-owned subsidiary of Endo International, in October. The company also divested its generics business and six associated branded products in Australia to Strides group of companies for approximately A$380m ($285m) in August.
Aspen Pharmacare is the leading global manufacturer of generic ARVs, and known for launching Aspen Stavudine, the first generic ARV drug developed and manufactured in Africa in 2003. Its leading product is Tribuss, a once-a-day fixed-dose triple combination ARV launched in December 2011.
The company has a presence in more than 47 countries and has 26 manufacturing facilities at 18 sites. It employs more than 10,000 people, its products serve more than 150 countries and its ARVs support approximately 1.2 million HIV/AIDS patients in South Africa.
Sanofi – $2.1bn
Sanofi's sales from the generics segment increased by 7% year-on-year in 2015, mainly driven by sales of Lovenox (enoxaparin sodium injection) in the US and Plavix clopidogrel bisulfate tablets in Japan in the year's second quarter. Lovenox is an anti-coagulant used to prevent deep vein thrombosis (DVT), while Plavix is indicated primarily for acute coronary syndrome.
The company operates its generics business through five brands namely Zentiva, Medley, Genfar, Winthrop and Globalpharma, which market more than 700 molecules.
Sanofi Generics operates five dedicated generics development centres, has nine generics manufacturing sites, produces approximately 900 million boxes of generic drug products a year, and markets its products in more than 100 countries.
Lupin – $1.9bn
Combined sales from the US and Indian markets accounted for more than half of Lupin's total sales in 2015. The company started the year by launching the Valsartan tablets, the generic version of Novartis' Diovan tablet, indicated for treatment of hypertension and heart failure. Another major product launched in 2015 was the Duloxetine 40mg delayed-release capsule, which is used to treat or manage major depressive disorder, generalised anxiety disorder, diabetic peripheral neuropathic pain and chronic musculoskeletal pain.
The company acquired the balance 40% share of its South African subsidiary Pharma Dynamics (PD), in March 2015. PD's leading products include Amloc, the top-selling anti-hypertensive drug Fedaloc, its Nifedipine, and Lancap, the best-selling lansoprazole.
Lupin has 13 manufacturing facilities across India, Japan and Mexico, employing more than 1,600 people globally and is the global leader in manufacturing and marketing generic anti-TB medicines and cephalosporins. As of December 2015, the company had 87 products in the US market.
Cipla – $1.8bn
Cipla continued to generate most of its sales from India, followed by ROW, South Africa and North America in 2015. The year's major highlight was the announcement to acquire 100% stake in the generic businesses InvaGen Pharmaceutical, and Exelan Pharmaceuticals. Acquisitions were completed in February 2016, providing the company with a platform to grow its share in the US pharmaceutical market, which currently generates approximately 8% of Cipla's total revenue.
Cipla launched the generic Sofosbuvir drug in India under the brand name Hepcvir in March 2015 and Ledipasvir-Sofosbuvir in India called Hepcvir-L in December. Sofosbuvir is indicated for treatment of hepatitis C, and Ledipasvir-Sofosbuvir is to treat chronic hepatitis C genotype 1 patients. The company also received US FDA approval for the world's first paediatric Lopinavir and ritonavir (LPV/r) 40mg/10mg oral pellets for treatment of AIDS in June that year.
The company has three major units, API, Respiratory, and Cipla Global Access (C-GA), which focus on four key therapy areas, including HIV/AIDS, malaria, multi drug-resistant tuberculosis and reproductive health. It employs approximately 20,000 people globally, has roughly 1,500 products in its portfolio, with more than 60 dosage forms, and has a presence in more than 150 countries.