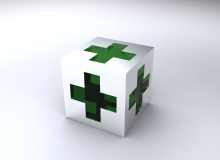 With the approval of the Falsified Medicine Directive in February 2011, the European Union (EU) has finally made genuine steps in the war against fake drugs. The consultation process on how to transform the directive into law will terminate at the end of April and a decision on how Europe's medicines are tracked and traced in the future could be made.
As a new law that promises to harmonise the serialisation and verification of pharmaceuticals, it targets the increasing problem of counterfeits in the 27 member states of the EU. In the past ten months, a stakeholder group with delegates from trade bodies representing drug makers, distributors, pharmacists and packagers has examined the technical issues and shortcomings of the directive. Under the oversight of the Directorate General for Health and Consumer Policy they have tried to find a pragmatic and affordable solution.
But while the directive certainly breaks ground in taking on falsified medical products, it also left many critical elements open to debate. Until it finally comes into force in January 2014 this debate will mainly cover the tracking technology and its implementation, the governance of the system and modalities of verification, leading to discrepancies between European organisations and the industry.
Defining the details
"The two systems will eventually merge into a unique architecture for anti-counterfeiting mass-serialisation systems in Europe."
It is not difficult to see why the European Parliament has made the battle against falsified medicine one of its top priorities. Between 2006 and 2009, European Customs seized 7.5 million fake drugs at the point of entry into the EU. In 2009, more than 11 million counterfeit or illegal medicines stopped at the borders. Most of these drugs would have ended up being sold online by illegitimate or unethical companies. But many of them would have found their way into legal distribution systems such as hospitals and pharmacies – putting those seriously ill at risk.
"The Directive is a huge step forward in protecting patients from falsified medicine," says Eli Lilly associate director for European government affairs Hugh Pullen. "We really welcome it. Its focus on a range of areas such as the sourcing of active materials and especially the provision of serialisation are really positive. It will make a big difference in tackling the threat of falsified medicines."
Pullen, who is also chairing one of the work streams in the European Federation of Pharmaceutical Industries and Association's (EFPIA's) coding and serialisation project has been part of the European Commission consultation process along with other trade groups such as the European Association of Euro-Pharmaceutical Companies (EAEPC), the European Association of Pharmaceutical Full-Line Wholesalers GIRP and the Pharmaceutical Group of the European Union (PGEU).
Once implemented in 2014, one key element of the finalised delegate act will be the provision of unique serial numbers on each genuine medicine pack, allowing pharmacists to check whether a pack with that serial number has previously been dispensed. Also, internet sales will be monitored, with provisions planned to be set out to protect and inform patients.
Even though Pullen believes there are still some critical shortcomings to the directive, such as the need for more detail, especially in the area of internet sales, the main concern now is to find a system that can be implemented in 130,000 pharmacies across Europe without interrupting their normal workflow.
Serialisation and verification
One such attempt has been made by the European Directorate for the Quality of Medicines (EDQM) with the eTACT project. Using a unique medicine identifier (UMI) in a 2D data matrix code, the system monitors the movement of pharmaceutical products through the European supply chain.
"In an ideal world, it is obvious that a unique global tool would be beneficial to the fight against counterfeiting."
Its project manager EDQM Department for Biological Standardisation, OMCL Network and HealthCare (DBO) scientific officer Francois-Xavier Lery hopes it is the right way to track Europe's medicines in the future. "The EDQM project is not standing for a track-and-trace system but for a traceability system with mandatory verification of the point and dispense for all registered retail, hospital, internet or mail-order pharmacies and optional verification and traceability within the supply chain, including the patient," he explained.
A live demo of the system was set up in 2011 and EDQM has started to demonstrate and present it to industry stakeholders. "It uses a harmonised approach to ensure inter-operability with existing national systems. This is important as counterfeiting of medical products is a global phenomenon which cannot be solved by a single country," said Lery. "Second, it is flexible, allowing better control of the supply and providing patient access."
An integral part of the system is that the authenticity of medicines can be checked via smartphones or the internet by the patients themselves. Hugh Pullen however is concerned that this approach is too far-fetched. Even though this connectivity is an important issue in the future, it raises a lot of security questions around data safety today.
EFPIA itself has also developed and tested a similar tracking system, the European Stakeholder Model (ESM). It also uses a 2D data matrix and includes the serial number, batch number and expiry date in the product and pack data. "This clearly provides additional benefits to pharmacists but it will also help if there are other purposes the system may be put to, for example dealing with reimbursement issues or pharmacovigilance," he claimed.
In terms of authentication, EFPIA favours end-to-end verification where the manufacturer puts a serial number in the barcode and uploads the data into a database. The pharmacist then has to check it out when the product is dispensed. "There's been a lot of discussion about whether we shouldn't go for full track-and-trace, where you literally scan it at every point in the supply chain. In our view that is not necessarily to fulfil patient safety requirements of the directive," Pullen explained.
Who will govern?
Francois-Xavier Lery says he hopes the two systems will eventually merge into a "unique architecture for anti-counterfeiting mass-serialisation systems in Europe." But the two programmes have one distinctive difference: their governance.
EDQM plans to run a system under public control to ensure the protection of sensitive commercial data. "As a trusted public body, the EDQM is ideally placed to deliver public governance of the system in coordination with regulatory authorities," said Lery. Moreover, the system would have a broader scope with 36 EDQM member states and observers in the whole of Europe and beyond.
EFPIA's view however is that the best way to implement and manage the system is through its stakeholders who are involved in the supply chain. "We believe that we can do a better job at this than public authorities," said Pullen. "We work every day of our lives in the supply chain so we know how it works and we know how to implement a system that will not disrupt the effective working of the supply chain."
Nevertheless, Pullen believes that in order to reach the goal of implementing this vision at a European level, working hand-in-hand with governments and regulatory agencies is absolutely necessary. "But we feel that EDQM's system doesn't tick all the boxes," he said.
"They also don't have any real incentives to minimise the cost of the system, because we're paying for it. Our concern is that it may be less adapted to our needs and may also cost more."
The way to a global standard
"In 2009, more than 11 million counterfeit or illegal medicines stopped at the borders."
All efforts to implement a European standard aside, some may suggest that only a global system could bring the necessary step forward in the battle against falsified medicines. At the beginning of March, US Food and Drug Administration director of the centre for drug evaluation and research Janet Woodcock called for a national system of tracking prescription drugs throughout supply chain at a congressional hearing. Woodcock said that different state laws make it harder fighting against fake drugs.
The same applies at an international level with only patchy standards and systems in place today. Hugh Pullen said that fragmentation is a huge concern: "China has introduced a system based on its own linear barcode, which is not compatible with global systems. The concern is that if systems are going to get introduced – we're seeing that in Korea, India, Argentina, Brazil and Turkey – we will end up with a lot of incompatible standards."
To date, the only actual progress toward an international system is in the field of standards such as GS1 and ISO, which could ultimately benefit the whole community of regulators and supply chain stakeholders. Lery agreed and said: "In an ideal world, it is obvious that a unique global tool would be beneficial to the fight against counterfeiting. However, the different national or regional environments are very diverse on many aspects, such as IT infrastructures, prescription or reimbursement statuses of medicinal products and dispensing schemes."
"Even agreeing on a unique European approach is a challenge," he concluded. "Having said this, the EDQM has non-European observer countries that follow our works and exchange information on similar tools developed, like in the USA or Israel. For the time being, this is the only reasonable approach for a global harmonisation."