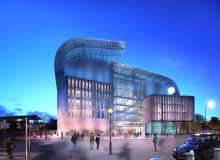 Against the background of an economy struggling to recover from one of the deepest recessions in history, UK Chancellor George Osborne presented his third controversial governmental Budget to Parliament on 21 March 2012.
For the country's healthcare sector, the financial plan entailed few surprises, with a £4bn increase from last year's spending. However, a prickly growth strategy and tax reductions for companies could also benefit the national pharmaceutical industry.
However, perhaps the biggest step was made prior to the announcement, when MPs approved the highly debated National Health Service (NHS) bill late on Monday evening, paving the way for reforming the country's healthcare sector.
Budget 2012: Investment in pharmaceutical research
"We earn our way in the world if we stop being afraid to identify Britain's strengths and reinforce them, backing industries, like aerospace, energy and pharmaceuticals, creative media and science," stated Chancellor Osborne in his announcement.
---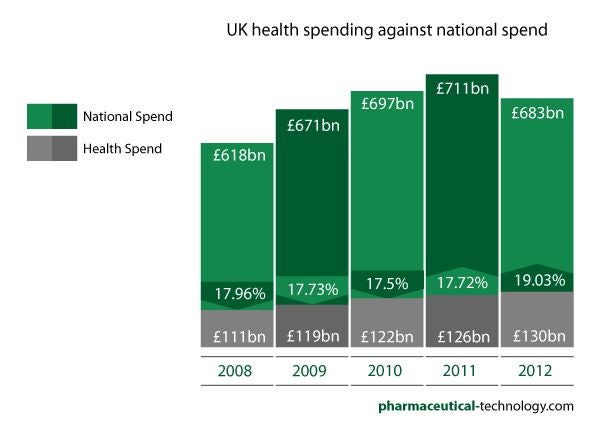 The UK has maintained a steady investment in their healthcare sector in recent years, settling at £130bn in 2012-2013.
---
Translated into the British healthcare sector, the coalition government plans to spend £130bn on national healthcare, a £4bn increase from £126bn in 2011. In total, this accounts for 19.03% of national funding spent on health, which is no surprise as the number has been relatively steady, but progressively growing, in the past few years.
"The coalition plans to spend £130bn on national healthcare, an increase from £126bn in 2011."
Chancellor Osborne also pledged to put more funding into life science research and development. Here, the government plans to create the Francis Crick Institute at St Pancras, which is aimed to bring together leading biomedical research organisations to develop treatments for illnesses such as cancer, heart diseases, infections and neurodegenerative diseases.
Osborne added that the government also plans to cut taxes on patents to make the UK one of the most attractive places in the world to discover and invent new medicines. "We shouldn't be shy about identifying our successful industries and reinforcing them," he emphasised. "Around one-fifth of the world's top 100 medicines originate from UK research."
Moreover, the government also committed £100m, alongside the private sector, for investment in major new university research facilities, including pharmaceuticals.
Budget 2012: Growth strategy
---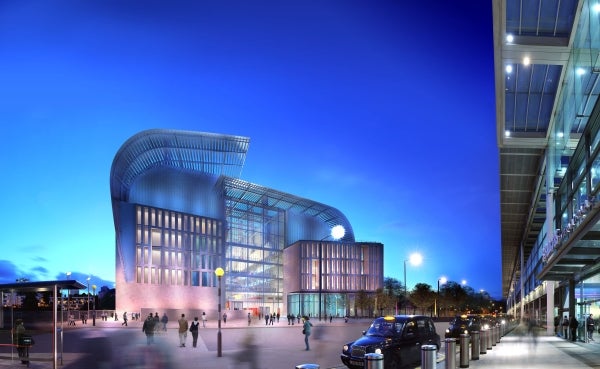 The Francis Crick Institute will bring together leading biomedical researchers to develop treatments for cancer, heart diseases, infections and neurodegenerative diseases.
---
The British BioIndustry Association (BIA) has welcomed the continued support for the life sciences sector. BIA interim chief executive Glyn Edwards admitted, in response to the Chancellor's announcement, he was pleased with the government's recommitment to the life science sector, even though there could be more done. He called for the introduction of funds that encourage people to invest relatively small sums of money in innovative life science companies.
"The BIA believes that this commercialisation will be helped if innovative companies have access to additional sources of funding, such as those offered by our proposed Citizens Innovation Funds. These funds would make the government an enabler rather than a provider of much needed investment in innovative businesses."
Chancellor George Osborne also announced that he aims to create a more competitive tax system for businesses, which in the end will also benefit the pharmaceutical industry.
Taxes for small firms have already been cut, but also, corporation tax is to be cut by one percent this year. From April onwards companies will have to pay 24% in corporation taxes. This will decrease further with two cuts going ahead, to reach 22% by 2014.
According to Osborne, this is the "biggest sustained reduction in business tax rates for a generation." He said that the rates are noticeably lower compared to the US, Japan, France and Germany, and would be an advertisement for investment and jobs.
Budget 2012: NHS reform
A big chunk of the healthcare spending in 2012-2013 will go into the NHS reform, which has caused widespread controversy over the last year or so. Only two days before Chancellor Osborne announced his Budget, the House of Lords approved the bill late on 19 March 2012. The government hopes now that the Health and Social Care Bill will get Royal Assent and become law by Easter.
"Around one-fifth of the world's top 100 medicines originate from UK research."
After more than a year of debates and more than 1,000 amendments in Parliament, the law is finally to put in to force in April 2013. The biggest changes will be setting up clinical commissioning groups (CCGs), which will replace primary care trusts and which will take over legal responsibility for an estimated £65bn a year of NHS spending – most of it coming from public spending.
A new NHS Commissioning Board will manage the CCG at a national and local level, and hospitals will become foundation trusts and compete for treatment contracts from CCGs. Also, the cap on how much hospitals can earn from private patients rises from as little as 1.5% to 49%.
This goes hand-in-hand with a comprehensive plan for a new 'integrated healthcare economy', in which the NHS actively supports the UK as a global centre for biomedical research – and also explains George Osborne's emphasis on boosting life science research and development in the country.
It is all about removing barriers, creating new incentives and unlocking the potential of the NHS to support the UK pharmaceutical innovation.