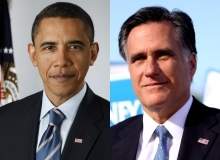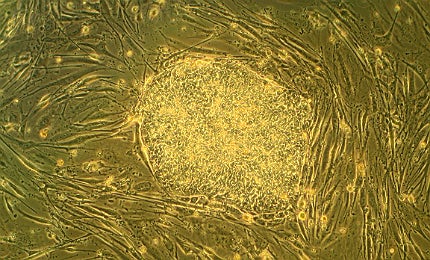 If all elections are a snapshot of the political era in which they occur, then this year's US presidential election, to be decided on 6 November, is undoubtedly the mirror image of America's economic anxieties. President Barack Obama and his Republican challenger Mitt Romney are primarily being weighed on their perceived ability to shepherd the US out of its worst economic downturn in post-war history.
As a result, a number of social issues that have been prominent in previous elections have been pushed somewhat into the background in 2012. Within the realm of healthcare, the candidates have mostly been consumed with making their respective cases for 'Obamacare' and 'Romneycare', two competing health insurance programmes that, as many observers have noted, share more common ground than either candidate might care to admit. One issue over which they remain at odds, however, is that of stem cell research.
Embryonic stem cell research
"The Dickey-Wicker amendment remains an obstacle to embryonic stem cell research in the US."
Stem cell research, or more specifically research using human embryonic stem cells (hESC), has received far less attention in 2012 than in previous election years, despite its ethical controversy and the fact that it could have major implications for the treatment of conditions as serious and widespread as diabetes, cancer, heart disease and dementia.
The basic science behind this research is that stem cells derived from early-stage embryos are 'pluripotent', meaning they can morph into any of the 220 or so cell types in the human body. This makes them potentially invaluable as a method of regenerating tissue damaged by injury or disease, as they can be introduced into an area of the body to replace non-functional cells without any risk of rejection.
The controversy surrounding hESC research centres on the balance between the potentially revolutionary effect it could have on the treatment of disease and the moral, bioethical or even religious concerns about using fertilised human embryos to create new lines of stem cells, a process that destroys the embryo itself. In many ways, the debate over the ethics of hESC research overlaps with that of abortion, perhaps the predominant divisive social issue in the US, as it hinges on views about when life begins, and at what stage human life should be protected.
Obama's stem cell track record
Although stem cell research isn't exactly on top of this year's election agenda, the result when America goes to the polls on 6 November could nevertheless have a major impact on stem cell research in the US. The main issue at hand is not whether embryonic stem cell research should be banned – both Obama and Romney agree that this research is legal – but whether it should be federally funded through the National Institutes of Health (NIH).
"Romney has consistently extolled the benefits of adult and umbilical cord stem cells."
To all extents and purposes, President Obama has made his position clear during his time in office. In 2009, he reversed a 2001 directive from his predecessor George W Bush that denied federal funding to research on any stem cells created after 2001, limiting researchers to the 21 stem cell lines (a family of constantly dividing cells) that had been derived from embryos up to that point.
Obama's legislation re-opened the 1,000 or more stem cell lines that have been created since then to federally-funded research, a move welcomed by the scientific community but condemned by pro-life campaigners and conservative Republicans.
In reality, despite Obama's 2009 legislation, under the Dickey-Wicker amendment introduced in 1996 it is still illegal in the US to pursue any research that involves the creation, destruction or discarding of human embryos, meaning that although scientists can conduct research on stem cell lines derived from embryos, they are barred from using embryos to create their own lines.
Dickey-Wicker has even been used during the last few years to try to put a stop to the hESC research that is allowed under Obama's new regulations, including the protracted Sherley v. Sebelius court case, which prompted a prolonged injunction on federal hESC funding before it was eventually rejected on appeal.
So while Obama has pledged more support to stem cell research than his predecessor, and will almost certainly continue to do so if re-elected, the Dickey-Wicker amendment remains an obstacle to uninhibited embryonic stem cell research in the US, and it's unclear if the president would have the clout to do away with it.
While the amendment is still in place, it's unlikely that US stem cell research will be able to keep up with its counterparts in more permissive regulatory regimes such as the UK, Japan and China.
Romney's stem cell position
"In 2009, Obama reversed a 2001 directive from George W Bush that denied federal funding to research on any stem cells created after 2001."
While Obama has a legislative track record on stem cell research, Mitt Romney's position on this area of study is less clear. His party certainly hasn't had any trouble finding a clear-cut position on the subject, as the 2012 Republican Party Platform makes clear: "We oppose the killing of embryos for their stem cells. We oppose federal funding of embryonic stem cell research." The use of the word 'killing' rather than 'destruction' in this position statement is clearly no accident.
Romney's personal view on hESC seems to broadly follow that of his party, in that he supports stem cell research in general, but opposes the destruction of embryos for the purpose. In a Republican presidential candidates debate for the last election in 2007, Romney stated that he wouldn't outlaw taking surplus embryos from fertility clinics for stem cell research (a common ethical source of embryos for testing), but neither would he use federal funds to finance that research, as is currently the case under Obama.
This refusal to fund hESC research through the NIH would essentially take the US back to the same situation as under George W Bush, and there's no reason to think that Romney would have changed his position between 2007 and now.
The Republican candidate has also consistently extolled the benefits of adult and umbilical cord stem cells, which, he asserts, provide the benefits of creating pluripotent cells without the "moral shortcut" of destroying an embryo in the process.
This method has received a particular boost in the last month as John Gurdon and Shinya Yamanaka, the scientists behind the discovery that cells in the body can be reprogrammed into multipurpose cells, were jointly awarded the Nobel Prize in Physiology or Medicine. Alternatives to embryonic stem cell research are Romney's perfect political solution, allowing him to appear to support stem cell research without losing the religious right by excusing the destruction of embryos.
From a scientific standpoint, his position is less tenable. Researchers have said that the development of non-embryonic stem cell types, such as the promising adult cells like induced pluripotent stem cells (iPS cells), is actually dependent on embryonic stem cell research as a complementary process.
"The incentives to use both types of cell in comparative studies are high because the science behind iPS cells is still in its infancy," University of Michigan researcher Jason Owen-Smith said in June 2011. "As a result, induced pluripotent stem cells do not offer an easy solution to the difficult ethical questions surrounding embryonic stem cell research."
So by plugging adult stem cell research alternatives as the exclusive answer to the ethical concerns of embryonic stem cells, Romney may be unwittingly damaging their development by depriving researchers of important side-by-side embryonic research.
Whatever the outcome of the elections on 6 November, the US is unlikely to live up to its stem cell research potential when compared to world leaders in the field. If Obama wins, there will at least be federal funding to study existing embryonic stem cells, but the Dickey-Wicker amendment will maintain the ban on creating new lines and new innovations. If Romney turns the tide and emerges on top, American stem cell researchers will likely have to suffer through four more years in the unfunded wilderness.