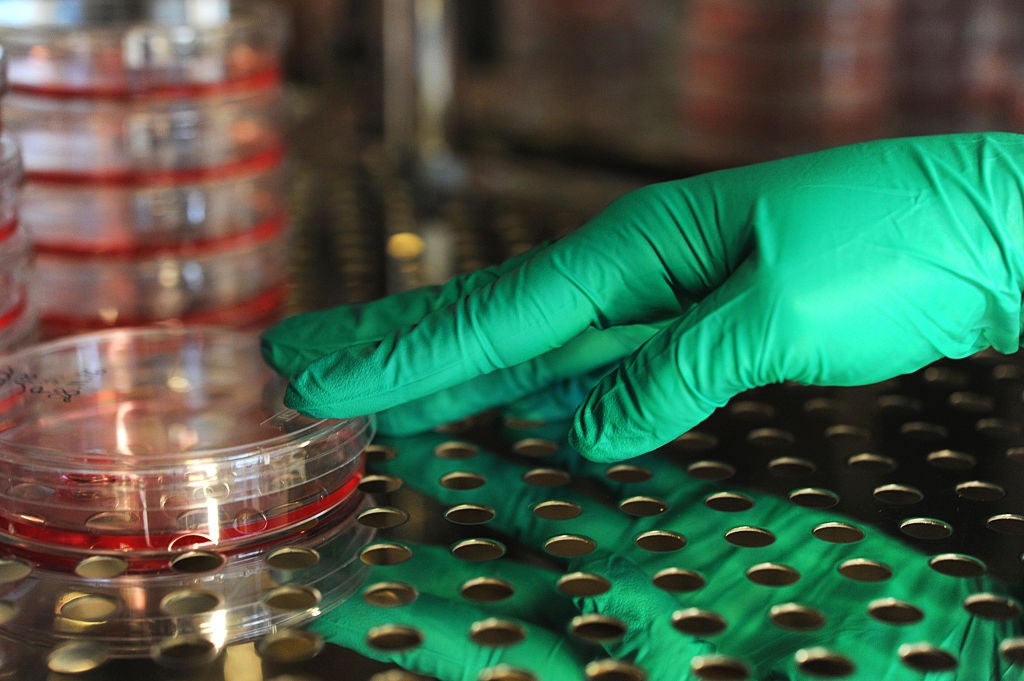 Precision medicine-focused Frontier Medicines has signed a multi-year collaboration with AbbVie to discover, develop and commercialise multiple small molecule therapeutics against difficult-to-drug protein targets.
The collaboration will focus on developing an undisclosed number of therapeutics against validated, but previously inaccessible, E3 ligase, immunology and oncology targets.
In return for the use of its proprietary chemoproteomics platform, Frontier will be eligible for an upfront cash payment of $55m, as well as additional milestone payments that could exceed $1bn and royalty payments on any commercial sales. AbbVie will also reimburse Frontier's pre-clinical research and development costs.
Frontier co-founder, CEO and chairman Chris Varma explains the $55m upfront payment will support the independent advancement of the company's own pipeline of high-value targets. These internal programmes are not part of this latest collaboration with AbbVie.
Exploring Frontier's chemoproteomics platform
Varma notes that
"Approximately 90% of human proteins could not be targeted by small-molecule drugs because there was no known or accessible binding site on the surface of the protein," adds Varma. "However, proteins are dynamic and when they function in a cellular context and interact with other cellular members, the movement and bending creates temporary pockets to which a drug can bind."
Frontier's chemoproteomics approach allows the company to exploit these binding pockets using "covalent drug discovery" and by "leveraging a curated and diverse chemical library, a proprietary hotspot database and machine learning approaches", according to Varma.
Varma argues that Frontier's platform "enables a paradigm shift in drug discovery by allowing previously 'undruggable' proteins to now be accessible to therapeutic intervention". It allows for a precision medicine discovery approach that can "identify unique, even disease-specific pockets for a given protein, with laser precision, pointing our teams to the highest quality sites for ligandability and to increase the probability of success".
AbbVie as the perfect partner
In a release, AbbVie vice-president of discovery Jose-Carlos Gutiérrez-Ramos commented: "AbbVie is focused on making investments in promising new technologies that assist us in our mission to develop innovative medicines.
"One of our key strategic focus areas is targeted protein degradation and chemoproteomics, and this collaboration with Frontier will be highly synergistic and complementary to our ongoing efforts."
Varma echoes this sentiment, stating: "AbbVie's commitment to explore clinically meaningful yet extremely challenging targets is aligned with Frontier's focus and expertise.
"They are embracing innovative approaches to discovering new therapies – such as with our chemoproteomics platform – which ensures that these programs will be appropriately prioritised."
In addition, Varma notes that AbbVie has significant useful expertise in global research, development and commercialisation of drugs, and it can provide "the necessary know-how and resources to maximise on the potential of transforming these promising targets into therapies benefiting patients".
Importantly, by partnering with AbbVie, Frontier is able to advance more targets than it could on its own. Some of the immunology and oncology targets that the pair are focused on are exciting, but not part of Frontier's internal focus.