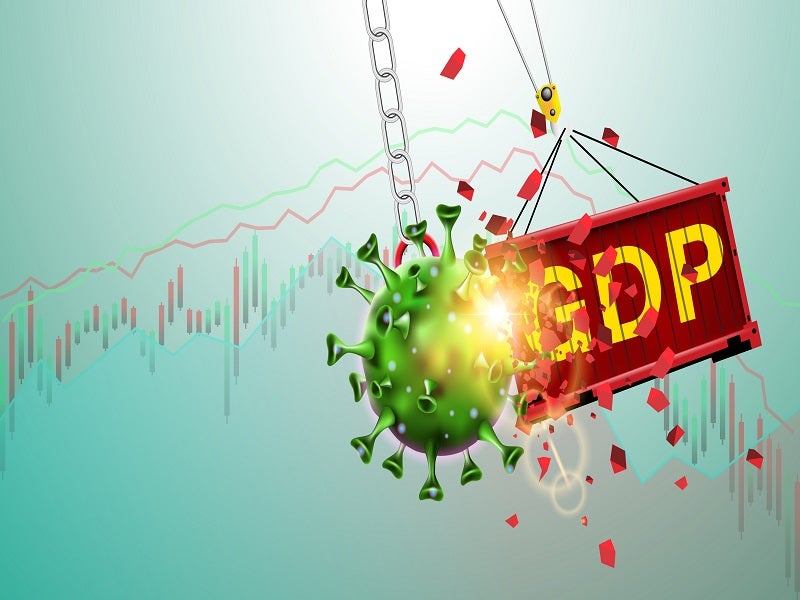 Lockdown restrictions and closure of international borders due to the Covid-19 pandemic has had a great impact on global trade, causing it to shrink. Supply and demand in industries such as automotive and energy declined drastically. Although the lockdown restrictions are being eased in some countries, it will be a long time before global trade returns to normal.
Howard Archer
Howard Archer, chief economic advisor to EY ITEM Club, shared an article on the decline in global trade by 27% in the second quarter, according to the UN Conference on Trade and Development (UNCTAD). Trade in the automotive and energy industries collapsed although agri-products trade remained stable.
UNCTAD also projects that global trade to decline by 20% in 2020, according to the article.
Expects an overall decline of 20% over 2020. International #trade set to shrink 27% in second-quarter after April 'nosedive', says #UNCTAD https://t.co/0DGC0dRwaw

— Howard Archer (@HowardArcherUK) June 11, 2020
Danny Blanchflower
Danny Blanchflower, an economist and academic, tweeted about how the US economy may face underemployment, which may be higher than the current unemployment rates. He noted that underemployment is returning to normal slower than anticipated and has not returned to the pre-recession levels.
Blanchflower added that the US Bureau of Labor Statistics should conduct surveys on the actual and desired hours for all workers.
Going forward seems underemployment may be an even bigger problem than unemployment given how much slower it was returning – and in fact never did – to pre-recession levels than U3. @BLS_gov needs to start asking about actual & desired hours for all workers asap @EricaGroshen

— Danny Blanchflower (@D_Blanchflower) June 11, 2020
Megan Greene
Megan Greene, senior fellow at Harvard Kennedy School, shared an article on how public debt in the US is evolving during the Covid-19 pandemic. The article notes that the US federal government's debt may exceed by 100% of GDP in 2020 and increase further in 2021.
The article notes that big tax increases or spending cuts may not be required to reduce the debt-GDP ratio although a permanent higher ratio may pose risks. Policy makers should maintain the right balance of fiscal stimulus until the economy recovers, the article adds.
This @EconoFactOrg piece by Maury Obstfeld and @MKleinEF on public debt in the US, how it is evolving during this crisis and what we should (or shouldn't) do about it is excellent. https://t.co/IOqwWpCd8J

— Megan Greene (@economistmeg) June 11, 2020
Richard Murphy
Richard Murphy, professor of International Political Economy at University of London, shared an article on how inequality in the UK will increase due to the Covid-19 pandemic. The article notes that the pandemic will greatly impact vulnerable groups unless the government takes necessary action.
Although this outcome in inevitable considering the wide impact of the pandemic, the lack of better education and training will make it difficult for children from poor households to survive, the article adds.
The increase in inequality that Covid-19 is likely to create will be by government choice and not by necessity, the IFS is saying this morning. And for once I completely agree with them. https://t.co/SKM1SfXOim

— Richard Murphy (@RichardJMurphy) June 11, 2020