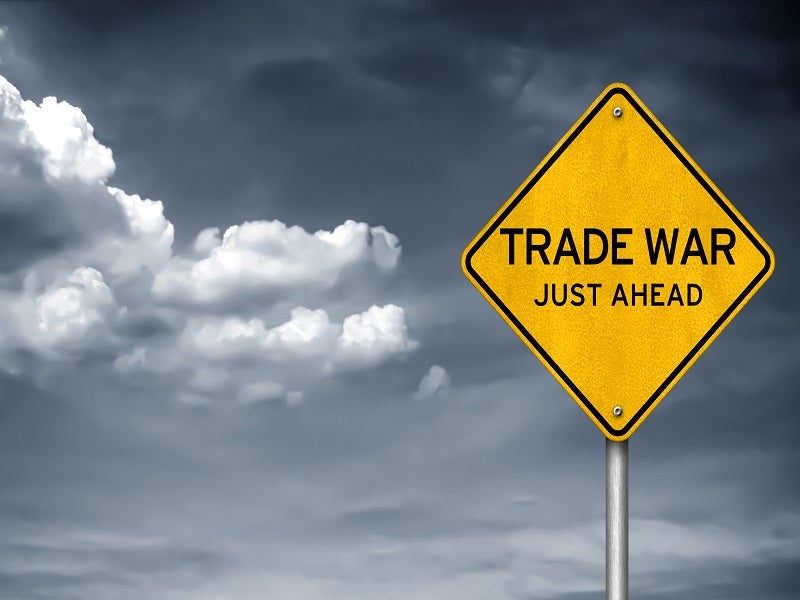 Global trade wars could result from the devastating economic impact caused by the Covid-19 pandemic. Some countries have held China accountable for not controlling the spread of the disease.
Prof. Steve Hanke
Prof. Steve Hanke, Applied Economist Johns Hopkins University, shared an article on the 80% tariff imposed by China on barley exports from Australia for five years. China is imposing the tariff after Australia became one of 100 countries that called for a probe into the spread of the Covid-19 disease.
Similar actions on other countries are also expected in the near future, with experts predicting that global trade wars are in the making.
#Australia called for an investigation in #China's coverup of #Coronavirus. The #CCP hit back with an 80% #Tariff on Australian exports. This is China's new Wolf Warrior diplomacy in action. The #Communists play hard ball, but always come up short.https://t.co/evJdYDhwPp

— Prof. Steve Hanke (@steve_hanke) May 19, 2020
Claudia Sahm
Claudia Sahm, a macroeconomist, shared a tweet from the Joint Economic Committee Democrats, on how US President Donald Trump's pre-pandemic measures of individual and corporate tax cuts and global trade wars have failed to deliver the promised growth.
The article notes that these measures have now left the US more vulnerable than before and the Covid-19 pandemic is further worsening the country's economic growth.
"President Trump's pre-pandemic economic blueprint of massive tax cuts & global trade wars not only failed to deliver the promised spike in growth and domestic investment, it now appears to have left the U.S. more vulnerable to the devastating financial impact of the coronavirus" https://t.co/As8dW72XrS

— Joint Economic Committee Democrats (@JECDems) May 19, 2020
Howard Archer
Howard Archer, Chief Economic Advisor to EY ITEM Club, tweeted on the sharp rise in unemployment rates in the UK in April. The number of workers who applied for unemployment benefits increased by 856,500 to 2.1 million in April, showing an increase of 69% from March.
The increase in unemployment rates is the biggest ever recorded since July 1996, when the country was recovering from a deep recession. The unemployment rate is expected to reach 10% during the April-June period, according to experts.
Sharp weakening in #UK #labour market in April as benefit claims surged 856,500 despite furlough scheme. Other data show payroll workers down 1.6% m/m & 1.2% y/y in April. UK jobless claims jump to highest since 1996 as #COVID crisis hits https://t.co/sV1qT8xq1G

— Howard Archer (@HowardArcherUK) May 19, 2020
Pedro da Costa
Pedro da Costa, Federal Reserve & economy watcher at Market News International, shared an article including a report by the World Economic Forum on the impact of the Covid-19 pandemic. The report notes that the Covid-19 pandemic is expected to create a long-lasting global recession.
The report predicts bankruptcies and consolidation in the industry, apart from high levels of unemployment. Further, the report notes that governments should adopt a green approach to recovery focussing on building sustainable and inclusive economies.
Long-lasting global recession likely due to COVID-19, says World Economic Forum report https://t.co/Kf1I1hF99R pic.twitter.com/0qAA230O0E

— Reuters (@Reuters) May 19, 2020