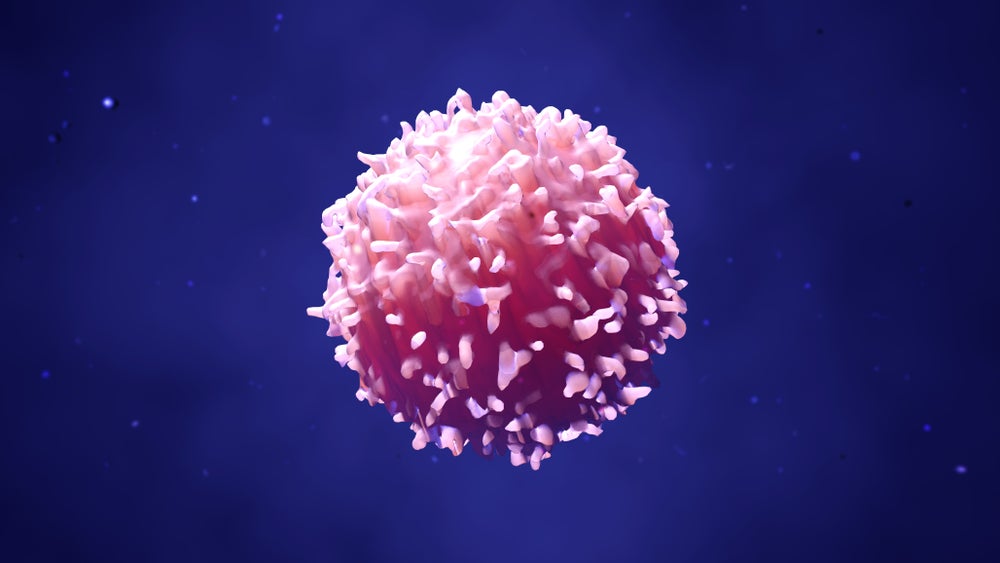 Belgium-based Imcyse has closed a €21.3m ($25.8m) Series B round. Investors participating in the round included Société Fédérale de Participations et d'Investissement (SFPI), Biogenosis and Katholieke Universiteit Leuven (KUL), the research university that spun out Imcyse in 2011. In addition, Pfizer took an equity stake in Imcyse as part of a licensing agreement agreed earlier in February.
"Proceeds from this funding round will go towards advancing our current programmes into the clinic. We aim to have four clinical-stage assets by 2023," says Imcyse CEO Denis Bedoret. "The funds raised will also be used to initiate other research programs to expand the Imcyse portfolio."
The company's pipeline focuses on developing novel, specific immunotherapies called Imotopes for severe autoimmune diseases with limited therapeutic options.
Imcyse is also hopeful that the funding puts the company in a good position to attract new partnerships and investors to support its expansion into the US. "The US provides an untapped market of investors for Imcyse," explains Bedoret. "Many of our partners are likely to be in the US, so it is beneficial for us to have a presence there. Looking ahead, we are also contemplating a listing on Nasdaq, so a US dimension would be appropriate for this aspiration."
Spotlight on Imcyse's Imotypes
Imcyse's approach to tackling autoimmune conditions centres around a platform in-licensed from KUL. The technology enables the discovery of modified synthetic peptide drugs called Imotopes, which are next-generation, potentially curative treatments for these severe conditions.
"Imcyse's approach aims to break the aberrant immune pathway (when the immune system goes wrong and starts attaching to the body's organs rather than foreign invaders) and reset the immune system. We do this in a very specific way, targeting only the aberrant pathway and leaving the rest of the immune system intact," explains Bedoret.
Bedoret notes the Imotope products do this by targeting a specific subclass of T cells called cytolytic CD4+ T cells, which "can break the chain reaction of autoimmunity by inducing apoptosis (or cell death) in cells that are involved in the aberrant immune pathway". This leaves the rest of the immune system to function intact, avoiding unpleasant side effects.
Also, unlike most products that treat the symptoms of autoimmune conditions, Imcyse's Imotope therapies "aim to address the underlying cause of the disease and stop the damage in the first place", Bedoret says. "We hope that our products will effectively prevent autoimmune diseases from progressing or developing into serious diseases, in essence providing patients with a curative option."
In addition, Imcyse's Imotypes can produce a long-term effect. Bedoret says: "While Imotopes will stimulate the body to produce cytolytic CD4+ T cells that go into battle right away, they also produce memory T cells, which can prolong the effect for extended periods of time."
Developing Imotypes for T1D
Imcyse's lead programme is for type 1 diabetes (T1D). Phase II studies of novel insulin-based Imotope IMCY-0098 are expected to begin in the third quarter of 2021.
Imcyse chose T1D as its first therapeutic area because "there is a very significant need for new treatments in T1D", particularly in terms of slowing disease progression, according to Bedoret.
In addition, he says, "the science that underpins our approach was well understood in T1D, enabling us to design our Imotopes with confidence in this indication" and this is a lucrative market for investment.
Bedoret adds: "Our Imotope stops the body's immune system attacking the Beta cells in the pancreas, basically stopping the disease from progressing and potentially allowing the patient to continue to produce their own insulin."
Other autoimmune indications following behind in Imcyse's pipeline include multiple sclerosis, rheumatoid arthritis (RA), neuromyelitis optica spectrum disorder and coeliac disease.
Pfizer and Imcyse team up on RA
In early January, Imcyse signed a research and licensing agreement with Pfizer for RA. According to the terms of the deal, Imcyse and Pfizer will work together to develop Imotope candidates for RA using the former's Imotope platform. In return, Imcyse will receive an upfront payment and an equity payment from Pfizer, as well as be eligible for up to $180m in milestone payments.
Pfizer's senior vice-president and chief scientific officer for inflammation and immunology research Mike Vincent will be also be joining Imcyse's scientific advisory board.
Bedoret states: "The finance will support Imcyse's development, but [Pfizer's] partnership will also aid in the development of our RA products, allowing for quick advancement of this program.
"Taken together, the equity stake, signature payments and partnership will help advance the Imotope platform in RA and bolster the technology as a whole."