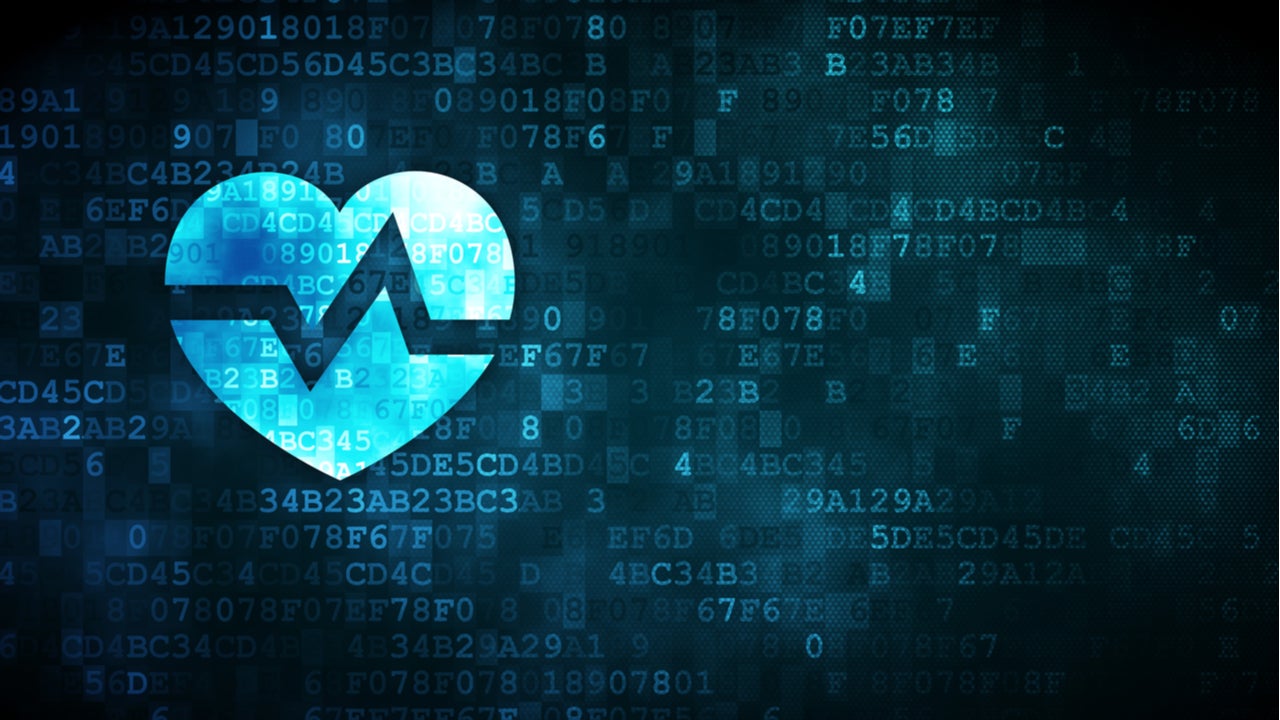 GlobalData research has found the top digital pharma influencers based on their performance and engagement online. Using research from GlobalData's Influencer platform, Pharmaceutical Technology has named ten of the most influential people in digital pharma on Twitter during Q2 2020.
Biggest digital pharma influencers: The top ten in Q2 2020
John Nosta is a technology theorist and the founder and president of NOSTALAB, a digital healthcare think tank. His specialities include medical innovation, technology, and strategic thinking.
Nosta is one of the founding members of the World Health Organization's (WHO) digital health roster of experts that focuses on the adoption and regulation of digital health services. He has also served on Google's health advisory board, which seeks to address the changes and demands of the healthcare sector.
Twitter followers: 63,082
GlobalData influencer score: 100
Anthem launches enhanced Amazon Alexa voice assistant for members https://t.co/0VcJUg9hbx via @businessinsider #voice #digitalhealth @AnthemInc #alexa

— John Nosta (@JohnNosta) June 25, 2020
Lione lreichardt is a health and digital expert and blogger who founded the 7C's HEALTH initiative that aims to meet the transformation and communication needs of health and digital customers.
lreichardt also contributes articles on digital health themes on his PHARMAGEEK blog and has co-founded Club Digital Pharma, a digital health resource for pharmaceutical players.
Twitter followers: 45,905
GlobalData influencer score: 81
L'IA pourrait aider les scientifiques à vérifier les affirmations liées à covid19 parmi le déluge de recherches #esante #hcsmeufr #digitalhealth #Coronavirus #covid-19 #COVID19FR #coronavirusfrance https://t.co/SjZFCYBIJJ pic.twitter.com/4gw80voK5T

— PHARMAGEEK #hcsmeufr (@LionelREICHARDT) June 25, 2020
Jamey Edwards is a healthcare technologist currently serving as the CEO and founder of Cloudbreak Health, a telemedicine company. He specialises in areas such as telemedicine, hospital management, and physician outsourcing.
Edwards also serves as a health transformer of StartUp Health, a global investor of healthcare services, and a member of the board of directors for Emergent Medical Associates, an emergency and episodic care provider.
Twitter followers: 16,241
GlobalData influencer score: 79
A3: Best evidence is rapid adoption of #Telemedicine by consumers. It isn't an edge #healthcare use case anymore. It's a mainstream tool that improves access to high quality care.

Evidence includes:

⬇️costs , #waittimes, #carbonfootprint
⬆️satisfaction, outcomes#telemednow pic.twitter.com/uXBhs4eTaU

— Jamey Edwards (@jameyedwards) June 25, 2020
Sahba Ferdowsi is a personal concierge physician currently serving as the CEO of Housemed, a provider of concierge medical services. He specialises in personalising the healthcare needs and treatment strategies of his patients.
Ferdowsi is also the personal concierge physician for HealthTap, a real-time digital healthcare platform. He has co-founded Medicast, a mobile-first logistics and management platform to provide on-demand care service.
Twitter followers: 8,984
GlobalData influencer score: 76
.@FCC announces first hospitals to win #COVID19 Telehealth Program funding https://t.co/Ea5suuyAs5 via @HealthITNews

— conciergedoc (@DrFerdowsi) April 20, 2020
Donna K Lencki is a healthcare entrepreneur who serves as the chief innovation and digital strategist of Capital BlueCross, a healthcare insurer. Her specialities include open innovation, emergent digital solutions, and recognising new market opportunities.
Lencki also created Geneia, a provider of healthcare data, analytic solutions and technology to improve patient care. She was the founder and CEO of Choicelinx Corporation, a computer software company, which was later acquired by a healthcare insurer in 2005.
Twitter followers: 33,889
GlobalData influencer score: 69
What will #telehealth look like in the long term for both providers and patients? The landscape continues to shift and will require deeper innovation, creativity and culture to keep #digitalhealth on its upward trajectory. https://t.co/h4EThmNXyP @HealthITNews

— Donna K. Lencki (@DonnaKLencki) June 16, 2020
Jane Sarasohn-Kahn is a health economist and consultant who is working as advisor to the W2O Group, an analytics-driven marketing services provider. She specialises in areas such as environmental analysis, scenario planning, strategy, policy, and healthcare reform.
Kahn also contributes to the Health Populi blog, and has founded THINK-Health, a health consultancy that leverages technology to achieve improved health outcomes, experiences, and costs.
Twitter followers: 28,989
GlobalData influencer score: 66
Here's real disruption in #healthcare: @Walmart charging $1 for 1 minute of #mentalhealth counseling. How much is #psychotherapy in your community? In mine it's a lot more than $45 for 45 mins @manonfiresocial calls out at #ATA2020 #GoTelehealth #telehealth pic.twitter.com/l7SGCOJ9jk

— Jane Sarasohn-Kahn (@healthythinker) June 25, 2020
Colin Hung is a healthcare technologist serving as a healthcare advisor for ventureLAB, an information technology and services company. He specialises in areas such as digital marketing, branding, demand generation, social selling, and product innovation among others.
Hung is also the CMO and editor of HealthcareScene.com, a healthcare media outlet for health IT companies. He created the HCLDR healthcare leadership blog and online community where patients, physicians and others share ways to improve the healthcare needs of people.
Twitter followers: 23,504
GlobalData influencer score: 64
On June 18th @ 1PM ET @DellEMCHealth @JustinCollierMD & @techguy will be having a live panel discussion on how to adapt & stay nimble using patient-centric multi-cloud solutions.

Register Here: https://t.co/zfe94gVKpr#HITsm pic.twitter.com/csK2OchDHD

— Colin Hung (@Colin_Hung) June 15, 2020
8. Brian Ahier (@ahier)
Brian Ahier is digital health expert working as health IT expert at MITRE Corporation, a not-for-profit corporation that uses federal funding to address the challenges faced by healthcare, defence, and the judiciary.
Ahier specialises in digital health, population health management, and IT infrastructure. He also writes for O'Reilly Media, an e-learning company.
Twitter followers: 56,485
GlobalData influencer score: 64
A Renaissance of Genomics and Drugs Is Extending Human Longevity
by @PeterDiamandis https://t.co/0AF12mFB5b pic.twitter.com/Gp026Ew8Dk

— Brian Ahier (@ahier) June 26, 2020
David Harlow is a healthcare attorney serving as the compliance and privacy officer at Insulet Corporation, a medical device company. He specialises in areas such as data privacy, digital health, policy, compliance, strategy, and proactive counselling.
David has previously served as a consultant and health care attorney for the Harlow Group, a healthcare law and consulting boutique.
Twitter followers: 17,986
GlobalData influencer score: 62
ICYMI> David Harlow on HIMSStv: Digital Health & the Need to Humanize Healthcare https://t.co/CplcZEpoyR #digitalhealth #hcldr #hitsm pic.twitter.com/gZ8lLIfV6d

— David Harlow 😷 (@healthblawg) June 27, 2020
10. Rafael Grossmann (@ZGJR)
Rafael Grossmann is a healthcare futurist and a surgeon at EMHS, a physician led medical community. He specialises in acute care, trauma, and advanced laparoscopic and robotic surgery.
Rafael is also an expert and innovator in mobile health and telemedicine. He serves as medical advisor for Nanox Imaging, an Israel-based company developing nanotechnology-based X-ray imaging, and clinical advisor for the consumer electronics company, Magic Leap.
Twitter followers: 11,188
GlobalData influencer score: 61
A phenomenal opportunity to hear & Learn about #VR in #healthcare , from true pioneers and experts directly to your home! @virtualmedconf @BrennanSpiegel @bjbirckhead @_The_Kate_D and others!! Will def try to attend! https://t.co/30ROZ0IcSi

— Rafael Grossmann,MD, FACS (@ZGJR) June 27, 2020