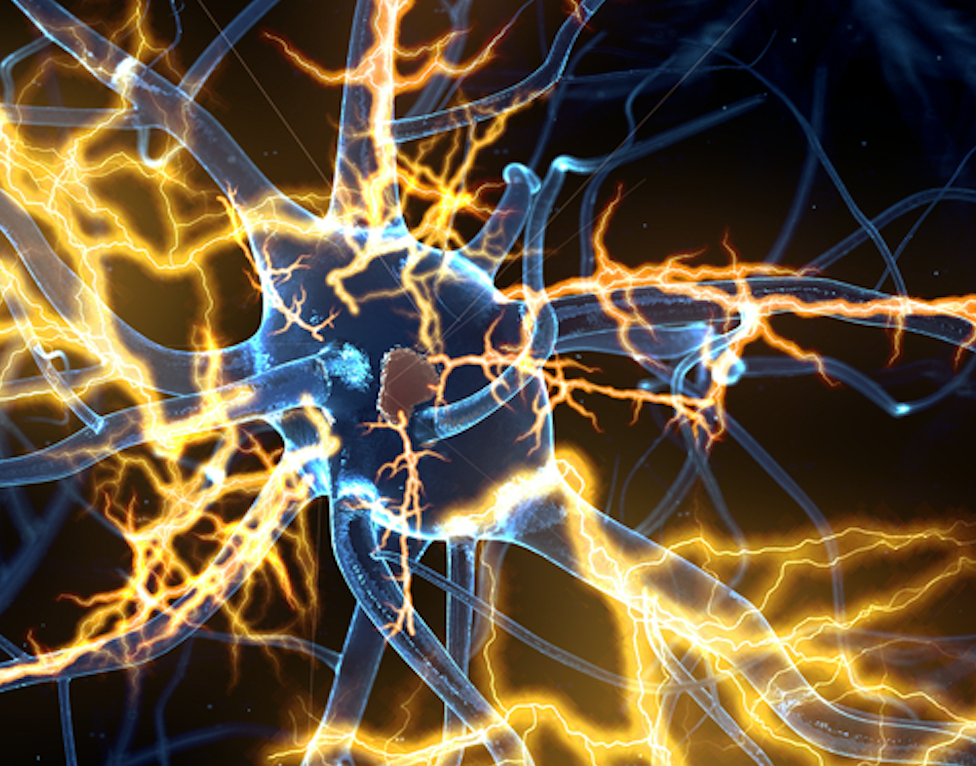 Affecting approximately one in 11,000 children globally, the rare disease spinal muscular atrophy (SMA) is characterised by a progressive loss of motor neurons in the spinal cord and progressive muscular wasting.
The condition is caused by mutated survival motor neurone (SMN) genes, SMN1 and SMN2; mutated SMN1 genes prevent the production of the SMN protein, which is important in the functioning of nerves, and mutations in SMN2 often mean full-length SMN protein cannot be produced.
This genetic condition is passed on through autosomal recessive inheritance, which means that when both parents are carriers of SMN1 mutation, there is a one in four chance their child will have SMA. Usually having more copies of the SMN2 genes leads to less severe SMA symptoms.
Until the approval of Biogen's Spinraza (nusinersen) in 2016, there were no treatments approved for this condition. Now there is a second treatment option for some SMA patients, the world's most expensive drug, Novartis'sgene therapy Zolgensma (onasemnogene abeparvovec-xioi), which treats the underlying genetic basis of the condition and was approved in May 2019.
The approval of these drugs were "landmark moments for the SMA community," says Jill Jarecki, chief scientific officer at research charity Cure SMA. Despite this progress, more treatment options are desperately needed for this devastating condition,which is the main genetic cause of infant mortality.
This is part of the reason why August has been designated as SMA Awareness Month; 2019 will be the 23rd time it has been marked by the SMA community.
Spinraza: the world's first SMA drug
Biogen began developing Spinraza in 2000, and 16 years later it became the first drug approved for SMA. Its initial approval in the US was followed by the European Union and other countries; it is now approved for both children and adults with SMA.
The drug is an antisense oligonucleotide, which targets SMN2 pre-messenger RNA, allowing it spur the production of full-length SMN protein. In the clinical setting, the drug was incredibly effective, stopping disease progression and allowing patients to regain strength and muscle function.
"The approval of Spinraza was a historic moment for the SMA community," says Jarecki. "Affected patients have seen an array of key improvements with treatment. Parents have reported seeing their infants sit, stand and wave. Teens and adults have also reported small yet significant improvements including being able to do more throughout the day and experiencing less fatigue."
Spinraza is not an oral drug; it is administered to the spinal cavity through a lumbar puncture three times over the first four weeks, and then once every four months for the rest of the patient's life. This sometimes needs to be done under local anaesthesia as it can be painful for the patient.
It has a very high price tag; the 2018 published price for a single dose was €75,000, or roughly $84,000, however, many national health services, including the UK's, have negotiated lower prices.
Zolgensma: the world's most expensive drug
Even Spinraza's high price is dwarfed by the cost of Novartis's gene therapy Zolgensma, the second FDA-approved drug for SMA, which is priced at $2.1m, making it the most expensive drug in the world.
All approved gene therapies to date have high price tags, because of their complexity and their ability to treat the underlying cause of the disease, potentially revolutionising treatment for patients.
Zolgensma uses an adeno-associated virus vector to introduce the missing SMN1 sequence to SMA patients, which allows motor neurons to function as normal.
Although this SMN1 transgene is effective inside the cell nucleus, it does not integrate with the patient's human DNA chain and therefore, this genetic modification is not passed onto any offspring.
It is administered either intravenously or via intrathecal administration like Spinraza.
Zolgensma is awaiting approvals elsewhere in the world; however, this is on hold until the FDA has determined the significance of animal testing data manipulation reported last month by a Novartis subsidiary.
Reldesemtiv: improving mobility in SMA patients
Although the approval of Spinraza and Zolgensma have transformed the lives of patients with SMA, further treatments are needed for this condition.
"Data shows that these [two] drugs work best when given before the onset of SMA symptoms," Jarecki explains. "Novel therapeutic strategies are needed to ensure optimal therapies for all ages and stages of disease."
One of the key approaches Cure SMA is taking in current clinical development is focusing on "non-SMN targets," such as those that work directly on "other systems, pathways and processes affected by SMA".
One example of this approach is Cytokinetics' reldesemtiv. Developed in collaboration with Astellas, Cytokinetic's fast skeletal muscle troponin activator (FSTA) slows the rates of calcium release from the regulatory troponin complex of fast skeletal muscle fibres; this helps to increase muscle contractility.
In a recently completed Phase II study, reldesemtiv was shown to increase patients' endurance, as measured through distance a patient could walk in six minutes, across type two, type three and type four SMA; type one is the most severe and common form of SMA.
The drug has also shown efficacy in amyotrophic lateral sclerosis, another progressive neurodegenerative condition.
As a result of these successful results in SMA, the European Medicines Agency (EMA) granted reldesemtiv orphan drug designation in July 2019; the US Food and Drug Administration (FDA) had done the same in 2017.
Cytokinetics' executive vice-president of research and development Fady I. Malik commented: "We're pleased that reldesemtiv received orphan designation from the European Commission.
"Despite advances with SMN-directed treatments, residual muscle impairment and weakness are expected to present continuing challenges for patients with SMA.
"Treatment with reldesemtiv may represent an additive and complementary approach to increase muscle function."
SRK-015: another promisingmuscle-directed therapy
Scholar Rock's SRK-015 is another example of a non-genetic therapeutic approach. Building on research demonstrating the role of myostatin protein in muscle growth and strength, SRK-015 is a selective and local inhibitor of a latent form of this protein.
Rather than blocking active, mature myostatin or its receptor, the drug's inhibition of latent myostatin avoids blocking the activity of other members of the TGFß, which could cause serious side effects.
SRK-015 performed well in a Phase I clinical trial of healthy volunteers; final results were published in June 2019.
After these encouraging results, the drug has now advanced into the Phase II proof-of-concept TOPAZ clinical trial. It is focusing on the second and third most severe forms of SMA – types two and three – with the primary endpoint being improvement in motor function.
Lead principal investigator of TOPAZ trial and John Hopkins professor of neurology Thomas Crawford commented: "Muscle-directed therapy is the next step towards addressing residual weakness in individuals with SMA.
"I believe SRK-015 holds real promise to potentially improve their overall motor function."