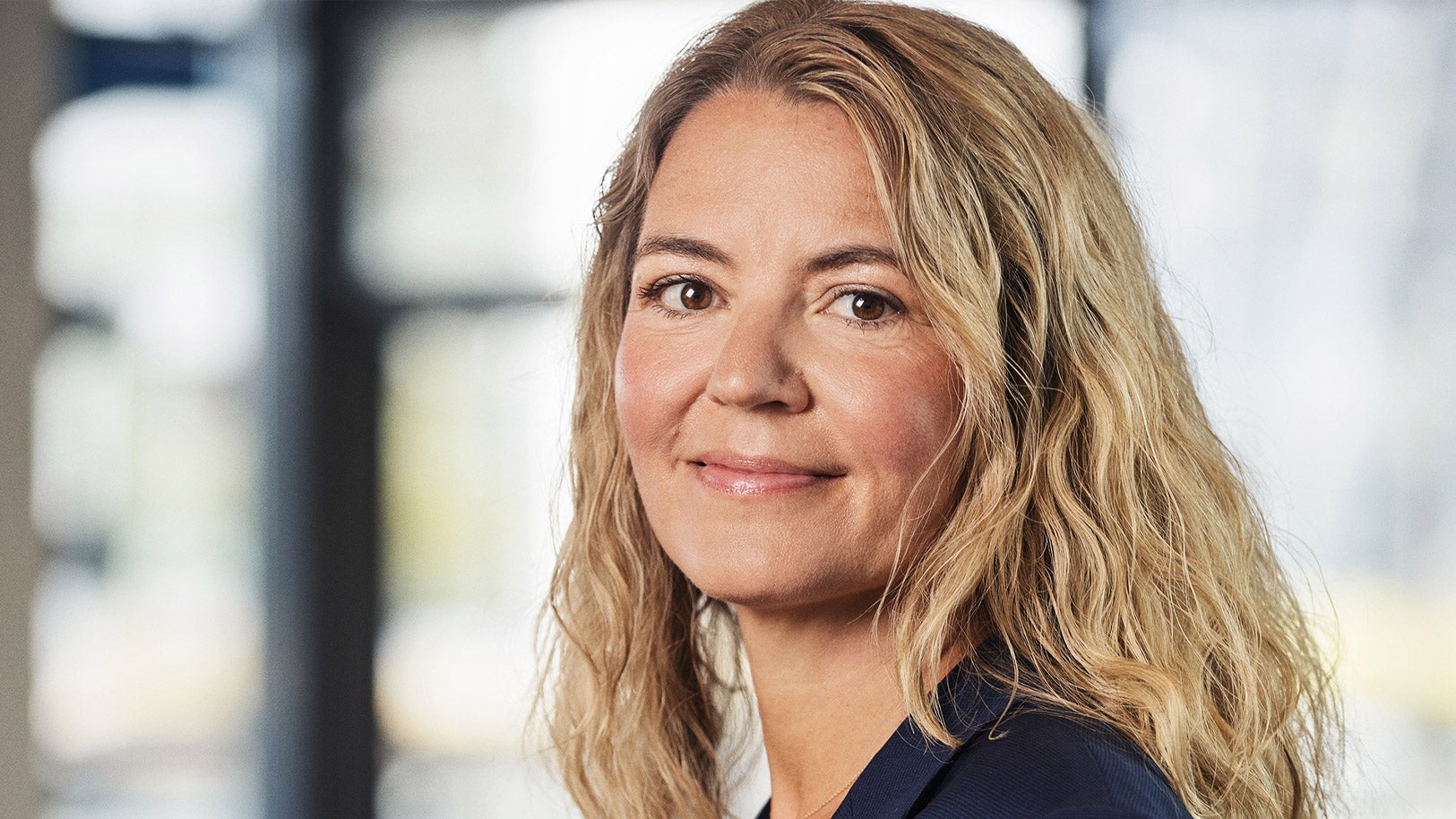 Founded in the 1990s, the Novo Nordisk Foundation oversees the management and administration of the Novo Group, comprised of Novo Nordisk, the Danish pharma giant renowned for its diabetes research and products, and enzyme business Novozymes.
Just before the millennium, the foundation set up Novo Holdings to manage and invest its assets into promising medical research. Now Novo Holdings has four main investment areas with separate investor teams: Novo Seeds, Novo Ventures, Novo Growth and Novo Principal.
Novo Ventures is the venture capital (VC) arm of Novo Holdings. It focuses on investing in private and public biotech companies with late pre-clinical or clinical stage products. With offices across the US, as well as in London and Copenhagen, it invests in innovative companies both sides of the Atlantic. Meanwhile, Novo Seeds supports early stage companies, Novo Growth works with companies close to commercialisation and Novo Principal invests in well-established companies.
Novo's VC arm has been very successful over the last ten years; it has invested €1.9bn into 151 pioneering companies and successfully exited 63 companies. However, the global economy has had a challenging start to the new decade because of the pandemic, begging the question: what impact has Covid-19 had on Novo Ventures and its peers in the VC world?
A neuroscientist by training, Nanna Lüneborg joined Novo Ventures as a partner in 2016 after a stint at Novo Seeds and London-based Apposite Capital. She now, alongside Naveed Siddiqi, leads the VC firm's European investment efforts from Copenhagen.
Lüneborg discusses the VC firm's investment strategy, how Novo Ventures, and the general biotech investment landscape, has weathered the Covid-19 storm and the emerging trends likely to drive investments in the 2020s.
Allie Nawrat: What differentiates Novo Ventures' investment strategy from other VC firms operating in the life science sector?
Nanna Lüneborg: What characterises Novo Ventures is that we invest in products, rather than broader technology platforms. That is not to the exclusion of a platform, but [for us] the platform needs to be exemplified in a product opportunity that makes sense on its own.
The rationale is that most biotech companies raise on their most advanced product and this product also tends to be the catalyst for a subsequent exit, whether that's from M&A [merger and acquisition] or from public markets.
I think the other thing that characterises us is that we are a very patient investor. We spend a long time with the company before making our first investment; we're quite happy to spend time getting to know a management team and a set of technologies.
We very much look at 'when do we have a proof of concept?' and 'do we think that this company has really demonstrated their drug or technology offers a unique benefit?' We work back from when we think this company would be able to either go public or attract an acquisition.
If the timing or valuation is not right or if we feel that there is still very significant technical risk ahead then we will be quite happy to pass.
That does mean we miss opportunities where companies then get sold before they go out and raise the next financing, but in general, most successful biotech companies come back and raise more money in the next one or two years. A lot of the new investments we make tend to be in companies that we've been in a dialogue with for a long time.
AN: 2020 has been a uniquely challenging year for everyone; how has the Covid-19 pandemic affected Novo Ventures? 
NL: There was an immediate meltdown that happened in March and April where everything came to a standstill. We, along with everyone else, went through an internal reckoning at that point to make sure that all our portfolio companies were well funded and well positioned to weather the storm.
We've been doing an analysis of our core investment universe and year-to-date in 2020 is record beating in both Europe and the US on various different metrics, [such as] number of deals, size of deals, number of public financings and average deal sizes. It has been business as usual – and actually business as never before.
In 2020 to date, we've invested in 18 new companies – [compared to] 20 last year – and we've also made more than 50 follow-on investments in existing portfolio companies. That is a huge number of transactions.
In terms of exits, we've been very active in taking our companies public. We've not had any acquisitions of portfolio companies this year, but we have had a huge number of initial public offerings (IPOs) spanning a large range of companies. One of the big IPOs that we participated in, and an investment that we're very proud to be associated with, was for a company called Harmony, which had a new product launched on the market last year for narcolepsy.
We also have several of our other portfolio companies that are pursuing IPOs in the coming months. I think we'll come out of 2020 with between seven and ten IPOs done this year alone. Last year was a bit slower on IPOs; we had three IPOs last year: Mirum, Morphic and Milestone. We also had the acquisition of Theracon by Pfizer.
AN: Is Novo Ventures' Covid-19 experience mirrored across the wider life sciences VC space?
NL: The pandemic has focused a lot of interest on the biopharma and biotech industry as the solution to get us all out of this situation. The pandemic has attracted a lot more generalist investors into the space particularly to companies that have a Covid-19 flavour, [such as] vaccines, diagnostic rapid testing or treatments. We've seen very lofty valuations for some companies addressing Covid-19 specific opportunities.
Historically the median deal size for biotech companies in the private space has been around $40m, whereas in 2020 it has been around $60m; that is a really big step up there.
Also, almost twice as many financings have happened in the US and Europe. This speaks to the willingness of capital to chase high quality opportunities.
AN: What are the particularly exciting, stand out companies that Novo Ventures has invested in this year?
NL: With 18 companies, that is quite a difficult question to answer; the most obvious ones I can speak to are some of the ones I have been [directly] involved with. We led a Series B investment in June this year into NodThera, [which] develops small molecule inhibitors for NLRP3, a novel target in inflammation.
Then Lava's [Series C round] was announced a couple of weeks ago. These are bispecifics for oncology, [an area] where we think there is a huge opportunity to have both better efficacy and safety with bispecifics. Lava has a unique platform engaging gamma delta T cells and combining that with tumour targeting.
We've also done a major refinancing of an existing portfolio company called F2G, which is developing a novel, antifungal treatment. This is now in a registration study for azole resistant fungal infections, a big problem for patients that are trying to get a stem cell transplant or are immunosuppressed.
We participated in the IPO of Akouos and led the crossover round for Freeline. Akouos and Freeline are both exciting gene therapy companies addressing very different patient populations – Akouos has a product for hearing loss, Freeline develops next-generation liver-targeted gene therapies.
AN: What emerging life science trends are starting to drive investment or will do so over the next decade?
NL: I am not sure there is something completely new on the horizon, but there will be a lot more of what we've seen the beginnings of.
Of all of the different new technology platforms where we have the first generation being approved in the last few years, there is now a huge pipeline of the next iterations of products. I think we will see a lot more of these second or third-generation products, which will mean better treatments for patients. [This will also] probably address budget limitations of these therapies as well.
[Our portfolio company] Freeline is a nice example of the next iteration on the first innovation of gene therapies.