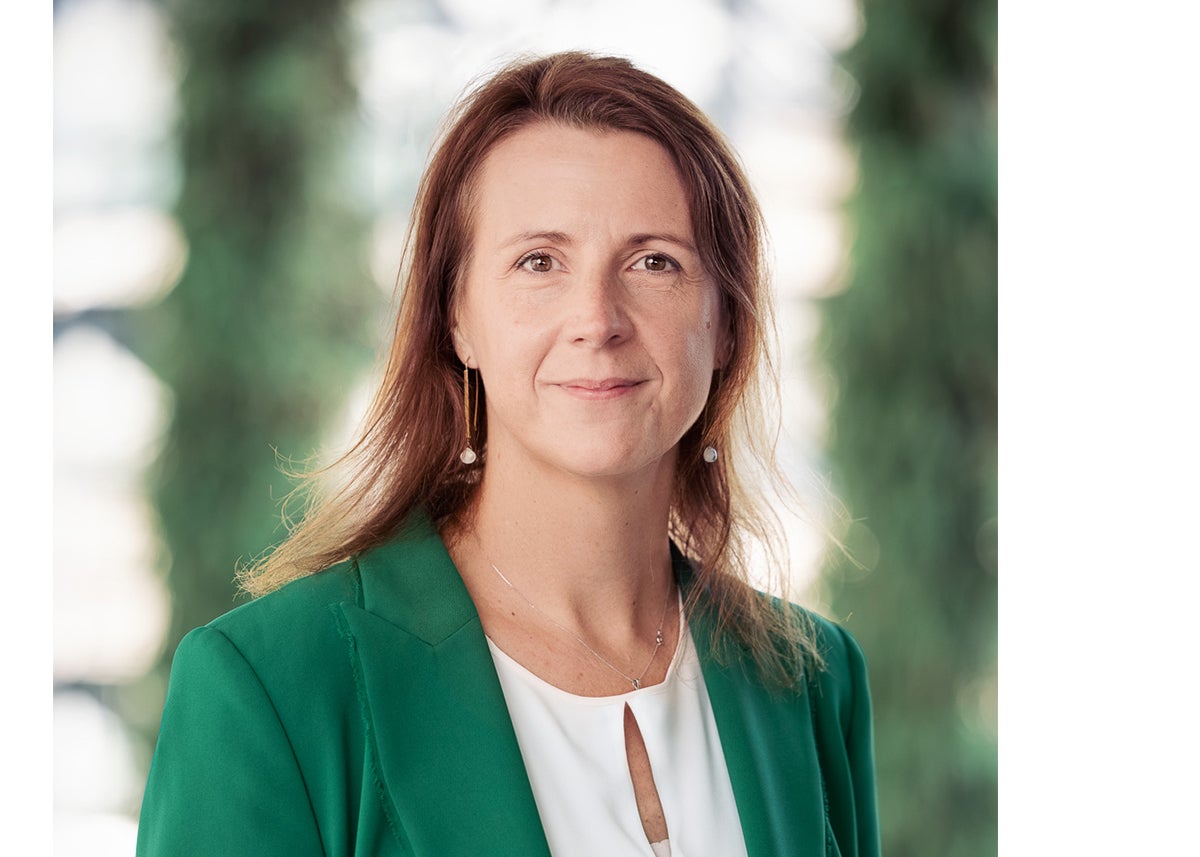 Checkpoint inhibitors have revolutionized the field of cancer immunotherapy over the last decade, but some tumors continue to develop resistance against such treatments. The Swiss biotech iOnctura plans to overcome this by developing therapies that target the tumor stroma immune interface, says CEO Catherine Pickering.
Pickering previously worked with pharma giant Merck before starting iOnctura. "I couldn't find a company that really inspired me to be the CEO. So, I decided to build my own company," she says. iOnctura was founded in 2017, when it licensed three programs developed by Merck KGaA, and Cancer Research UK with whom Pickering had collaborated while at Merck.
Pickering says the next phase of cancer drug development will look at stromal targets and to this effect, targeting the tumor stroma and the immune space is the backbone of the company's platform, she says.
One of its lead drugs, PI3Kdelta inhibitor IOA-244, is being studied in a Phase Ib trial for patients with uveal melanoma, after being trialed in a Phase Ia study. PI3Kdelta and PI3Kgamma are expressed exclusively on immune cells unlike alpha and beta isoforms.
As per data from The Cancer Genome Atlas, high levels of PI3Kdelta in the tumor are associated with an immunosuppressive microenvironment. Pickering says the drug's clinical development is banking on that, with the Phase Ia study having enrolled cancers with a high expression of the PI3K delta and a high burden of regulatory T or Treg cells. Uveal melanoma is a cancer type with a high PI3Kdelta expression. Last month, iOnctura presented Phase Ia dose escalation IOA-244 data in mesothelioma and cutaneous and uveal melanoma at the European Society of Medical Oncology (ESMO) Immuno-Oncology Congress. No dose-limiting toxicities were detected, as per a 9 December 2021 release.
I couldn't find a company that really inspired me to be the CEO. So, I decided to build my own company
While the uveal melanoma trial is recruiting in Italy and the UK, iOnctura plans to file an IND to the FDA early this year for it to expand in the US. Even though uveal melanoma is a rare disease, there have been no enrollment challenges in recruiting patients so far, Pickering says, noting this could be due to high unmet need. Uveal melanoma is an aggressive disease and 50% of patients who undergo surgery that target the primary tumor are still likely to develop metastatic disease. The company also plans to explore resistance mechanisms of checkpoint inhibition in melanoma, which is driven by Tregs, where IOA-244 will be combined with checkpoint inhibitor once the patient has progressed on a checkpoint inhibitor, Pickering notes. Preclinical data has shown that the drug doesn't compete with ATP unlike others that target PI3K delta, which makes it a very selective PI3K delta inhibitor, Pickering says. Drugs that target this mechanism have had a burdensome safety profile in the past, but the selective nature of this therapy avoids this issue, she adds.
Fundraising plans
As for fundraising plans, iOnctura's plans to close a Series B round by 1Q of this year, Pickering says. While she declined to specifically comment on the amount, she notes it will be more than the EUR 20m raised in Series A.
iOnctura, which appointed a chief business officer in August, is talking to several VCs to fund the next phase of the company. It is important the next fundraise should involve a syndicate that will support the company going public at the right time, she says. Hence, the company is talking to US crossover investors and larger European investors, she adds. iOnctura is also having discussions to consider nondilutive financing and expanding beyond its core geographies, so there is a lot of optionality for its funding strategies.
iOnctura is also in the process of completing a Phase I study of the company's autotaxin inhibitor, IOA-289, in healthy volunteers. Once the right dose is identified, the drug will be investigated in a pancreatic cancer trial that will start at the beginning of 2022.