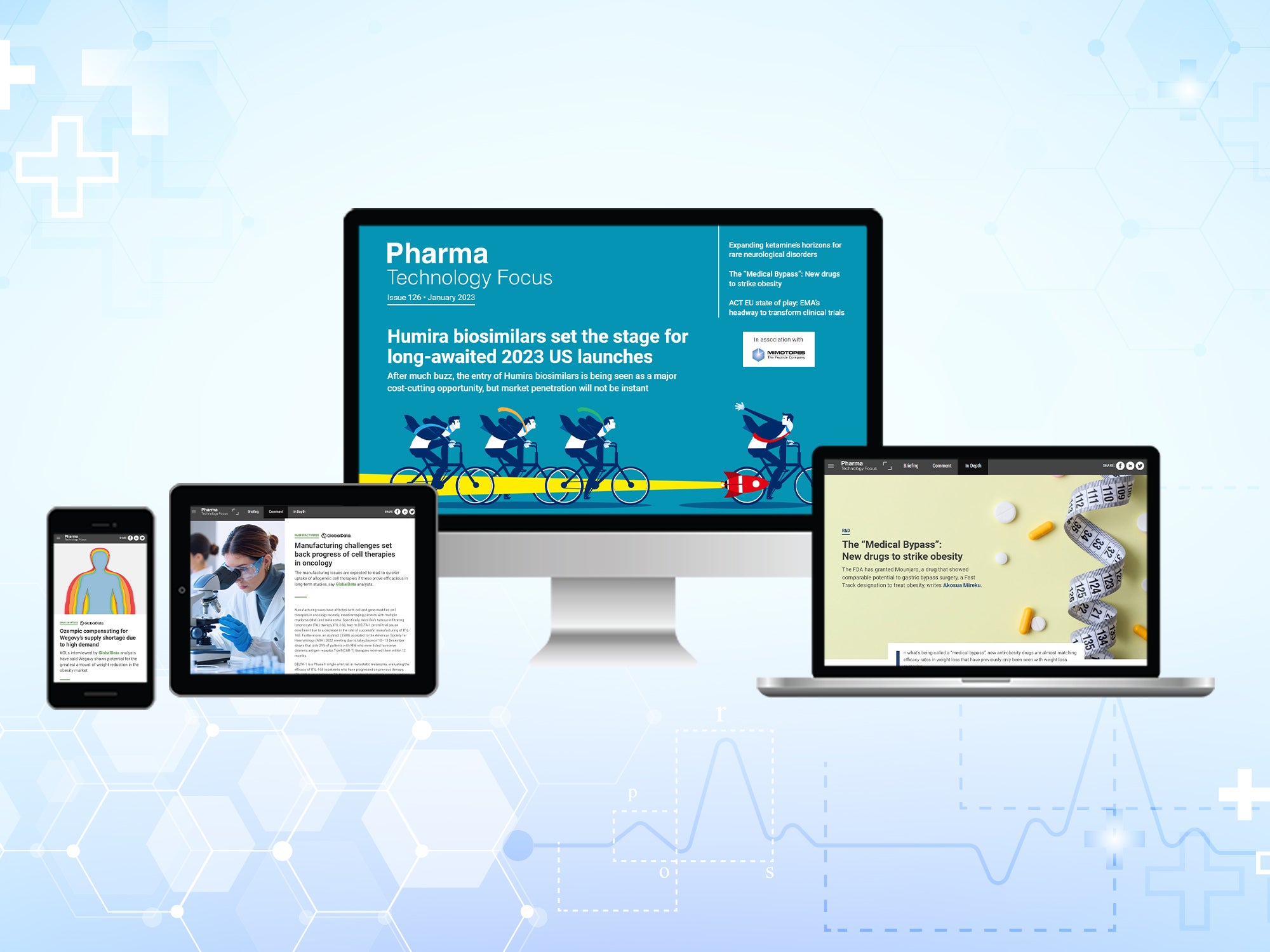 Here at Pharmaceutical Technology, we are gearing up to start the new year with a renewed vigour at covering the latest news in the pharmaceutical space. We're kickstarting this month's magazine with stories about trends that are expected to make a splash in the sector.
First up, 2023 will be the year when the first biosimilars to the megablockbuster drug Humira enter the US market. This month's cover story explores the different players in this race and the factors that drive their success.
For several decades, researchers have been investigating the role of ketamine in treating depression. Another feature explores the ongoing efforts by several pharma companies to study ketamine's effects for treating Parkinson's disease, fibromyalgia, and Rett syndrome.
Also in this issue, we stay on the drug shortage beat and explore how they are affecting cancer clinical trials, and the future of obesity drugs.
All this, and the latest pharma industry news, comment, data, and analysis from GlobalData.