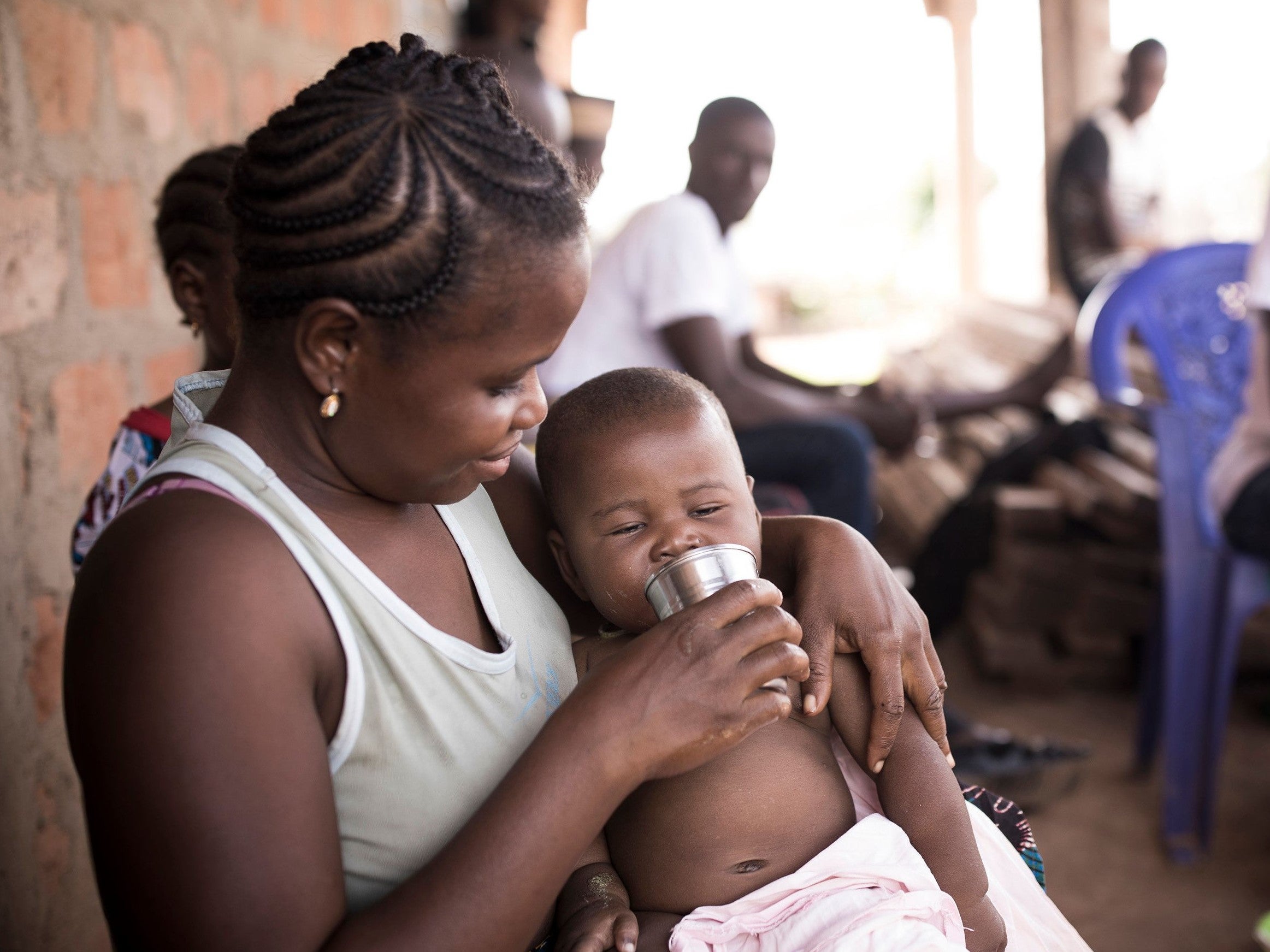 With infection and death rates plateauing since 2015, eradicating malaria remains a long way from being achieved, despite significant progress made in the 70 years since the founding of the World Health Organization (WHO) and its prioritisation of achieving this global health goal.
A three-year research project by the WHO's Strategic Advisory Group on Malaria Eradication (SAGme) concludes this is partly because the tools currently being used to tackle malaria are insufficient. The report, which was published in August, called for a renewed focus on research and development (R&D) of new tools to prevent and treat the infectious disease.
SAGme chair Dr Marcel Tanner said: "To achieve a malaria-free world we must reinvigorate the drive to find the transformative strategies and tools that can be tailored to the local situation.
"Business as usual is not only slowing progress, but it is sending us backwards."
Importance of eradicating malaria soon
SAGme's report argues why it remains crucial that malaria is eradicated in the near future. "As well as saving millions of lives and improving health and health equity, eradication is an investment that offers a return that lasts indefinitely. There is no doubt that eradicating malaria would make the world healthier, more productive and more prosperous."
Economic data cited in the report shows that each 10% reduction in malaria cases between 2000 and 2017 was associated with an average 0.3% rise in GDP per capita.
WHO director-general Dr Tedros Adhanom Ghebreyesus echoed this in a statement, saying: "Freeing the world of malaria would be one of the greatest achievements in public health."
Eradicating malaria would have "the greatest beneficial impact on the world's most vulnerable populations," the report stated.
Medicines for Malaria Venture (MMV) CEO Dr David Reddy agrees, saying: "The knock-on effects of eradicating malaria would be substantial in terms of global development and poverty reduction.
"Malaria is a disease of poverty and exacerbates poverty…Prevention and elimination means breaking this cycle and represents an investment towards heathier and more prosperous societies."
Role of R&D in supporting malaria eradication
The SAGme report notes that R&D will be centre to the global malaria eradication effort. Building on the work of the Malaria Eradication Research Agenda (malERA), the report singled out better understanding and combatting resistance to existing drugs, new and improved tools for vector control outside of the home and developing genetic tools to alter mosquitoes' ability to transmit the virus.
As well as noting the need for an integrated approach focusing on better prevention and treatment, Reddy emphasised the challenge of drug resistance and the need to develop safe and effective drugs to tackle this.
"Linked to the complexity and adaptability of the malaria parasite is its ability to develop resistance to almost every medicine thrown at it, which poses a challenge that all new drugs must be active against known resistant strains and ideally [be] 'resistance proof'," Reddy explains.
Not focusing or investing in prevention and treatment R&D could cause major biological threats against successful eradication, according to SAGme. These threats include further development of insecticide and antimalarial drug resistance and altered vector behaviour.
The report further explains that current tools for vector or parasite control, such as indoor residual spraying and insecticide treated nets, are inadequate because they do not protect against outdoor biting.
Experiments on genetically modifying mosquitoes are already undeway in labs and in the field in sub-Saharan Africa. In July 2019, non-profit organisation Target Malaria released 10,000 genetically engineered mosquitoes into Burkina Faso; the idea is that these mosquitoes will spread a certain gene into the wild population, which would reduce their ability to reproduce and therefore wipe out malaria-carrying mosquitoes in the area.
Incentivising malaria R&D
Although it has been shown that eradicating malaria will have significant global cost savings – the WHO estimates the scale-up in R&D would cost $34bn, but the economic gain would be almost eight times higher at $283bn – the primary reason why R&D for malaria has struggled is lack of incentives for the private sector, and particularly the pharma industry.
Reddy explains: "The R&D process itself is lengthy and risky with high rates of attrition.
"New drugs must be tested against multiple stages [of the parasite's lifecycle], and most will only be effective against some stages. Compounds must, therefore, be combined, further complicating the development of new drugs."
The SAGme report also identifies that a lack of "sufficient and continued commitment from countries and international donors" and "failure to engage opinion leaders, political leaders, and the private sector" as potential financial threats to the successful eradication of malaria.
Further private-public sector initiatives, such as MMV's product development partnership models, could support incentivising industry engagement in malaria R&D.
The charity's CEO notes: "[Our] experience demonstrates that a not-for-profit organisation can be extremely effective at catalysing drug development for diseases of poverty."
Only 20 years after founding, MMV has collaborated on bringing 11 new medicines to the market, as well as having ten projects currently in clinical trials. A notable example of an anti-malarial in MMV's pipeline is a collaboration with Novartis for a new formulation of lumefantrine, which is a promising treatment, in combination with novel medicine ganaplacide, for children with uncomplicated malaria.
Another notable example of this approach has been the RBM Partnership to End Malaria, which announced earlier in October that $14bn had been raised in the Global Fund to Fight AIDS, Tuberculosis and Malaria in the latest funding round; $1bn of this was pledged by the private sector.
As well looking at antimalarials, the RBM partnership noted that some of this funding will be used for other areas of R&D – particularly vector control – which malERA noted in its 2017 research agenda was an area especially lacking in funding.
New R&D tools alone won't eradicate malaria
Although improving the tools to tackle malaria will clearly support eradication efforts, they are not sufficient alone; the SAGme report acknowledges this and picks out three other areas of focus to successfully stamp out malaria.
Ensuring there is universal health coverage and access to new tools is crucial to malaria eradication, and requires significant political will. The report states "health system quality is strongly correlated with malaria progress across the spectrum of malaria endemicity. A strong governance framework will need to bring together health systems infrastructure, service delivery, civil society and communities."
Reddy agrees that eradication also relies on strong political commitment to support universal health coverage and the development and implementation of any new tools.
According to the SAGme report, another area that requires focus is a "reliable, rapid and accurate surveillance system" that engages multiple stakeholders. This is particularly important to better understand and survey the non-human reservoir of infection that is characteristic of malaria, due to its transmission through mosquitoes.
Connecting the three previous SAGme focus areas together is the final one: developing subnational, national and regional strategies that look generally at healthcare provision in malaria endemic areas.
While anti-malaria efforts may vary from country to country, the disease knows no borders and extensive collaboration from all stakeholders is essential; "there is need for strategies that approach malaria holistically, ensuring that malaria interventions do not stop at international borders, but extend throughout areas at risk."