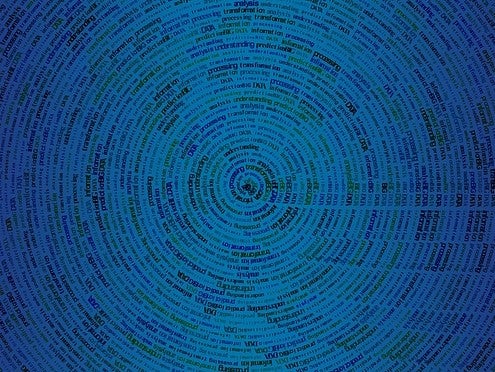 In August, Novartis came under fire for submitting manipulated data in an application to the FDA. The problem lay with its gene therapy product Zolgensma, which had been granted FDA approval in May. While Novartis had become aware of the data issue in March, it hadn't informed the regulator till June.
"The FDA is carefully assessing this situation and remains confident that Zolgensma should remain on the market. Out of the large amount of submitted information reviewed by the agency, our concerns at this time are limited to only a small portion of the product testing data that was contained in the marketing application," said the FDA's Dr Peter Marks in a statement.
Zolgensma is a pioneering gene therapy product for young children with spinal muscular atrophy. Costing around $2.1m per treatment, it is the most expensive medicine on the market and had spurred debate around drug pricing even before the data integrity concerns came to light.
While there are no concerns around the product itself – it performed remarkably well in human trials – the scandal has raised some tricky questions. How could the situation have arisen, and what can be done to stop it from happening again?
A 'green light' on misbehaviour
The data manipulation came early in the product's development, during the animal testing phase. It concerns the company's biologics license application, as opposed to the clinical trials.
"The totality of the evidence demonstrating the product's effectiveness and its safety profile continues to provide compelling evidence supporting an overall favorable benefit-risk profile," said Dr Marks.
However, the agency said it was taking the situation very seriously, and would likely have delayed approval had it known about the fake data. Novartis' AveXis unit, which developed the drug, could be subject to civil or criminal penalties.
What's more, five Democrat politicians have expressed their censure, urging the FDA to "hold AveXis accountable for its malfeasance".
"It is unconscionable that a drug company would provide manipulated data to federal regulators in order to rush its product to market," stated the politicians, who included Bernie Sanders and Elizabeth Warren. "Anything short of a forceful response would signal a green light to future pharmaceutical misbehavior."
Questions remain about who knew what, and why it took so long for the company to disclose the inaccuracy. Confounding the story further still, it has emerged that a senior manager at Novartis sold almost $1m worth of stock just before the data falsification became public (a situation the company claims is unrelated). Around the same time, two top executives were replaced.
For its part, the company has stated the delay in disclosure was due to its internal investigations.
"An investigation was immediately initiated to rapidly understand any implications and address the situation. Once we had interim conclusions from our investigations, we shared our findings with the FDA," said Novartis on a statement.
The problem of reporting bias
Scandals involving data falsification are mercifully quite rare. However, given the costs of drug development – and pressure to give shareholders a good return – it's easy to see how a pharma company might influence its results.
According to Rachel Cooper, director of the Transparency International Health Initiative, scientists have known for decades that clinical trial data can be subject to reporting bias.
"When those running a trial fail to report accurately – whether by failing to publish, publishing selectively, distorting results, or outright data manipulation – there are a series of negative knock-on effects for clinicians and patients," she says. "Regulators, trial funders and researchers all have a role to play in promoting and demanding trial transparency."
The most obvious way the problem manifests is through industry funding, with the number of industry-sponsored trials increasing year on year. In 2012, reporters at the Washington Post reviewed the New England Journal of Medicine to find articles about new drugs. Of the 73 articles that had been published in the previous year, 60 were sponsored by a pharma company, and 50 were co-written by drug company employees.
This might not sound like too much of a problem, until you consider that the odds of coming to a positive conclusion are 3.6 times higher in pharma-sponsored studies than in those funded by uninterested parties. It's rare for a researcher to publish a study with negative results.
In the worst-case scenario, reporting bias can be deadly for patients. In 2004, Merck's arthritis drug Vioxx was withdrawn from sale, after it emerged study authors had omitted key safety data. Over the five years it had been on the market, it was estimated to have caused an extra 27,000 cardiac-related deaths.
In a similar example, the medical devices company Medtronic has come under scrutiny for its Infuse Bone Graft, after a number of its studies failed to disclose information about side effects. According to an independent editorial published in 2011, adverse events were 'perhaps 10 to 50 times the original estimates calculated from industry-sponsored studies'.
Calls for clinical trial transparency
Another issue is the fact that public health agencies (such as the FDA in the US and the EMA in Europe) typically refuse to share clinical trial data with third parties. This means independent researchers can't re-analyse the data and flag up any concerns.
"Strengthening transparency around clinical trials, including the mandatory registration of studies before they begin and the registration of summary results within 12 months, would improve accountability, save public funds and ultimately advance public health objectives," says Cooper at Transparency International.
In the case of Zolgensma, Novartis has said it is committed to ensuring the highest level of transparency and integrity with health agencies. It does not expect the scandal to affect its ongoing Zolgensma regulatory filings (for example with the EMA).
The company has also gone one step ahead of its pharma peers, by pledging to improve its transparency measures in future. Speaking at an investor conference in early September, CEO Vas Narasimhan said the company will inform the FDA within five business days about "any credible allegation of a data integrity issue of any filing in the Novartis Group that reaches our quality organisation".
With the FDA's investigation ongoing, it remains to be seen what the repercussions will be for Novartis, or how this latest scandal will affect calls for greater transparency throughout the industry.
"We remain fully capable of releasing high-quality, fully compliant Zolgensma to patients in need. We have and will continue to work in close cooperation with the FDA to appropriately update our submission and address any quality gaps identified," said Novartis.
Cell & Gene Therapy Coverage on Pharmaceutical Technology supported by Cytiva.
Editorial content is independently produced and follows the highest standards of journalistic integrity. Topic sponsors are not involved in the creation of editorial content.