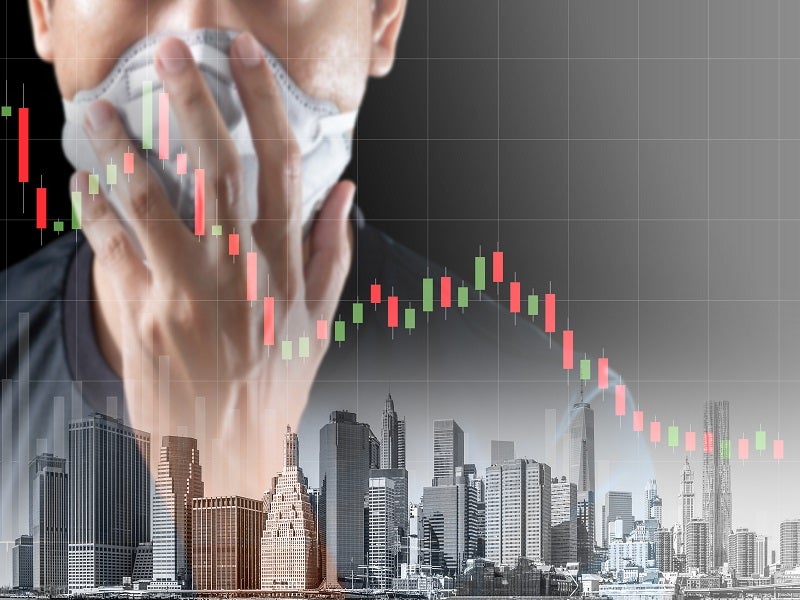 Healthcare officials have repeatedly highlighted the importance of wearing face masks to control the spread of the Covid-19 pandemic. Economists have gone a step further, by translating the importance of mask wearing into economic terms to understand the impact on GDP. Governments should spread awareness and encourage people to wear masks. Macroeconomic influencers share their views on the Covid -19 impact.
Dr. Malini Nair
Dr. Malini Nair, an economist, shared an article on how wearing masks can help in improving the US GDP. Wearing masks can act as an alternative for lockdowns and enable more shops and offices to open. According to Goldman Sachs, if 15% of the population wears a mask, the increase in number of cases can be reduced by 1%.
The Economist further notes that if each person in the US wears a mask for a day, it will help in preventing a fall in GDP of $56.14. Based on these projections, the article notes the government should place more emphasis on the importance of wearing masks.
According to The Economist's reckoning, a single American wearing a mask for a day is helping avoid a fall in GDP of $56.14. Not bad for something that can cost as little as about 75 cents for a good, level II procedure mask. https://t.co/5zvPu8WBHZ

— Scott Gottlieb, MD (@ScottGottliebMD) August 23, 2020
Brett House
Brett House, deputy chief economist at Scotia Economics, shared an article on the economic overview of the Latin American region. Despite having some of the strongest pandemic control measures in the world, the Latin American region is still among the top Covid-19 hotspots. Stringent control measures are expected to be maintained to ensure economic recovery.
The article also notes that the central banks in Chile and Colombia are expected to announce a cut of 25 basis points to their monetary policy rates.
What to watch in #Latam over the next 2 weeks: cuts to monetary policy rates expected in #Chile & #Colombia, #Mexico central bank minutes and inflation report will update expectations for #Banxico. Tier-1 data from #Brazil, Chile, and Mexico. #Argentina's debt swap closes Sep. 4. https://t.co/sxmB2cUovG

— Brett House (@BrettEHouse) August 23, 2020
Pedro Nicolaci da Costa
Pedro Nicolaci da Costa, Federal Reserve and economy correspondent at Market News International, shared an article on the increase in effective unemployment in Australia to above 13% by the end of September.
More than half a million people are expected to lose their jobs due to the lockdown restrictions imposed in Victoria following a second wave of infections. Although effective unemployment declined in July to 9.9%, the second wave of infections is expected to result in the increase in unemployment rate.
Australia says effective unemployment to exceed 13% by end of September https://t.co/hv6pN8t7F0 pic.twitter.com/5ybPqBStS2

— Reuters (@Reuters) August 23, 2020
Robin Brooks
Robin Brooks, chief economist at Institute of International Finance, tweeted on the GDP levels in the Latin American region. He noted that after the 2008 global financial crisis, the Latin American region needed two years to return to pre-crisis levels. The recovery was aided by huge stimulus packages provided by China in 2009.
With the current crisis, the region does not have access to any such stimulus and hence are at risk of bigger decline in GDP levels.
After 2008, it took Latin America 2 years to work its way back up to pre-crisis GDP levels. That was with help from China's huge stimulus in 2009, which lifted commodity prices & aided exporters in the region. No such stimulus this time, in the face of much bigger drops in GDP… pic.twitter.com/3oH2HqZNND

— Robin Brooks (@RobinBrooksIIF) August 23, 2020