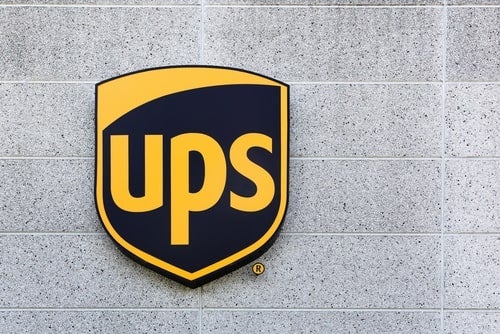 While advanced therapies have transformed the pharma industry already, and are set to continue to do so over the coming years, they have also brought new complexities into the already knotty, costly pharma supply chain.Manufacturing advanced therapies at scale is significantly more complicated, manual and expensive than traditional medicines.
This is because the majority of these treatments are autologous therapies, meaning they are developed from a patient's own cells, which require a complex biological approach to be separated and activated so they can be transformed into drugs. Manufacturing chimeric antigen receptor T cell (CAR-T) therapies, for instance, takes around 100 steps and around 22 days.
A high-profile example has been Swiss pharma giant Novartis' struggle to provide reliable access to its CAR-T therapy, Kymriah, following approval in 2019. The company was unable to ship the product at all 10% of the time due to issues with commercial product specifications and manufacturing failings.
In addition to complicated manufacturing processes, advanced therapies have much stricter temperature controls and shorter shelf lives than other medicines. This means that pharma companies cannot continue their inventory stockpiling approach for innovative, advanced medicines.
In an attempt to overcome these challenges, there has been a gradual shift towards the digitalisation of supply chain management, visibility and security. Cost savings from and efficiencies in the supply chain would allow pharma to invest more in innovative research and development of new products.
Resolving supply chain issues: UPS case study
To this supply chain optimisation end, the United Parcel Service (UPS) has enhanced its offerings to the healthcare sector with the launch of UPS Premier.
This new initiative is part of the company's general business transformation and prioritises the most critical shipments and products, such as tissues and organs, personalised medicines and implantable medical devices.
UPS Premier leverages technology, ranging from on-package sensors and data analytics, to give UPS and its customers "an exceptional amount of visibility and security for their most critical healthcare and life science shipments", explained UPS chairman and CEO David Abney.
The company's global healthcare strategy vice-president Paul Vassallo adds it will allow for the protection of urgent, critical healthcare packages "along the chain of custody", as well as "provide contingency solutions and ensure [their] quality".
Role of technology in driving inefficiencies
The types of technology to be rolled out alongside UPS Premier include next-generation on-package sensors, creating "a priority flow path for these shipments and provide internet of things (IoT)-based environmental – temperate, light [and] humidity – data logging", Vassallo explains.
He adds that the data from the sensors will also be "embedded into operations visibility platforms" making UPS's tracking capabilities even more reliable. These sensors will also ensure company "adherence to the most rigorous healthcare quality assurance programmes".
In addition, UPS Premier will make use of the company's existing non-healthcare specific Smart Global Logistics Network, which leverages real-time data, artificial intelligence and machine learning to optimise its package tracking and processing capabilities. This network allows for efficiency saving in transportation routes, as well as facility-based sorting and location activities.
Prioritising critical medical products
"Dependable and reliable service levels are important for critical healthcare and life sciences shipments, no matter the situation," Abney commented.
Vassallo explains this is because critical medicine and devices include "those with extremely strict time and temperature requirements" meaning "logistics and time in transit…can play a role in a product's efficacy". This is why UPS has prioritised critical shipments in its Premier roll out.
Ultimately, real-time tracking of packages and the ability to quickly intercept and recover lost items equals "cost savings, avoiding delays and expensive write-offs and improving patient outcomes."
This premier, priority service will be supported by UPS's simultaneous initiative to restructure its healthcare operations and commercial teams into a single unit. This allows for better tailored and quicker addressing of the "unique, specialised supply chain needs within this sector", Vassallo explains.
UPS decided to do this following discussions with its customers and experts about how to drive further efficiencies in its logistics capabilities.
Abney concluded: "This model lays down the foundation for more product innovations and enhancements in the coming years."
Vassallo explains future plans are primarily centred around a new, retrofitted smart, IoT system, which will create a priority path for healthcare packages.