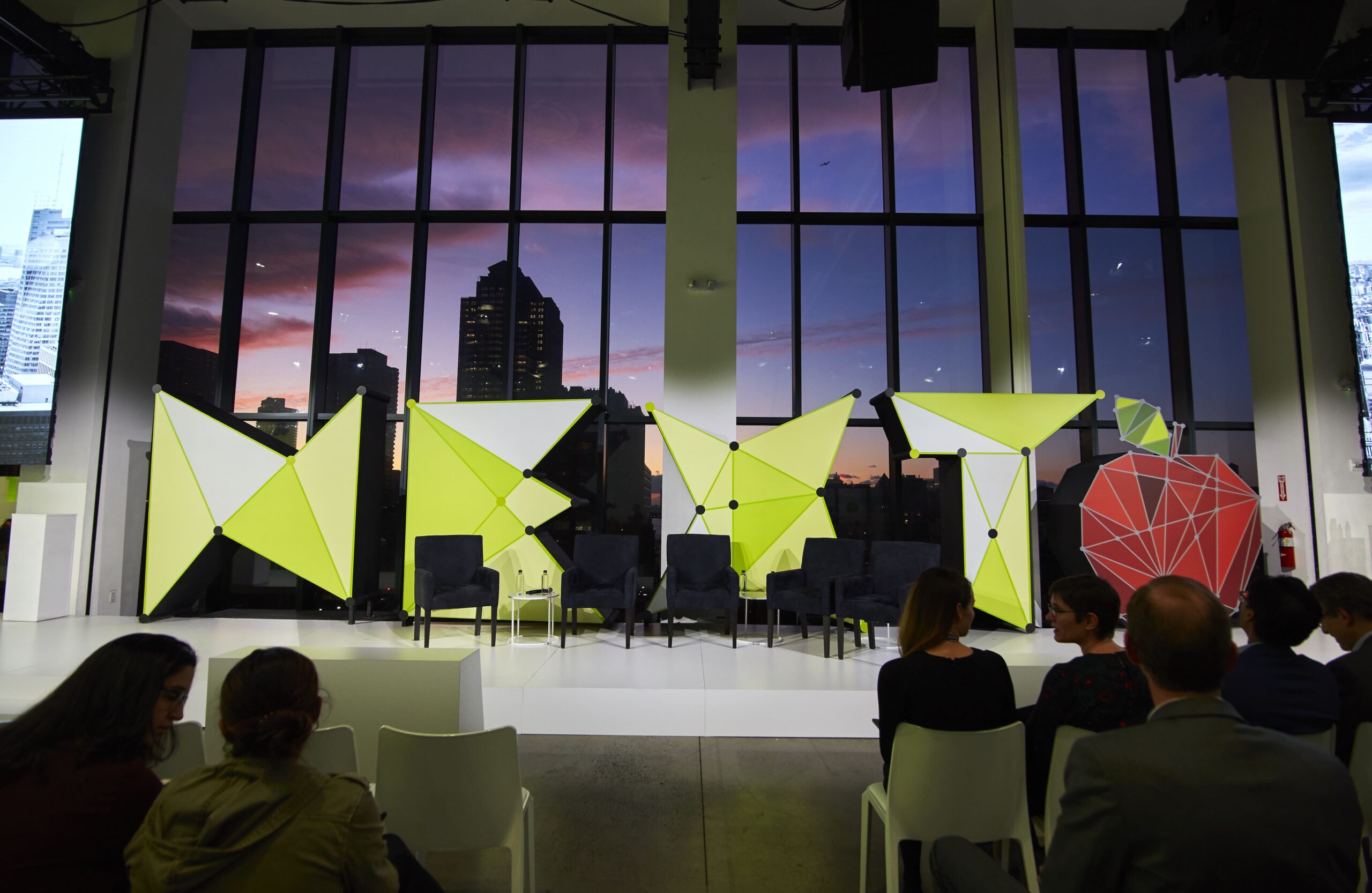 Medidata's flagship New York City NEXT conference took place less than a month after the software company's acquisition by French technology giant Dassault Systèmes for approximately $5.8bn.
In his keynote speech, co-founder and co-CEO Glen de Vries said to Dassault CEO Bernard Charlès, who joined him and other Medidata co-CEO Tarek Sherif on stage, "as a proxy for all Dassault Systèmes employees, welcome to the family."
All three executives emphasised the mission and values of the two companies centred on doing something new that has never been done before. Charlès noted in his keynote that the virtual world extends and improves the real world, elevating understanding and creating a single source of truth.
Talking about what he was most excited about regarding the acquisition, Charlès pointed to the idea of creating a so-called "virtual twin" for people and their health, like Dassault has done for cars and airplanes to date.
Patient centricity: a strategic pillar for Medidata
Sherif emphasised in his keynote that one of the strategic pillars of Medidata's business is "the patient perspective, as we know clinical trials are ultimately about creating therapies for the patient." De Vries echoed this, saying: "The reason we do this [work] is because of the patients that we serve. They can, are, and will be connected to our work more and more."
To this end Medidata is seeking to think more about "how we try to connect patients to the rest of the Medidata platform", as senior vice-president of mobile health Anthony Costello noted. He added that the company wants to "try and differentiate [from competitors] on these lines."
Medidata general manager and senior vice-president of EMEA Christian Hebenstreit added: "It's something that the industry has probably forgotten over the years, but now we're going back and putting the patient into the centre of everything we do."
Further patient integration into the design process
One of the ways Medidata is seeking to integrate better with patients is through a programme called 'patient centricity by design', which does what it says on the tin.
Patients are invited to help Medidata teams design tools with patients in mind, particularly focused on lowering the burden on them during clinical studies. It has now been "baked into the software development lifecycle" of Medidata, Costello stated.
Senior director of patient engagement Alicia Staley, who is also a three-time cancer survivor, noted that this is an example of action behind the buzzwords and genuinely listening to patients, not just using them for their stories. She emphasised that patients have something to contribute to the clinical development process.
She continued to explain the three core principles of patient centricity by design: designing with patients at the forefront, engagement with advocates and activation to ensure patients are educated about the tools themselves and what they are used for.
"When you see a patient cloud tool coming out in 2020, you will know that that tool or the feature of that tool, went through a patient process of design, validating and testing," Costello added. "So we will be sure that the user of that technology was heavily involved and engaged during the process of developing that technology."
Time for Medidata Rave to exist in the patient world
For 2020, Medidata is rolling out Rave Patient Portal based on the new patient-focused design process. Rave is the company's unified clinical cloud platform that acts as a single source of truth for all data and documents related to the clinical trial.
Costello explained: "We believe the time has come in the industry for Rave to a have a counterpart to its site use in the patient world."
"The whole fundamental of the platform is it's all Rave," executive vice-president and head of product Jackie Kent explains. "The intent is that if you're a study coordinator at a site, when you see all the data, whether it has come from the patient, the site, images, the lab, it's all in one place…It allows them to see a really holistic view of their patients [and the study]."
This is especially important in a world where more and more studies are becoming at least partly virtualised, and thus more data will be collected beyond the sites, but "using Patient Portal, we can connect those dots with all the in-site dots".