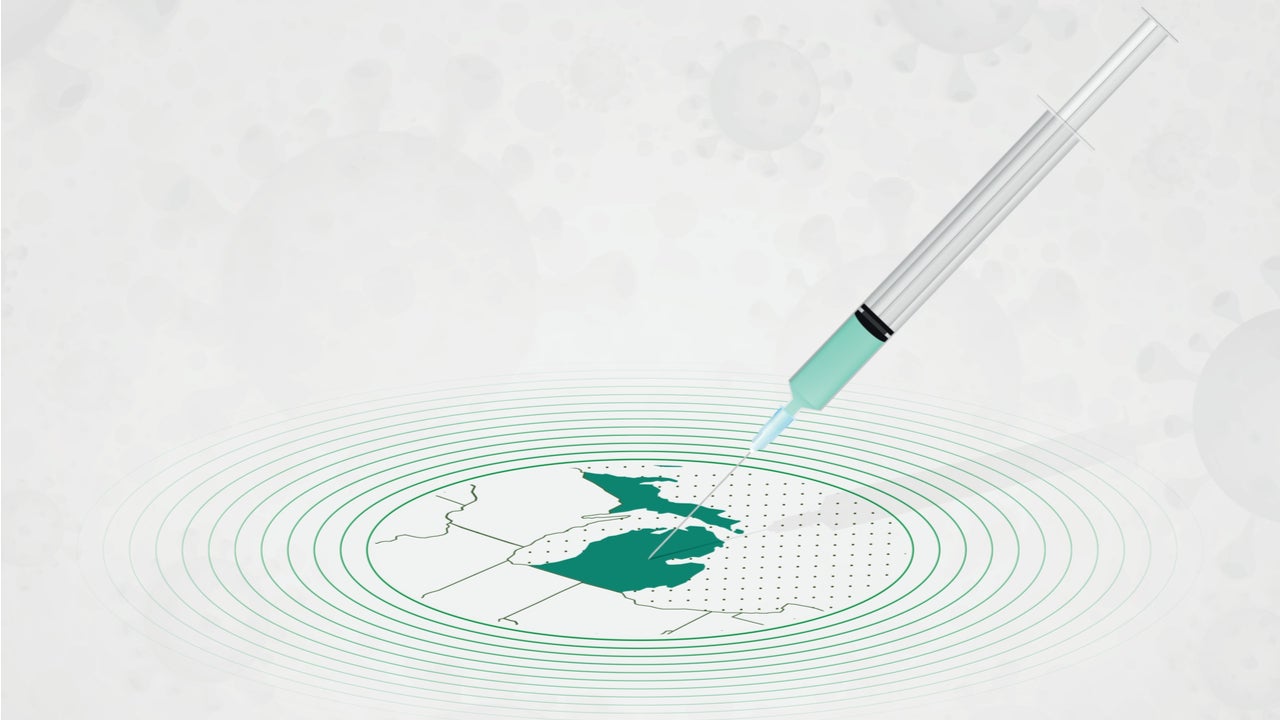 Despite strongest policies in place, Michigan has been experiencing a surge in Covid cases because of variants and pandemic fatigue.
Brian Wesbury
Brian Wesbury, an economist, shared an article on the governor of Michigan, Gretchen Whitmer requesting the government for more Covid-19 vaccines amidst surge in coronavirus infections in the state. As US Covid cases surge with the reopening of shutdown states, governors are now requesting more vaccines apart from the additional money from the American rescue plan to tackle issues such as unemployment. However, Wesbury opines that Whitmer has made a mistake and now wants a bail out.
Whitmer's earlier pleas for additional Covid-19 vaccine doses have been turned down by the Biden government. The latter maintains that the doses are allocated to every state as per the adult population and not a surge in infections. Whitmer, on the other hand, stated that the surge in Covid cases was due to dominant variants and pandemic fatigue.
The governor also refuted criticism that Michigan was not distributing all of the Covid-19 vaccines it had been allotted, stating a million jabs have been administered in the past two weeks. Whitmer believes that the government's vaccine strategy is robust, but it should be flexible to adjustments.
Shutdown states see a surge in COVID cases when they open up. So, in addition to getting more money from the "rescue plan" because they had higher unemployment, they now want vaccines. Whitmer did the wrong thing and wants everyone else to bail her out. https://t.co/se982Nakmv

— Brian Wesbury (@wesbury) April 11, 2021
David Wessel
David Wessel, a journalist and director of the Hutchins Centre on Fiscal and Monetary Policy at the Brookings Institution, shared an article on the Wall Street Journals' forecasters finding rising optimism of the US economy poised for the best growth since 1983, despite the highest ever recorded inflation lurking. According to economists, federal stimulus and Covid-19 vaccinations have boosted the GDP outlook and consumer prices.
Forecasted data suggests a GDP of 5.59% in the first quarter of 2021, 8.15% in the second, 6.92% in the third quarter, and 5.09% in the last quarter of the year. Economists state that the economy bore an incredible shock because of the coronavirus pandemic but is now set for a rapid recovery in the next three to five years.
Experts also claim that the boom will be accompanied with a troubling side effect, that is, inflation. The latter is expected to jump sharply from 1.7% in February after the March data is released. That is partly a coincidence, as declines in consumer prices recorded at the beginning of the Covid-19 outbreak in March 2020 drop from the 12-month calculation.
.@WSJ forecasters' survey finds rising optimism.
US GDP growth (annual rate)
Q1 2021: 5.59%
Q2 2021: 8.15%
Q3 2021: 6.92%
Q4 2021: 5.09%
Q1 2022: 3.82%
Q2 2022: 3.21%
Avg monthly payroll growth next 4 quarters: 547k, up from 514k forecast a month ago. https://t.co/8uLiIbpgny pic.twitter.com/IpmqVK7Wrt

— David Wessel (@davidmwessel) April 11, 2021
Colin Williams
Colin Williams, a professor of public policy at the Sheffield University Management School, shared an article on migrants in Latin America having turned to delivery gigs during the coronavirus pandemic. However, delivery drivers state that they are still facing hostility and mistreatment.
As in other countries, delivery drivers took to the road in Quito, Ecuador's capital, to deliver food via food-delivery apps. Delivery drivers are considered essential workers, like other healthcare workers, and are therefore allowed to move around during the pandemic.
However, drivers claim that the essential status did not apply to them, especially with regards to how they were being treated by authorities, society or the companies that controlled these food delivery apps. The Covid-19 pandemic has exposed a long-simmering battle between delivery drivers and delivery platforms that have existed since early 2019.
Workers tied to popular delivery companies such as UberEats, Rappi, and iFood across major cities have been protesting against lack of labour rights, safety, low wages, and job security. In addition, the number of both customers and drivers alike have grown during the pandemic, given the restrictions on movement and job losses in other sectors.
Migrants in Latin America have turned to delivery gigs during the pandemic. But drivers say they're facing hostility and mistreatment#gigeconomy #sidehustle #undeclaredwork #informaleconomy #platforms #platformeconomy #sharingeconomy
https://t.co/gqZyx0gBoV

— Colin Williams (@Colin_CWilliams) April 11, 2021