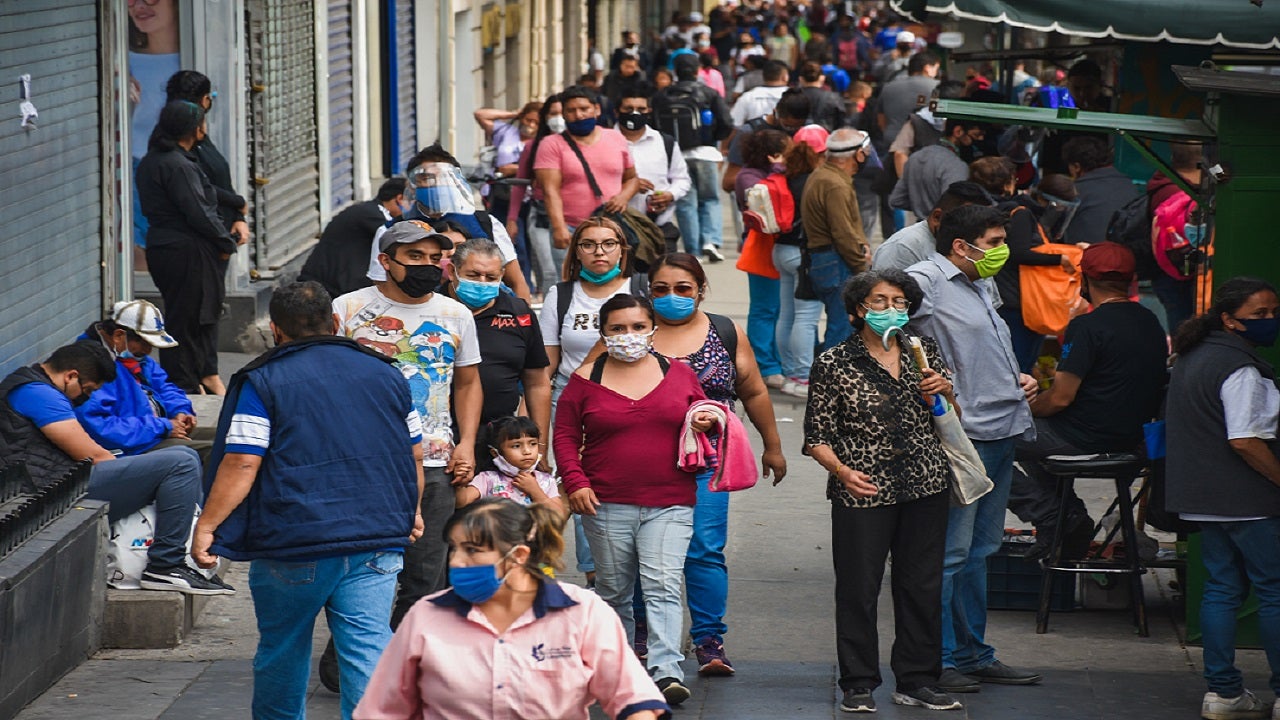 Economists believe that low- and middle-income nations have been hit hard by the global coronavirus pandemic. As a result, countries such as Mexico and Argentina have called for more support to prevent an ensuing debt crisis.
Justin Sandefur
Justin Sandefur, a development economist, retweeted on the need for the World Bank stepping up its budget support for low- and middle-income countries. Economists believe that direct budget support has been flat as a share of the bank's portfolio during the Covid-19 crisis.
Struggling economies like Mexico and Argentina have called for more International Monetary Fund (IMF) support for middle-income countries vulnerable due to the pandemic, while the fund discusses plans to re-allocate special drawing rights (SDRs) beyond low-income countries.
Kristalina Georgieva, the Managing Director of the IMF, stated that some countries advocated the reallocation of the $650bn in reserve assets to middle-income countries at the Group of 20 finance ministers and central bankers' meeting.
Georgieva believes that middle-income countries entered the Covid-19 pandemic with higher debt, weaker economic fundamentals, and limited fiscal money to support their recession-hit economies. As a result, small island states and tourism-dependent countries may be at a higher risk despite income levels that indicate otherwise, she stated.
The Argentine economy ministry and Mexican finance ministry expressed their concerns over a more orderly debt restructuring for distressed nations. The countries have called for the creation of a possible fund for middle-income economies, to prevent a debt crisis in the medium term due to Covid and the economic downturn.
Here's a thought: @WorldBank could step up its budget support for middle-income countries. Direct budget support has been flat as share of the bank's portfolio during the crisis. https://t.co/8IFX6c2rpR https://t.co/h2uCY9mAVZ

— Scott Morris (@Morris_ScottA) April 8, 2021
Constantin Gurdgiev
Doctor Constantin Gurdgiev, an economist, retweeted on investors being less likely to ignore a possible permanent upward shift in prices with aluminium, copper, oil, lumber and housing prices surging, while the Fed continues to dismiss the rising prices as temporary,
According to experts, it is unclear whether inflationary pressures can be stabilised. However, a booming, stimulus-fed US economy that has rebounded from the coronavirus pandemic is certain to send some near-term inflationary shock waves through financial markets in the months ahead.
Economists state that the biggest inflation scare in 40 years is coming, with base effects being abnormally low due to the pandemic. However, this meant that inflation will be distinct even if prices return to pre-pandemic levels or move slightly above.
"It might be easy for the Fed to dismiss rising prices as temporary but with aluminum, copper, oil, lumber and housing all surging it's risky for investors to ignore the possibility that this may be a more permanent upward shift in prices." https://t.co/UPOBnRRDrO

— Jesse Felder (@jessefelder) April 8, 2021
Danny Quah
Danny Quah, a Li Ka Shing professor in economics at the Lee Kuan Yew School of Public Policy, National University of Singapore, retweeted on how a year into the new digital normal caused by the coronavirus pandemic, and into the fourth industrial revolution, a new picture of tech and geopolitics is emerging.
Consequently, technologies such as artificial intelligence (AI), blockchain, and 5G are fast becoming the frontlines of harmonisation and global competition.
According to some experts, the Covid-19 pandemic has fragmented the world further. Therefore, communication will remain the most important brace of globalisation.
However, communication tools are created by big tech companies which are restricted by geographies and accountability. As a result, the growth of sophisticated communication will lead to more suspicion and distrust among nations.
Other experts believe that as countries battle the Covid crisis, they will have to share data, technologies, and standards to adapt and restart their economies. Countries with access to rapid genomic sequencing, will stay ahead while those with advanced telecommunication will adopt fastest to new online activities.
A post-pandemic world will also have to deal with numerous technological challenges, ranging from risks of emerging domains such as AI and robotics to increasing cyberattacks.
A year into a new digital normal caused by #COVID19 & well into 4th Industrial Rev, a new picture of the relationship btwn tech & geopolitics is emerging. Artificial intelligence, blockchain & 5G capabilities are fast becoming the frontlines.

Read more: https://t.co/F6kL7vKUed pic.twitter.com/LeGN4JzR93

— ECA (@ECA_OFFICIAL) April 8, 2021