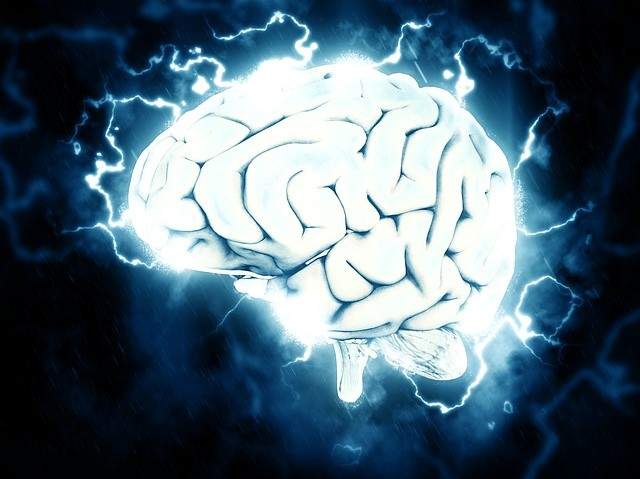 A migraine is a severe headache accompanied by a variety of symptoms, such as disturbed vision, nausea and increased sensitivity to light or sound. There is no known cause of migraines, but, around half of those who experience migraines have a close relative with the condition. Research also shows migraines are linked to certain triggers, including stress, alcohol, lack of food and tiredness.
Since migraines are the third most common disease in the world – one in every five women in the UK and one in seven people worldwide suffer from them – and treatment options are so slim, the UK-based Migraine Trust has established Migraine Awareness Week.
Migraine Awareness Week aims to raise awareness of this debilitating condition and highlight the work done by the Trust to support those affected by migraines. This year's event focuses on migraines in the workplace and efforts that can be made to make employers more 'mindful of migraines'.
Alongside lifestyle changes, medication is the most common therapeutic method for people who suffer with regular migraines. Although there are a few drugs indicated specifically for migraines, such as Novartis' Aimovig (erenumab), which was approved by the European Commission in July, the majority of drugs prescribed to prevent the onset of migraines were originally created to treat other conditions.
Beta blockers
Beta blockers were originally developed in the late 19th century to treat patients with high blood pressure and related heart conditions, such as angina, arrhythmia and heart failure.
While the first beta blocker, propranolol, was undergoing clinical trials and awaiting approval in the 1960s, Dr Robert Rabkin observed that one of the subjects in his study investigating propranolol's ability to treat angina also experienced a reduction in the frequency of migraine attacks.
A decade later Dr Seymour Diamond and Dr John Graham published data from their study showing that propranolol was efficacious and safe for prophylaxis of migraine; as a result, the US Food and Drug Administration (FDA) approved propranolol as the first preventative drug for migraines.
Other beta blockers now commonly prescribed to prevent the onset of migraine symptoms are timolol, metoprolol, atenolol, nadolol, bisoprolol and carvedilol. Beta blockers have been unable to demonstrate clinical efficacy as a treatment for acute episodes of migraine.
Beta blockers work by blocking chemicals called neurotransmitters from attaching to beta receptors in blood vessels and other tissues. This causes the relaxation and opening up of blood vessels.
It is unclear exactly how beta blockers' mechanism of action prevents the onset of migraine symptoms. However, according to the Migraine Trust, coordinators of Migraine Awareness Week, they appear to reduce the activity of the brain cells involved in a migraine.
Anticonvulsants
Epilepsy treatments known as anticonvulsants have also been repurposed to prevent migraines. Research has shown that migraine and epilepsy patients share common brain chemistry elements, which suggests the two conditions are closely related. This hypothesis is reflected in the proportion of the epilepsy patients who suffer with migraines being higher than the general population.
Several anticonvulsants on the market are approved to treat migraines; three examples are sodium valproate, gabapentin and topiramate. Sodium valproate and gabapentin are not licenced in the UK for migraines.
Anticonvulsants are believed to work by blocking voltage-dependent sodium and calcium channels or by enhancing the activity of gamma-aminobutryate (GABA) at GABAA receptors.
Calcium channel blockers or antagonists, such as flunarizine, are also approved in the UK for prophylaxis of migraines.
Antidepressants
Primarily prescribed for people with depression and anxiety, low doses of antidepressants have been discovered to be effective at preventing migraines.
Two examples of antidepressants prescribed for migraines are amitriptyline and venlafaxine; these drugs have both undergone studies demonstrating they are 'probably effective' at preventing migraine episodes.
The mechanism of action for antidepressants against migraines is unknown, but research suggests that they increase levels of neurotransmitters in the brain. The Migraine Trust suggests that antidepressants may prevent migraines by blocking the uptake of 5-hydroxytryptamine receptors (5-HT), otherwise known as setotonin, and norepinephrine, as well as obstructing 5-HT2 receptors, which are found in the central nervous system and related to neurotransmission.
Drugs designed to inhibit 5-HT, known as antiserotonergics, are also approved to prevent the symptoms of migraines.
Antidepressants are also important for migraine patients since they are more likely to suffer from anxiety and depression. The 2010 National Headache Foundation Survey found that 80% of migraine sufferers had symptoms of depression.