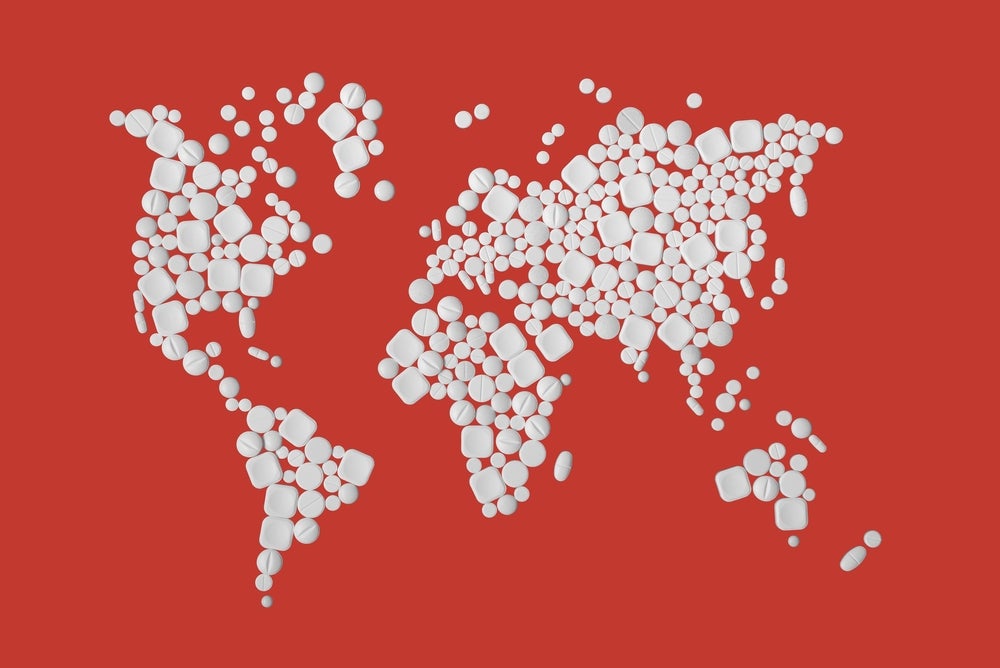 In April, the WHO created the ACT-Accelerator with the overarching goal to deliver equitable access to diagnostics, treatments and vaccines for Covid-19. As part of the vaccines pillar of the accelerator, Gavi has developed a COVAX Facility and advanced market commitment (AMC) initiative that aims to de-risk Covid-19 vaccine development, as well as ensure fair allocation of vaccines based on need rather than economic might.
However, global health charity Médicins San Frontières (MSF) has concerns about the ability of Gavi's COVAX Facility and AMC mechanism to ensure equitable access to Covid-19 vaccines.
Avoiding business as usual
Central to MSF's apprehensions is "the transparency of the Covax facility itself," explains MSF access campaign senior vaccines policies advisor Kate Elder. She asks: "How is it being designed? Who is being invited to the table?" as well as "where is the transparency around the agreement [with AstraZeneca] they have announced so far?"
Part of the reason for concern about this is because MSF isn't sure if Gavi should take the lead on this type of initiative. In a policy analysis, the charity stated: "Gavi is a Swiss-based foundation with a mandate to finance vaccines  for  the  world's poorest  countries  – currently  58  eligible  countries (of  an  original  73  eligible  countries).  That Gavi  would  play  a  role  in  pooling  procurement  and  negotiating  prices  for  Gavi-eligible countries is logical, but the proposal that Gavi should be the host of a truly global "facility" for Covid-19 vaccines is beyond the organisation's mandate and expertise."
It adds: "Gavi has no experience working with most middle-income countries nor any high-income countries on procuring for the countries' vaccine needs. Gavi also does not have experience negotiating with pharmaceutical companies on behalf of these countries."
This is linked to questions about whether Gavi is putting conditions on the public money being raised for the AMC. Since it is de-risking manufacturing costs for companies producing Covid-19 vaccines, Elder queries whether it is also "trying to de-risk this for the public purse in the requirements they're building into those agreements with industry?"
Elder asks: "What are we requiring of the industry since we giving away a big envelope of taxpayers' money to them? Are there conditions around the funding if the company doesn't meet the volumes that are stipulated? What if they don't meet the timeline? Are there any penalties?"
Elder adds that Gavi should build in a list of conditions and requirements for companies that is on "par with a list of conditions that they put out for countries that they want to join the Covax facility. They're explicit about what they expect of countries, but they are not so explicit about what they expect from companies."
Need to learn lessons from Gavi's PCV AMC
Central to MSF's concerns about this Covid-19 AMC is that there were the perceived flaws of Gavi's previous AMC for pneumococcal conjugate vaccines (PCVs). Although Gavi deems its PCV AMC to be a success, MSF notes "independent evaluations of the AMC found it did not deliver on the first objective [of accelerating the development of PCVs for developing countries] in a timely way, and failed to fully accomplish the second objective [of increasing PCV availability for Gavi countries by supporting the scale up of manufacturing]", as "PCV supply shortages occurred a few times throughout  the  AMC".
In addition, evaluations suggest Gavi may have overpaid per dose of PCV. This is because it was in a "weak negotiating position" as it "didn't know the cost that existing manufacturers – Pfizer and GSK – were charging for those PCVs", according to Elder. Also, because Gavi wanted to incentivise the participation of the pharmaceutical companies to the AMC, "they likely ended up setting the price higher than they would have possibly needed to get these manufacturers to participate".
MSF summarises the lesson learned around an AMC's limitations in "stimulating  new  vaccine  development,  stable  supply  and  affordable  prices [which] should  be addressed in the design of the new COVAX Facility."
MSF's recommendations
Based on lessons from Gavi's PCV AMC, MSF believes that to avoid 'business as usual', "the best thing would be to require that if a company has a successful vaccine, they need to transfer that technology to other companies that could make it. You could try and build that into the funding as a requirement – maybe to engage with the new WHO C-TAP [Covid-19 technology access pool]", notes Elder.
The charity also calls for Gavi to use its COVAX Facility to negotiate an at-cost price for Covid-19 vaccines. It states in its analysis: "Gavi has a responsibility to hold pharmaceutical corporations at their word and enforce no profiteering off a pandemic. The COVAX Facility should not be instrumentalised to advance industry's longer-term pricing strategy goals."
Elder is very adamant that the world cannot trust big pharma and its promises on price. "Pharmaceutical companies have such a very poor track record of honesty and integrity to maximise access", she says, adding that it is "foolish" to take their word for it that they are operating at not-for-profit price. Instead we should require them to "substantiate it with actual data".
"In the science world, do we take a company's word for it that their vaccine is good? No, we look at the data from their clinical trials," Elder says. "Why don't we do the same thing in the pricing world?"
More dialogue with civil society needed
 To add to this, MSF calls for Gavi to engage better with civil society and non-governmental organisations. In its analysis it states: "Oftentimes these organisations are able to reach the most vulnerable people such as internally displaced and refugee populations" and "the right voices must be at the table to ensure the facility is  appropriately designed to serve the needs of the most vulnerable populations", which includes civil society.
However, Elder has been disappointed by Gavi's lack of dialogue. "At the beginning of their Covax facility, we were writing to them all the time trying to get information and asking for us, and other civil society, to be included," she says. "They just didn't take it up so I would summarise it as disappointing. We couldn't be clearer with our interest in participating and being at the table.
The response from a Gavi spokesperson states: "Gavi partners including civil society have played an important role in the design of the Pillar and will continue to do so as we strive to end the pandemic as quickly as possible through global cooperation."
Elder concludes: "Lots of people are saying 'this is not business as usual'… [and] that we're seeing the best side of the industry. If this is the best of the industry, then the bar is devastatingly low for the world's poorest, most vulnerable people.
"Can we not dream bigger of doing things in the public interest by trying to deal with the age-old issue of monopolies?"