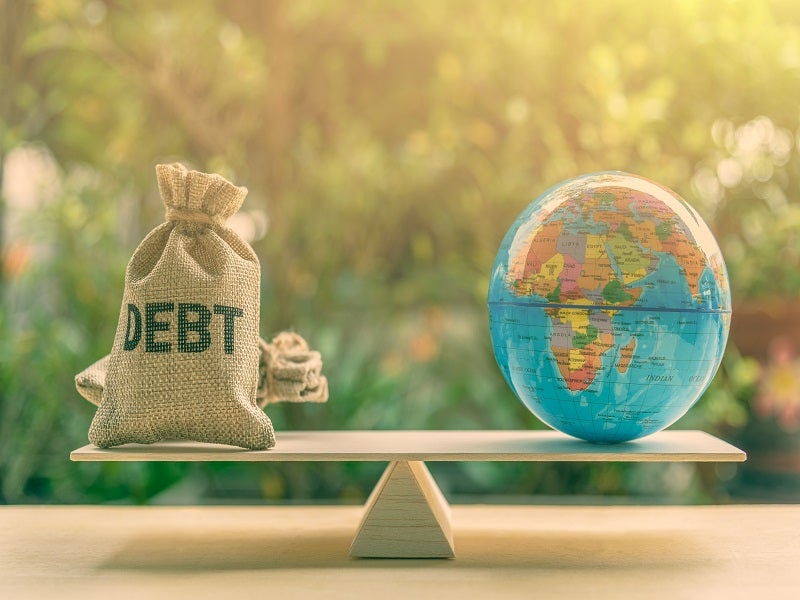 Government debt is rising across the world as countries continue to borrow to release funds for economic recovery amid the pandemic. The rising debt could lead to a global crisis plagued by unemployment, fuel instability and violence. Macroeconomic influencers share their views on the Covid -19 impact.
Tony Addison
Tony Addison, professor of economics at University of Copenhagen, shared an article on the ways in which a global debt crisis can be prevented. It is estimated more than 100 low to middle income countries will have to pay $130bn in debt service in 2020, out of which approximately half of it will need to be paid to private creditors.
An alternative to avoid such a debt crisis is voluntary sovereign debt buybacks, which can help in reducing debt burdens by obtaining discounts on the face value of sovereign bonds. A multilateral buyback facility managed by the International Monetary Fund (IMF) can be implemented to manage funds from a global consortium of countries.
To ensure debt reduction, IMF can conduct auctions and buyback certain amounts of bonds.
A global debt crisis today would be likely to push millions of people into unemployment & fuel instability & violence around the world; @JosephEStiglitz & Hamid Rashid propose a multilateral sovereign debt buyback facility managed by the IMF, @voxeu https://t.co/UcQ1JGj9tH

— Romesh Vaitilingam (@econromesh) August 5, 2020
Howard Archer
Howard Archer, chief economic advisor to EY ITEM Club, shared an article on the easing of the downturn in UK's labour market. According to a survey based on 400 recruiters by the Recruitment and Employment Confederation (REC), demand for staff continued to decline and increased to 43.4 in July from 34.3 in June. A level above 50 implies an increase in hiring, the article noted.
Despite the positive news, the outlook for the market in the future remains weak as unemployment rates are expected to increase after the government's furlough scheme comes to an end. The furlough scheme supporting 9.6 million jobs will end in October.
REC index for demand for staff up to 5-month high of 43.4 in July from 34.3 in June but still well below 50.0 level that indicates unchanged hiring. #UK's #labour market slump eases in July, but outlook grim – REC https://t.co/nYD6YPhWdW

— Howard Archer (@HowardArcherUK) August 6, 2020
Ian Bremmer
Ian Bremmer, a political scientist and author, shared an article on the next steps of recovery for Lebanon following the massive explosion in Beirut. Lebanon is already one of the highest indebted countries in the world due to decades of mismanagement.
The economic crisis in Lebanon is expected to push 50% of the country into poverty. Although the country has appealed to the IMF for providing funds, the organisation has refused to provide any aid until reforms are implemented for the corrupt public sector. Unless Lebanon takes steps to implement reforms, the country will face an impending humanitarian crisis.
Prior to the #Beirut explosion, #Lebanon had already spiraled into chaos after decades of economic mismanagement. Analysis by @gzeromedia's @gsdebinski.https://t.co/CTOmu38g24

— ian bremmer (@ianbremmer) August 6, 2020
Adam Ozimek
Adam Ozimek, chief economist at Upwork, shared an article on how the workforce has changed amidst the pandemic. Companies such as Google, Twitter and Facebook have already given employees the option to permanently work from home. It is estimated that after the pandemic, one in six workers is expected to work from home.
The fundamental shifts occurring in the workforce due to the pandemic may bring cultural, social and economic changes to the US economy. Remote working may create less job opportunities for other sectors such as restaurants and leisure. Further, business travel is expected to fall by 10%-20% leading to fewer jobs in the airlines as well as hospitality industry.
Remote working can shift the population towards cheaper metros and alter demographics. It can also weaken social relationships leaving workers emotionally depleted.
Three theories of remote work from @DKThomp. This is the crux of it I think: "Still, even a moderate increase in remote work could lead to fundamental changes in our labor force, economy, and politics." https://t.co/5i3YMnF0D6

— Adam Ozimek (@ModeledBehavior) August 6, 2020