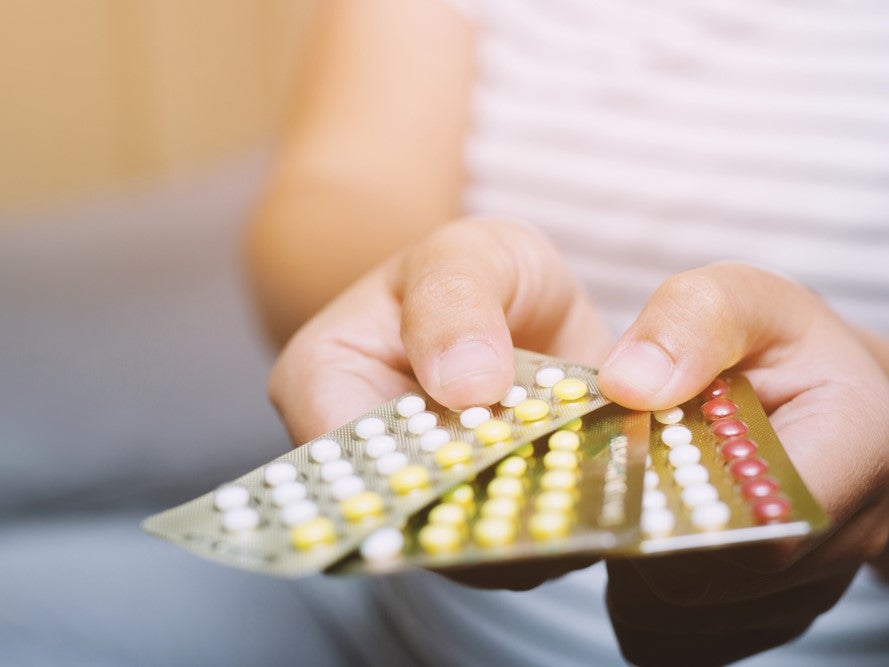 Caused by a decrease in hormone production by the ovaries, menopause is a natural part of aging and marks the end of a woman's reproductive life as her periods cease.
In addition to mood changes and other psychological symptoms linked to declining levels of oestrogen and progesterone, approximately 80% of women suffer with vasomotor symptoms (VMS), which negatively impact their quality of life. These symptoms are particularly common following the first year into menopause, at which point these patients become known as post-menopausal.
Hot flushes, night sweats and other VMS are usually mitigated using hormone replacement therapy (HRT). Although it is highly effective, many women have contraindications meaning they cannot take HRT and there are serious cancer risks associated with hormonal approaches. Given the lack of options there is an urgent need for non-hormonal approaches to treating these menopause symptoms to provide women with proper choice.
One approach taken in the development and approval of non-hormonal therapies has been repurposing selective serotonin reuptake inhibitors (SSRI) used as anti-depressants for menopause. Unfortunately, SSRI anti-depressants are known for the serious side effects associated with them, and the efficacy of these drugs cannot match HRT's effectiveness in relieving VMS.
However, researchers are starting to study other possible targets and biomarkers for menopause; one option proving to be successful in studies and clinical trials are neurokinin-3 (NK3) receptor antagonists.
The problem with menopause HRT
HRT comprises of low doses of oestrogen or progesterone, or both, and it is highly effective at relieving VMS, especially hot flushes. There are multiple different formulations and administrative methods for HRT.
Unfortunately, there are significant risks associated with HRT, particularly because extended use significantly increases menopausal women's risk of developing breast cancer and heart disease. This was first discovered in two large studies carried out in the 1990s – 50 years after HRT first became available.
These results were supported by a recent study published in the Lancet carried out by researchers from the University of Oxford's Nuffield Department of Population Health and funded by the Cancer Research UK and the Medical Research Council.
Based upon existing epidemiological evidence gathered between 1992 and 2018, the study concluded that the risk of developing breast cancer is twice as high if HRT is taken for more than five years and women continue to have a heightened risk of breast cancer for ten years after they stop taking HRT, compared to menopausal women who have never taken HRT.
An increased risk of breast cancer was observed across all administrative approaches for HRT, other than topical methods; combined oestrogen-progesterone therapies caused the greatest breast cancer risk.
These findings led to a reluctance among women undergoing the menopause to take HRT and a preference for emerging, non-hormonal approaches, particularly if women experience VMS over many years.
This link between breast cancer and HRT means this type of cancer, as well endometrial cancer, are contraindications for this hormonal therapy approach and usually doctors will not be prescribe it for these patients, creating a need for alternatives.
Other contraindications are haemoglobin-based porphyria, severe active liver disease, endometriosis and fibroids, which are non-cancerous groups in and around the uterus. Contraindications are believed to prevent 25% of women being prescribed HRT for VMS.
NK3 receptors: a promising non-hormonal approach
Human and animal studies have shown that a reduction in oestrogen levels as a result of menopause causes a rise in the production of neuropeptide neurokinin-B (NKB). This in turn causes NK-B to over-activate neurokinin-3 (NK3) and cause dysfunctional and excessive heat dissipation. Therefore, suggesting that blocking NK3 using a receptor antagonist could restore normal thermoregulation in women with menopause.
This discovery has been seized upon by both pharma companies and academic researchers as a possible target for new non-hormonal therapies; two examples of advanced NK3 receptor antagonist programmes are Astellas' fezolinetant (ESN364) and Imperial College London's study of AstraZeneca and Millendo Therapeutics' MLE4901.
Japanese Astellas gained the rights to fezolinetant as a candidate for menopause-related VMS when it acquired Belgian Ogeda in May 2017; fezolinetant was the company's primary clinical development programme.
In a Phase IIb trial, fezolinetant met the US Food and Drug Administration (FDA)-recommended co-primary endpoints of mean decrease in frequency and severity of VMS in post-menopausal women at both week four and week 12; these results were presented at the Endocrine Society's annual ENDO meeting in March 2019.
Lead investigator of the study and Denver-based gynaecologist Arthur Waldbaum commented: "The study findings presented at ENDO are promising as they suggest that fezolinetant may have the potential to address these symptoms as early as one week."
These findings were maintained throughout the entire 12-week period. Fezolinetant demonstrated a reduced VMS frequency of between -1.8 and -2.6 mean change, compared to placebo, for the 15mg to 90 mg twice daily doses; the change was slightly more significant for the 30mg to 120mg once daily dose.
In terms of severity of VMS, at week 12, fezolinetant demonstrated a mean change per day between -0.3 and -0.6 for twice daily doses and -0.2 and -0.5 for once daily doses.
Following these successful Phase IIb results, Astellas have initiated a Phase III development programme for the drug with the hope of achieving their "goal of providing women with a non-hormonal treatment for moderate-to-severe hot flushes." Unfortunately, Astellas researchers were unable to meet the deadline for further comment on this exciting non-hormonal product.
Prescribing NK3 antagonists after HRT
Originally developed for schizophrenia, its action against NK3 led to Imperial researchers, in collaboration with the pharma developers, to identify NK3 antagonist MLE4901 as a potential candidate against menopause-related VMS.
In a study carried out between 2016 and 2017 led by Imperial professor Waljit Dhillo, MLE4901 reduced the frequency of hot flushes by 50% in just three days and by 75% over four weeks in post-menopausal women aged between 40 and 62 who reported having seven or more bothersome hot flushes per day.
Dhillo commented: "We already knew this compound could be a game-changer for menopausal women, and get rid of three-quarters of their hot flushes in four weeks. But this new analysis confirms the beneficial effect is obtained very quickly – within just three days."
Lead author of the study, which was published in the journal Menopause, Dr Julia Prague added: "To see the lives of our participants change so dramatically and so quickly was so exciting, and suggests great promise for the future of this new type of treatment."
In addition to reducing the frequency of hot flushes, MLE4901 was able to mitigate the severity of this VMS, as well as improve sleep quality; women involved in the study reported an 82% decrease in the amount hot flushes interrupted their sleep.
However, unfortunately MLE9401 caused serious liver-based side effects, thus Dhillo noted this exact product will not be advanced into further trials. Scientists from Imperial failed to respond to questions about the primary benefits of MLE9401 for menopause patients and the next steps for their NK3 research.
Dhillo did, however, emphasise the drug's success in reducing the number and severity of hot flushes in post-menopausal women adds to the body of evidence showing NK3 inhibitors "may make tangible difference to the lives of millions of women."
In addition to providing new treatment options to contraindicated patients, the Imperial researchers noted in a funding announcement that NK3 receptor antagonists could be a particularly appropriate therapy for women who have taken HRT for five years, but continue to suffer with hot flushes and other VMS; five years is the point at which the HRT-associated risk of breast cancer rises sharply.