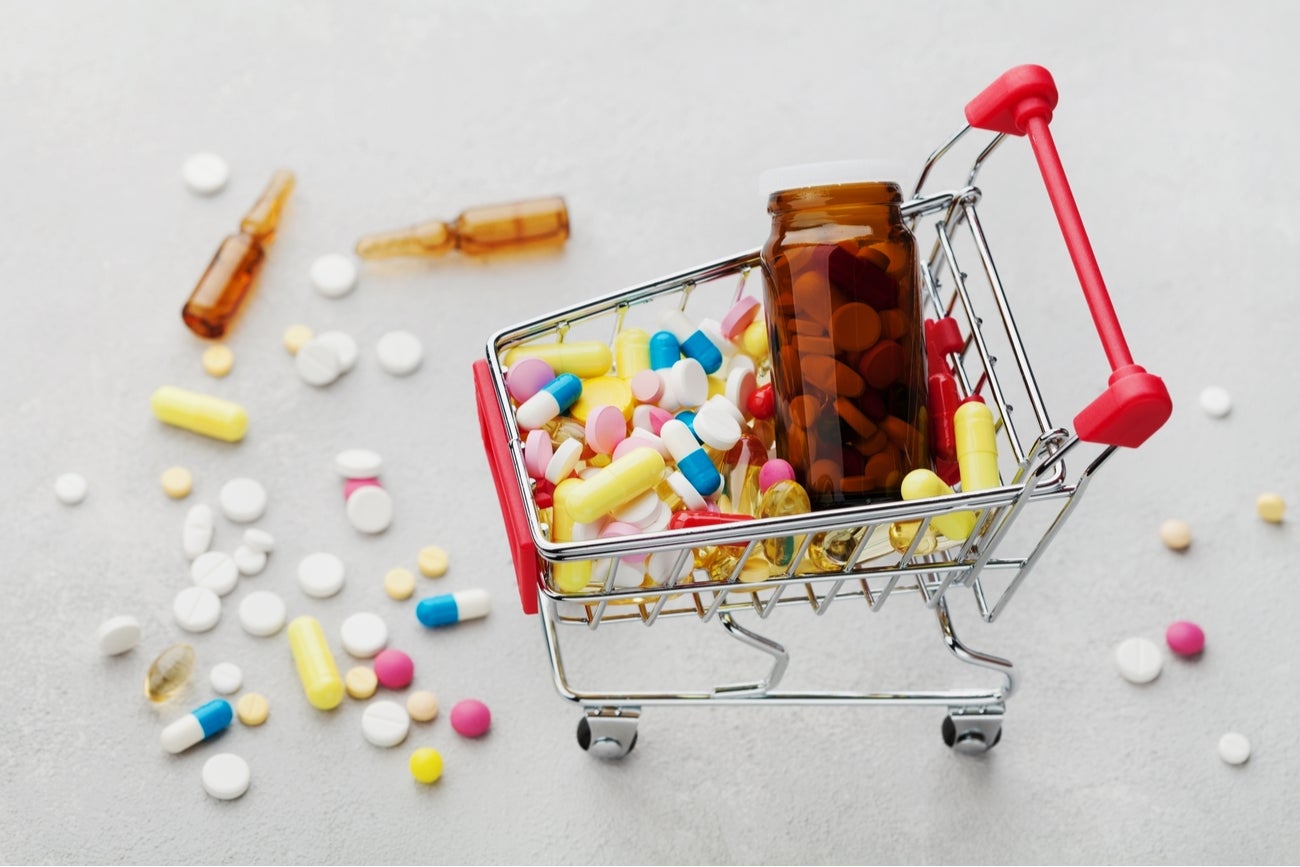 Covid-19 has forced pharmaceutical salespeople out of the office and on to Zoom, a drastic change to the in-person meetings with clinicians that reps have traditionally relied on. This move, artificial intelligence (AI) company ODAIA estimates, has cost them access to 80% of their customer base – but AI could be the key to getting pharma sales teams back on their feet.
Founded in 2018, ODAIA has developed an AI-powered platform called Maptual, designed to expedite pharma sales. The platform uses data analytics, process mining and machine learning to analyse customer touchpoints and provide real-time personalised insight into their actions, all with the intent of boosting commercial success.
While the company only started engaging with its first large pharmaceutical client at the end of 2019, interest in the product surged during the Covid-19 pandemic.
Read more: AI in pharma: Changing the face of pharma sales with AI
ODAIA co-founder and CEO Philip Poulidis says: "In the second half of 2020 we were inundated with return calls from everyone we'd reached out to, primarily because our tool really helps them in accelerating their digital initiatives. When they found themselves sitting on Zoom, planning and access to data became so much more relevant to them."
How does Maptual work and who is it for?
Maptual users have access to data streams covering healthcare provider engagement, patient support programmes, claims data, prescription data, physician-authored publications, as well as population demographic information within specific regions. The AI then crunches the data to provide users with specific insights into their customer base, to help their make smarter sales by targeting physicians more effectively.
Poulidis says: "There are two types of users that we have on our platform; back office, and the field force. The back office team typically consists of either commercial operations, brand teams, or omni-channel marketing teams and the user experience is very simple. It's akin to a dashboard or a command centre, linking datasets from across different places. The AI goes off and does its magic and comes back with actionable insights and predictive analytics.
"That can then deliver a user experience directly to the field force, which is used by pharma reps. They have their own command centre where they can have a single view of all the activity that takes place between sales, marketing, omni-channel, their customer. Our predictive model tells them which physicians they should be targeting, so that we can help them get the right therapeutics to the right patients at the right time."
While it cannot disclose specific details about its customers, ODAIA says it is now working with three of the top ten global pharmaceutical companies by revenue, as well as a few other mid-size pharma companies on the platform.
ODAIA already has some significant success stories
Pharmaceutical companies employ sales reps in their droves, and they're a crucial but very expensive resource.
ODAIA vice president of life sciences Orchid Jahanshahi says: "The commercial side of pharma has been very conservative when it comes to digital, but now it's sort of been forced upon them by the pandemic we can fill that need quite nicely. Sales reps are worth about $200,000 a year for a large pharma company, and they could have 20,000 to 30,000 of them sitting at home trying to do their job through Zoom."
As well as helping to increase drug sales, Maptual has also proven itself to be a fantastic resource for saving reps time at work.
Poulidis says: "With one of our customers, our platform analysed over 17 million rows of customer relationship management data, including marketing, customer interactions and Rx data, in addition to other data sets that we have access to on our platform. We approximately quadrupled new prescriber conversations.
"With another customer we measured the savings that our platform was able to help them realise in the field, and it was approximately ten hours of rep time per week."
While in-person meetings between pharma reps and clinicians could start to pick up the pace in the coming months amid the Covid-19 vaccine rollout, ODAIA's pandemic-spurred success story may well be set to continue. Even in the boardroom instead of Zoom, Maptual can help to provide a more personal touch to pharma reps' interactions with clinicians.
Jahanshahi says: "Every pharma company will tell you that they want to get the right message to the right customer using the right channel at the right time. Up to now, they've been doing these kinds of analytics on their own, using a lot of spreadsheets, maybe getting some help from their sales ops. What we've brought here is an ability to have everything in one place and with real-time insights into what doctors want. This allows reps to go in and have conversations that are very targeted; they're going to be much more personalised."