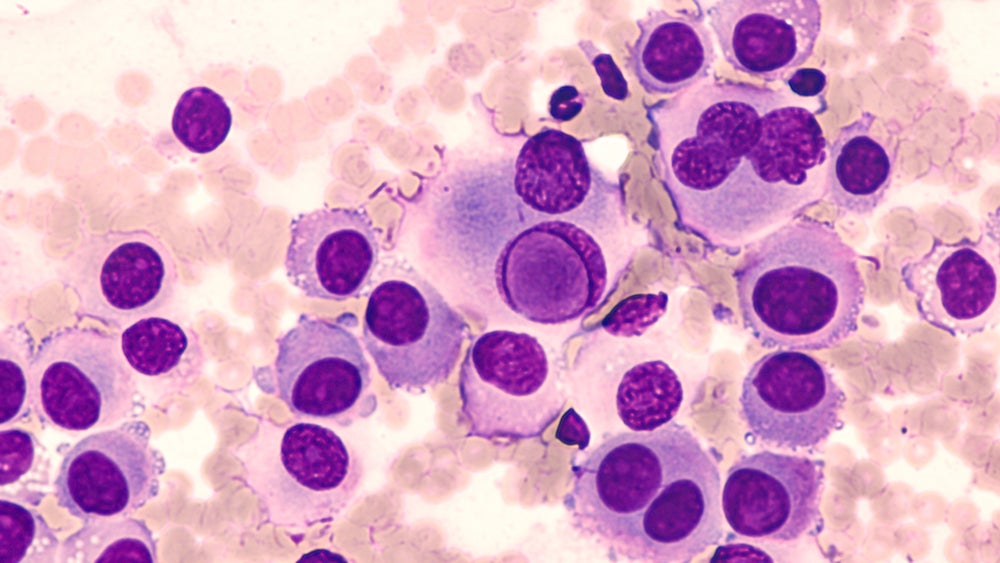 Barcelona-based Ona Therapeutics has closed a €30m Series A financing round. This comes just over a year after securing a bridge loan from local venture capital company Asabys Partners to allow the company to launch and start operations.
Asabys also participated in this Series A round, where it was accompanied by new investors: Alta Life Sciences, Bpifrance – InnoBio 2, Ysios Captial and Fund+.
As a result, Jose Mesa from Alta Life Sciences, Fund+ partner Alexandra Tolia, Bpifrance's Jean François Morin, Ysios managing partner Joël Jean-Mairet and Clara Campàs from Asabys Partners will join Ona's board.
This funding will "allow Ona to complete pre-clinical development in a variety of tumour types and to move its lead candidate into Phase I or II clinical trials with around 150 metastatic cancer patients," explains Ona CEO and co-founder Valerie Vanhooren.
Ona's novel approach to metastatic cancer
The scientific basis of Ona's approach is research by IRB Barcelona's Salvador Aznar Benitah, published in Nature in 2017, "identifying the cells responsible for inducing metastasis and validating that metastasis-initiating cells are potential therapeutic targets for treating metastatic cancer," says Vanhooren.
She notes: "The research shows that blocking the pathways that allow fat metabolism in animal models of cancer inhibits the cells that give rise to metastases, with the potential to not only prevent the development of these malignant growths, but also to eliminate existing ones."
Directly tackling metastatic cancer is incredibly important since this late stage, during which cancers spread through the body, remains a huge challenge to drug research and development and is estimated to be responsible for around 90% of all cancer deaths. Vanhooren adds: "Current treatments are mainly focused on cancer treatment in general and not at specifically eliminating existing metastatic lesions."
Promise across cancer types
Interestingly, Ona's approach to directly target metastasis has "potential to be efficacious across various tumour types: head and neck, melanoma, breast, ovarian" and beyond, explains Vanhooren.
Ona is currently not sure which tumour types will be its initial focus. To figure this out, the company is carrying out studies in "multiple mouse models of different metastatic cancer types to determine in which cancer type our treatment has the best effect".
The company also plans to perform the first part of its clinical trials as a basket study, which means patients with different tumour types will be enrolled and observed to "see where we get the response before choosing the best cancer indication to move forward with in the full Phase II study," explains Vanhooren.
Vanhooren hopes to advance a drug into Phase II by 2023 and notes it is not yet possible to predict when a drug could be approved. Instead, she emphasises the most important step is ensuring the company is "targeting the best possible cancer type in the first trials".
Explaining investor interest
Belgian Fund+'s Tolia, who will soon be doing Ona's board, notes that as well as the company's strong underlying data, the investment firm was impressed by its "experienced management team with strong track record in R&D and drug development".
Further to this, Fund+ has a strong focus in oncology and Tolia notes that Ona's "first-in-class therapy for treating metastatic tumours across many tumour types" represents "an enormous unmet medical need". Other oncology companies in Fund+'s portfolio include Octimet, eTheRNA immunotherapies, iTeos and Epics.
Ysios's Jean-Mairet added: "Over the past years, we have evaluated around 600 companies active in oncology and Ona Therapeutics stands out for its singularity and potential impact in patients."
Fund+'s investment approach includes "supporting companies in achieving real value inflection points and working together with management teams as companies mature", according to Tolia. Only time will tell whether Ona's promising therapeutic approach will benefit from similar assistance.