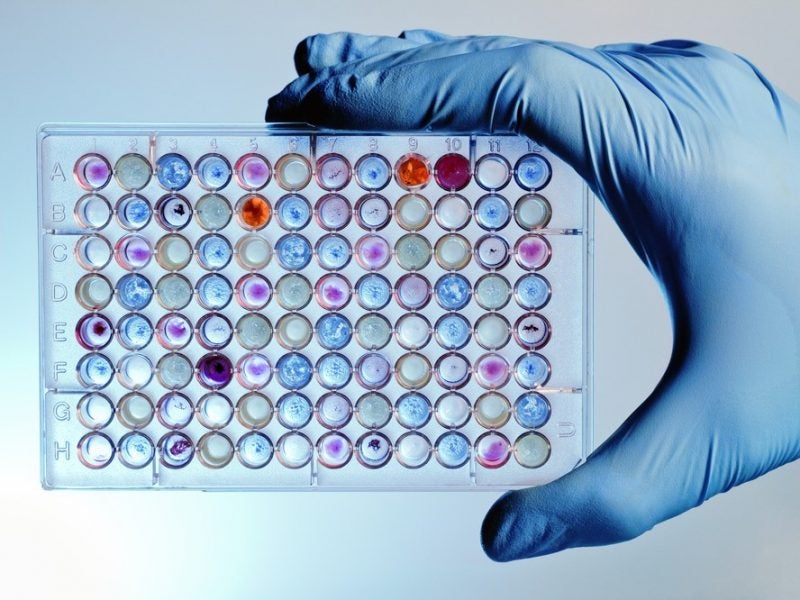 Excitement surrounding artificial intelligence (AI) and its capabilities is huge, including from the traditionally cautious pharma industry. A 2018 survey by Intel found that 54% expect to see widespread adoption of AI across pharma within the next five years and 83% of executive level respondents agreed that AI would provide a competitive advantage.
In the pharmaceutical industry, the one core way AI is being employed successfully is in drug discovery; it allows researchers to search for novel new compounds more quickly and efficiently, and then predict their efficacy in the human body, thus saving companies from wasting time and money on drugs that will not be approved.
Despite AI's proven value to the industry, significant barriers to its adoption remain. Notably issues exist around quality of data, patient and clinician reluctance, as well as lack of relevant AI expertise and skills as training is unable keep up with the surging demand.
Although big pharma has sought to resolve the final issue by either acquiring or merging with specialist AI companies, this route is often not an option for smaller companies with fewer financial resources at their disposal.
To help improve and expand accessibility of AI to small, innovative players in the industry, government agency Innovate UK has invested £370,000 into Chief.AI and Medicines Discovery Catapult's 'Pay As You Go' AI initiative.
This is part of a commitment to place AI and data at the centre of the UK Government's industrial strategy and the Medicines Discovery Catapult's role within a syndicate focusing on collaborating to bring drugs to patients faster and with less expense.
Supporting SMEs with 'Pay as You Go' AI
Innovate UK's grant will allow Chief.AI to provide the business-to-business marketplace, and especially small and medium-sized enterprises (SMEs), in the UK with the ability to "leverage the power of AI at the click of a button," and therefore help to improve drug discovery, according to Medicines Discovery Catapult.
This initiative is in line with Medicines Discovery Catapult's model of accelerating drug discovery and specifically supporting the smaller players in this respect.
Innovate UK's funds will be spent on creating Chief.AI's online platform of AI algorithms and related data, which is searchable by either by sector or keyword. Over time these will be enriched by a rating, pricing and scoring system.
Users can employ Chief.AI's platform on demand to download any readymade algorithm and data sets they see as relevant and apply it their own data. The beauty of this sharing of AI approach is that each time the algorithm is used in drug discovery, it will be validated and improved.
Innovate UK director of ageing society, health and nutrition Dr Kath Mackay added: "Innovate UK's support for Chief.AI and Medicines Discovery Catapult will help to allow SMEs to work more efficiently and rapidly in the realm of drug discovery.
"This will lead to real benefits for patients and help expand and grow this vital sector."
Medicines Discovery Catapult's role linked to Innovate UK's grant will to exclusively providing its AI algorithms through Chief.AI's platform.
Medicines Discovery Catapult chief informatics officer Professor John Overington said: "Our aim is to help deliver a platform which is of high value to UK SMEs to advance their own drug discovery projects faster and more efficiently by accessing otherwise inaccessible, complex technical expertise."
In addition to this off-the-shelf approach, SMEs will be able to purchase services tailed to their unique discovery needs.
Chief.ai will receive make money from this initiative on a commission basis, and also through its role as a cloud computing provider; the company describes this 'Pay As You Go' approach as an innovative way of consuming AI.
Applying AI to drug repurposing
In addition to its 'Pay As You Go' AI approach, Chief.AI also has a sectoral model through which it wants to leverage AI for the business-to-business marketplace, it is looking at using AI to take "[drug] repurposing to a whole new level." Drug repurposing is also an area of focus for Medicines Discovery Catapult.
Drug repurposing is a common phenomenon in pharma because if a molecule can be reused for another indication, there is less need for rigorous regulatory scrutiny over safety. BCC Research predicts the market for drug repurposing will reach $31.3bn in 2020.
Although this approach is much cheaper than the $2bn it costs to develop a drug from scratch, using AI can streamline the process of finding potential candidates for repurposing, in the same way as it can speed up the initial discovery of drugs.
Chief.ai is also planning to use its algorithms and its platform to enhance medical imaging and diagnostics capabilities of the healthcare industry. Its founder Waqar Ali commented: "Chief.AI will make the discovery of drugs more efficient, at lower cost and will diagnose diseases earlier to enable better outcomes."