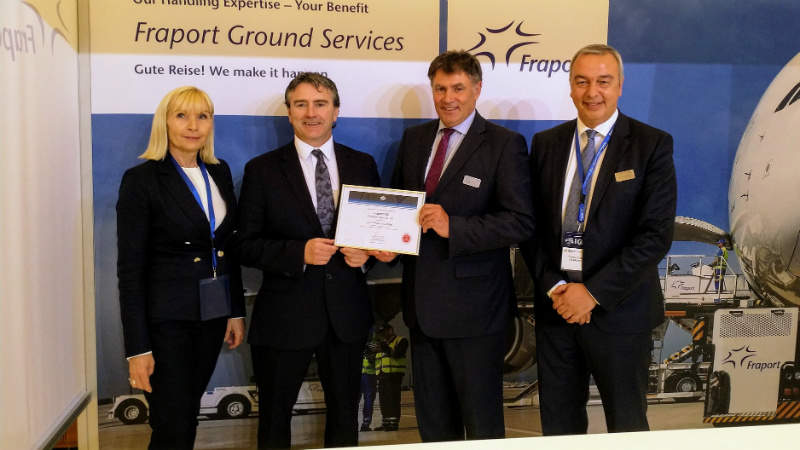 Air cargo has been facing a notable decline in its market share of global pharmaceutical product transport. Multiple sources report that 25% of vaccines reach their destination degraded because of incorrect shipping, while 30% of scrapped pharmaceuticals can be attributed to logistics issues alone and 20% of temperature-sensitive products are damaged during transport due to a broken cold chain.
As a result, the industry has focused efforts to improve, not only competency, but also operational and technical innovation. In 2014, working in collaboration with aviation industry stakeholders and regulators, the International Air Transport Association (IATA) created the Center of Excellence for Independent Validators in Pharmaceutical Logistics (CEIV Pharma), which aims to support organisations and the entire air cargo supply chain in achieving pharmaceutical-handling excellence and a network of certified pharma trade routes.
Swissport: sensitive pharmaceutical logistics at Basel and beyond
Swissport Cargo Services currently have six CEIV-accredited facilities worldwide, with Basel EuroAirport recently certified for particularly sensitive pharmaceutical logistics. With annual growth rates of nearly 10% and a total turnover of some 47,000 tonnes in 2017, Basel is one of the company's most important cargo locations.
"The IATA CEIV Pharma process is very detailed so there was a lot of upfront learning for us from which our customers will reap great benefits."
"The CEIV certification underlines the attractiveness of our services at Switzerland's most modern air freight terminal," says Nils Knudsen, chief commercial officer of Swissport International. "The Basel area is a very significant pharmaceutical cluster, which plays in the global Ivy League. On average 30% of the exports at the Basel EuroAirport have been declared as temperature-sensitive pharmaceutical products."
Swissport is also investing in other European logistics hubs. In April 2018, the company announced its plan for a large-scale expansion of its cargo infrastructure at Frankfurt Airport, signing a long-term lease agreement for a new facility at CargoCity South. The new custom-built air cargo warehouse will have a surface of approximately 16,000 square metres, making it the third largest in Swissport`s global network of 133 warehouses.
CEIV: what does it take to get certified?
The certification process begins with an assessment of a cargo company's cool chain/pharmaceutical processes and facilities against international standards, guidelines and regulations, which are summarised within IATA's comprehensive CEIV Pharma Audit Checklist.
"The CEIV Pharma programme harmonizes and simplifies the number of audits, thus generating multiple benefits."
"The result of the assessment is a gap analysis report encompassing findings and recommendations from our independent validators," explains Ronald Schaefer, assistant director of Cargo, Ground Operations and CEIV Consulting at IATA. "The gap analysis provides those being certified with an implementation plan to close those gaps and meet all of the programme's requirements."
The mandatory training consists of two multiple-day courses, which cover a variety of topics regarding temperature-controlled cargo operations, as well as the audit, quality and risk management of temperature-controlled cargo. During the final validation phase, IATA's independent validators recommend whether all requirements have been fulfilled thereby qualifying the company as 'CEIV Pharma Certified'.
Knudsen comments on Swissport's most recent certification in Basel: "Certainly, EuroAirport's investment into this magnificent facility (a 21,000m², +15oC to +25oC, temperature-controlled Good Distribution Practices-certified warehouse) was a key factor and laid the ground."
Swissport occupies 7,500m² of the total warehouse space. In its section the cargo handler additionally installed special cooling units for pharmaceuticals ensuring a temperature between +2 and +8 and a unit for goods which require a constant temperature of -20oC. Due to exclusive direct access to the tarmac, Swissport can move pharmaceuticals within an average of two minutes from their temperature-controlled warehouse to the aircraft.
Although the company has a comprehensive safety management system, the CEIV process still presented a number of challenges.
"The risk assessments for CEIV Pharma are even stricter and more fundamental. They focus on operational risk, which obviously leads to a different evaluation of certain processes and procedures," explains Knudsen. "The IATA CEIV Pharma process is very detailed so there was a lot of upfront learning for us from which our customers will reap great benefits."
The importance of global certification in the handling and transportation of pharmaceutical products
In an effort to reduce overall levels of pharmaceutical mishandling, a growing number of countries are issuing their own cold chain regulations and guidance based around the non-air-cargo-specific Good Distribution Practices. Although the focus on higher standards is a commendable initiative, the result, says Schaefer, has been the creation of a heavily regulated and difficult to manage industry with no global standards or universal certification for the handling and transportation of pharmaceutical products.
"In addition to delivering a single, internationally recognised standard, the CEIV Pharma programme harmonises and simplifies the number of audits, thus generating multiple benefits at individual and global industry levels," he comments.
Future-proofing pharma air freight
Changes in regulations by leading bodies such as the US Food and Drug Administration and the European Medicines Agency have increased the significance of regulatory compliance management for drug manufacturers. Pharma companies worldwide are compelled to alter their compliance practices to conform to changes in regulations and stringent anti-corruption laws. Likewise, compliance, such as serialisation, will be a priority for the air cargo sector.
"Any violation of regulatory methods or non-compliance of standards could tarnish a company's reputation, risking its future."
"Historically, the pharmaceutical industry has been dealing with malpractices across the value chain ranging from improper branding to masking safety information and disregarding quality manufacturing standards," says Schaefer. "This has led to regulators keeping a strict watch on the pharma companies. Enforcement agencies the world over have become more active. Any violation of regulatory methods or non-compliance of standards could tarnish a company's reputation, risking its future."
Pharma companies are realigning their quality and compliance structure to conform to constantly evolving regulatory guidelines and are likely to demand the same from their business partners in the air cargo sector.
"Companies ought to be proactive in setting up stringent internal controls as part of their commitment towards quality and compliance," continues Schaefer. "Not having a good standard in place and a lack of willingness to change and make appropriate investments to meet these standards will make it difficult for stakeholders engaged in the transportation of pharmaceuticals."
Knudsen agrees that regulatory compliance is a challenge that must continue to be met in order to future-proof the industry and CEIV accreditation is crucial to this process.
"It requires thorough and time-intensive quality assurance processes and the tracking and archiving of relevant data for the customers along the entire logistics chain," he says. "As the pharma industry is investing heavily into personalized medicine, speed and traceability are becoming even more relevant. With an ageing population, the demand for sensitive healthcare products can be expected to remain high and even increase, so best-practice pharmaceutical handling should be a reliable and plannable business for Swissport."