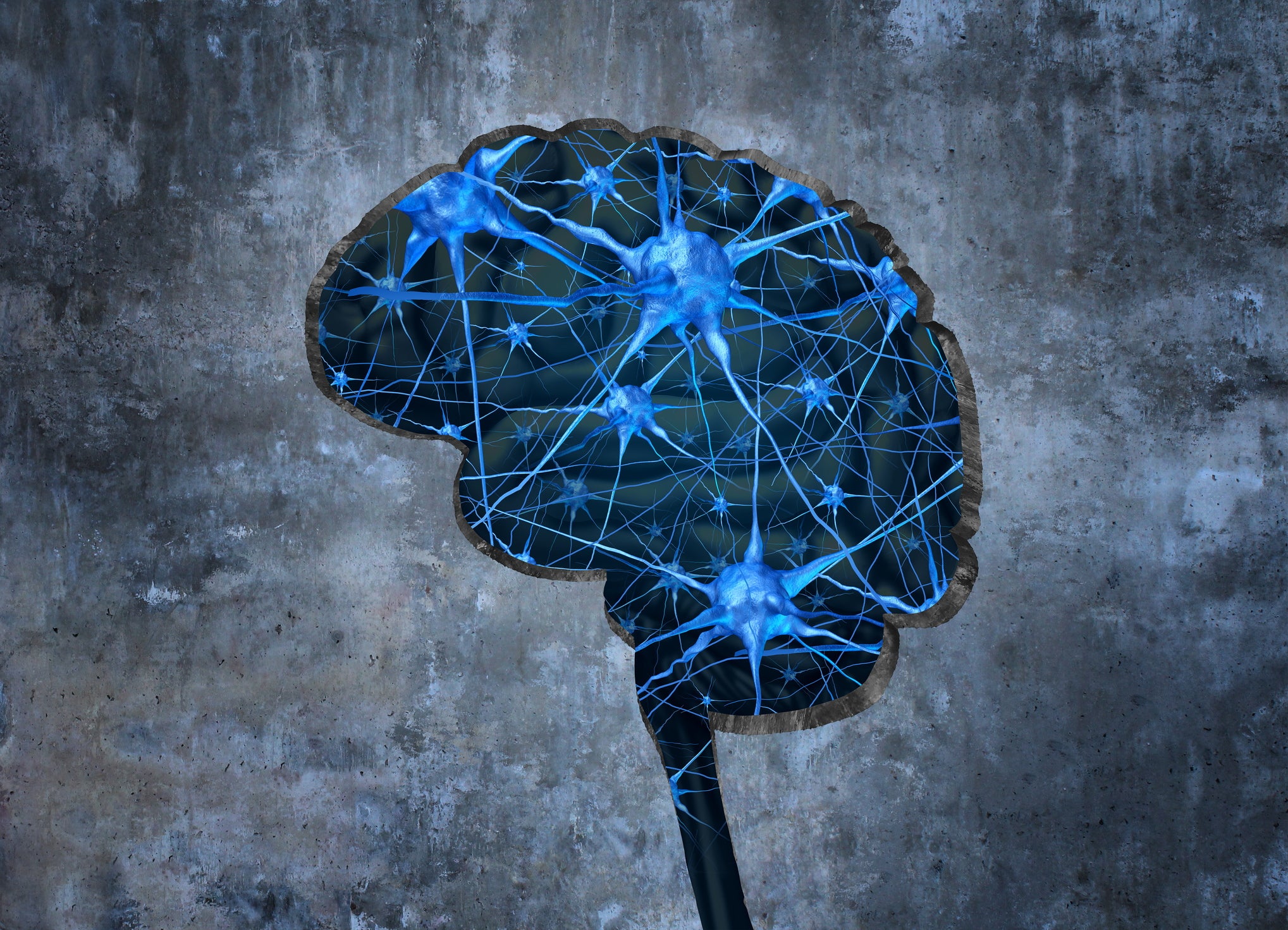 Autism spectrum disorder (ASD) is a complex neurodevelopmental condition that is as difficult to comprehensively classify as it is to treat. Individuals on the autism spectrum – who are around three times more likely to be male than female – generally have persistent difficulties with communication and social interaction, display restricted and repetitive patterns of behaviour, and may experience over- or under-sensitivity to sensory stimuli such as light, sounds, touch and scents.
Just as the range of ASD symptoms is a complex spectrum – one that has been historically responsible for a great deal of misdiagnosis and missed cases – the biological basis of the condition is rooted in genetics, epigenetics and environmental factors, and poorly understood. As such, it's difficult to get an accurate picture of ASD's worldwide prevalence, although agencies in Western Europe and the US have commonly estimated that the condition affects just over 1% of the population. Given this prevalence – which translates to around 700,000 people on the autism spectrum in the UK alone – the absence of treatment options that target the genetic basis of the disorder, rather than its symptoms, represents a significant unmet need.
Common pharmacological treatments for ASD today include atypical antipsychotics such as risperidone (branded by Janssen as Risperdal) and aripiprazole (Otsuka/BMS's Abilify), which have been found effective at reducing irritability, hyperactivity and stereotypies (repetitive movements) in ASD, but must be balanced against serious adverse effects such as weight gain, sedation and extrapyramidal symptoms, the latter of which could cover tremors, slurred speech and paranoia.
Other drugs repurposed to target ASD symptoms include selective serotonin reuptake inhibitors (SSRIs), mood stabilisers and stimulants originally developed to treat attention deficit hyperactivity disorder (ADHD). All of these must be carefully dosed and monitored to minimise harmful side effects, and none of them address the underlying core of the condition. As a result, non-pharmacological treatment options have grown, and include cognitive behavioural therapies, brain stimulation and even dietary changes, although a recent study at the University of Granada found that gluten-free and dairy-free diets had no effect on the behaviour of children with ASD.
Balovaptan and the challenges of targeting ASD
While behavioural treatments for ASD are common interventions, effective medications will likely always be important due to the wide variation of resources available for behavioural therapies worldwide.
"A pharmacological treatment remains an alternative approach, which could be used globally where other behavioural treatments are not readily available," noted a recently-published international study investigating bumetanide against ASD. "There is a need for treatment strategies focused on the atypical early development of the autistic brain that can mitigate ASD symptoms, including impairments in social and emotional cognition."
Despite the need, the heterogeneity of ASD – both in genetic causes and individual symptoms – has made it an incredibly elusive target for the pharma industry, with a number of high-profile trials from the likes of Roche and Novartis showing little to no benefit against ASD symptoms.
In April, Roche quietly revealed the premature end of a Phase III trial of its ASD drug candidate balovaptan, which was granted breakthrough designation by the US Food and Drug Administration (FDA) in 2018. The drug was developed to improve ASD symptoms by modulating vasopressin, a neuropeptide that, along with oxytocin (another neuropeptide that's been the subject of inconclusive ASD trials), is thought to play a role in various social behaviours. The trial was halted as a result of "a pre-planned futility analysis", according to Roche's Q1 2020 financial report; the company provided no further details about its reasoning.
Secrets of the brain
Many of the experimental ASD drugs in the pharma pipeline and in academic studies are testing important theories about how the brain and its genetic fingerprint contribute to the development of autism.
Roche had its vasopressin theory with balovaptan – and the Phase III trial's failure doesn't necessarily rule out the theory behind it – while other drug candidates are progressing the theory that neurotransmitter glutamate and its byproduct GABA are implicated in ASD. Epigenetic factors involving GABA receptor genes and signalling pathways have been associated with ASD, as have gene variations in glutamate receptors and glutamate transporter proteins.
This theory was dealt a blow in 2016 when clinical trials found that Novartis's mavoglurant, a glutamate antagonist, had no effect on patient behaviour. Another route has proven more promising, however – bumetanide, an existing generic drug that has been used to treat edema for decades, is known to decrease the ratio of GABA to glutamate in areas of the brain, thereby potentially modulating the imbalance that may be a cause of autistic sensory impairment. In January, a UK-Chinese clinical trial involving 83 young children with ASD found that bumetanide achieved a "significant reduction in symptom severity" compared to placebo, and with few side effects.
"This study is important and exciting, because it means that there is a drug that can improve social learning and reduce ASD symptoms during the time when the brains of these children are still developing," said the study's co-author, Cambridge University professor of clinical neuropsychology Barbara Sahakian. "We know that GABA and glutamate are key chemicals in the brain for plasticity and learning and so these children should have an opportunity for better quality of life and wellbeing."
Other promising ASD treatment approaches
As the list of possible ASD biomarkers grows, new avenues for clinical development are opening up. One such avenue is through the gut – the majority of people with autism also experience gastrointestinal (GI) problems, and last year, researchers at RMIT University in Melbourne, Australia confirmed that the gut and the brain share autism-related gene mutations. As the gut and the brain have a complex system of communication (the so-called 'gut-brain axis'), could therapies targeting the gut microbiome have an effect on behavioural issues in ASD?
It's a question that US-based biotech firm Axial Biotherapeutics is hoping to answer with its candidate AB-2004. The first-in-class therapy works by removing certain ASD-associated metabolites from the GI tract, and in April Axial announced positive top-line results from a Phase Ib/IIa clinical trial of AB-2004, which demonstrated safety and tolerability alongside "initial signs of efficacy" across exploratory endpoints, including "significant reductions" in neuroactive metabolites.
These are still early days for this GI-based approach, and as with the bumetanide results, AB-2004's promise will need to stand up to much larger patient groups in later trials; Axial plans to begin a Phase II, placebo-controlled trial of the drug later in 2020.
Medical cannabis and cannabis-derived products represent another busy field of activity for drug developers. US-based Zynerba Pharmaceuticals, which focuses on transdermal cannabinoid therapies, recently announced promising top-line results from the Phase II BRIGHT trial of Zygel, a transdermal CBD gel, in ASD. The company reported "statistically significant and clinically meaningful improvements" across all five subscales of the Aberrant Behavior Checklist – Community (ABC-C), a scale used to measure the severity of problem behaviours among those with developmental disabilities.
The magnitude of [Zygel's] effect on autistic behaviours in this trial is significant, including hyperactivity and stereotypy, which are among the most difficult behaviours to improve with therapeutic intervention," said BRIGHT trial principal investigator Helen Heussler, associate professor at the University of Queensland's Child Health Research Centre.
It's clear that there's no shortage of theories to test in the search for better ASD therapies, and there is still much to learn about the development and symptoms of autism. While the novel therapies are promising assets in their own right, they are also contributing to the broader library of potential biomarkers for this complex condition. As the clinical understanding of ASD's genetic footprint improves, there is a growing chance to provide breakthrough treatments for an indication that has long been under-served.